Week 1/2023 – Central Vietnam Real Estate News Summary

In this weekly or sometimes bi-weekly news flash – CVR: Central Vietnam Realty will provide a choice of articles from mainly Vietnamese media sources related to the real estate market in Vietnam.
We will be focusing on issues related to Da Nang and Hoi An, while also looking at national news and their possible impact on Central Vietnam's property market.
You will find a summary, a link to the source as well as CVR's take on the article.

We believe that local knowledge is the key to making the best possible decision and that's what we offer to all our clients.

"CVR: Western Management – Local Knowledge"
1. Will apartment prices continue to increase in the near future?
Many experts believe that the current housing supply in the market is scarce, but the demand is still very strong. This makes it difficult to reduce housing prices in the near future.
The real estate market fell into silence, many highly speculative segments such as land plots, townhouses, and villas tend to decrease in price and cut losses. However, in the apartment segment, there is still an opposite trend.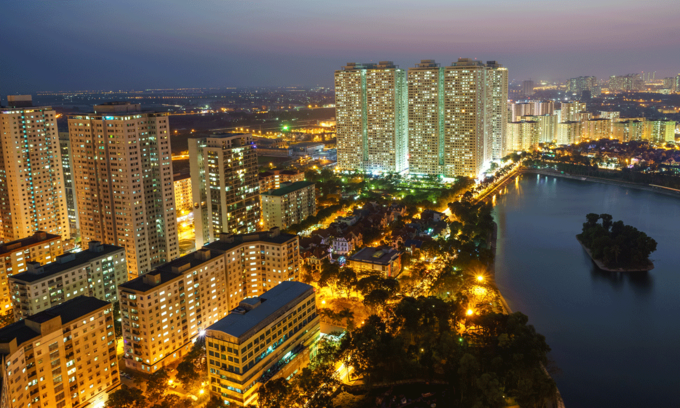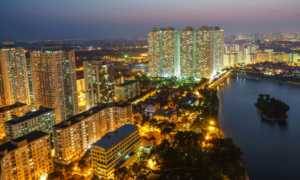 The latest report of a real estate market research unit shows that, in Hanoi, the level of interest in apartment types decreased slightly by 5 – 12%. However, the price level tends to increase, especially the mid-end segment increased the most by 12%, the high-end increased by 7% and the affordable segment increased by 2%. In Ho Chi Minh City, the level of interest tends to increase sharply, while the selling price increases slightly by 2-4%.
Mr. Dinh Minh Tuan, director of Batdongsan.com.vn in the South, said that it is difficult for primary house prices to decrease in the context that all project development costs are increasing. In the period 2012 – 2013, the market was in crisis due to overproduction, high supply and low demand, leading to a drop in house prices of 20-30%.
Segments such as mid-end, affordable apartments and real estate with good commercial exploitation value will still have transactions, so the ability to lower prices is very difficult, especially in the context of scarce supply.
In fact, the demand in the real estate market is still very large, especially for products with real demand. In the context that legal problems are still very large, many projects are still unable to be implemented, the market is scarce in housing supply. Besides, input costs such as construction materials, labor, equipment, etc. still tend to increase, which is likely to lead to an increase in housing prices, especially in the segment average and intermediate.
Considering an investment in 2023? Whatever the requirement, we provide our clients the highest standard of service tailored to their specific needs and always stay ahead of the curve. Reach out to us today!
Source:https://vietnaminsider.vn/will-apartment-prices-continue-to-increase-in-the-near-future/
2. Bright spots of the real estate market in 2023
According to Mr. Nguyen Van Dinh – Chairman of the Vietnam Real Estate Brokers Association, it is forecasted that next year, the real estate market will move in two opposite scenarios. This depends on the macro management policies of the Government.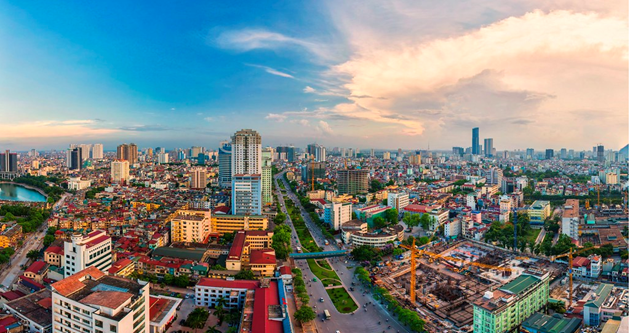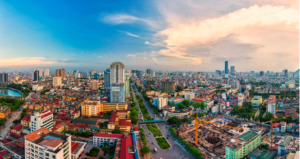 If there is no adjustment in credit policy after the Lunar New Year, the real estate market will continue to face difficulties as it is now.
If there is an adjustment to the policy on capital and bonds after the Tet holiday, according to Mr. Dinh, the positive scenario is that the real estate market will gradually warm up and have stable development in 2023.
Commenting on the liquidity of the real estate market in 2023, Dr. Su Ngoc Khuong – Senior Director of Investment Consulting Division Savills Vietnam said that the housing segment will still maintain a stable level.
However, limited supply, especially in the affordable housing segment, will affect the overall liquidity of the market. Industrial and office real estate are two segments that still perform well, businesses will continue to have expansion needs.
3. The segment that meets real demand will lead the real estate market in 2023.
Meanwhile, some experts believe that the market will show signs of reversal and balance by the end of 2023, and growth will return in 2024. Products that meet real demand such as apartments or townhouses will lead the market.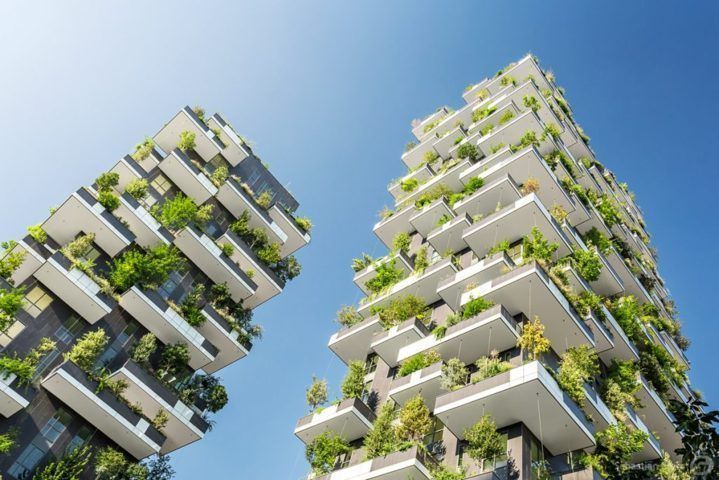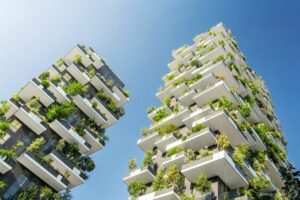 Mr. Dinh Minh Tuan – Director of Batdongsan.com in the South region said that the housing segment that meets real demand is a "bright spot" to solve difficulties for the current market. Therefore, investors have been restructuring debt and sales policies to focus on serving this need of buyers.
"In order to activate cash flow from real home buyers, real estate prices need to decrease further. In the short term, prices of some segments in some regions may remain flat. Owners who have been under pressure of high-interest rates for a long time are forced to sell, and this is also the time when the market is attractive enough to trigger bottom-fishing cash flows, helping to increase liquidity, and clear up the congested capital flow", Mr. Tuan stated.
The recovery of the rental market is a trend predicted by experts to continue in 2023. Rental demand will increase in all types, especially apartments.
Because the price of apartments in big cities is still at a high level, people have fewer and fewer choices of apartments in the price range of less than 2 billion VND, so they will continue to rent.
Besides, a part of home buyers is psychologically waiting for the price to drop lower before closing to buy. Therefore, townhouses, villas and offices for rent are also expected to continue to recover from 2022.
CVR is here to help you understand the trends of the market so you can make the best investment decisions. Our experience, highly regarded reputation and strong legal knowledge keep us at the forefront of the real estate industry. Interested in learning more about opportunities in Central Vietnam? Contact the CVR team today!
Source:https://vietnaminsider.vn/segment-leading-real-estate-market-in-2023/
4. Forecast of land fever in 2023
Experts made unexpected comments about the land fever scenario in the context that the real estate market is expected to recover by the end of 2023.
With an optimistic view, Mr. Nguyen Van Dinh, Chairman of the Vietnam Real Estate Brokers Association, assessed that this year's real estate market will still have many pressures but there is a chance to recover. It is forecasted that around the end of the second quarter of 2023, transactions will appear rhythmically again, more supply to the market. In the first month of the year, the market was not as active as in previous years, so it is unlikely that there will be any sudden changes in demand.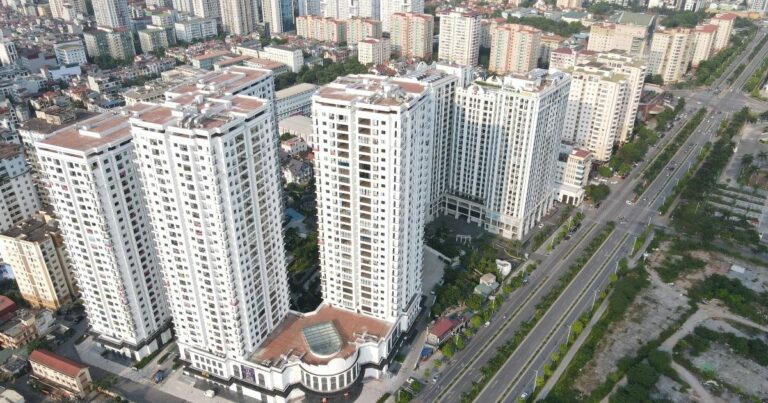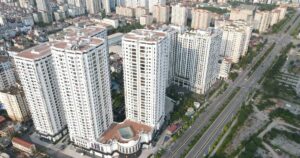 According to Mr. Dinh, the demand has not been met but may decrease due to difficult income and jobs. Regarding the selling price, he said that in the first quarter and the first half of the second quarter, the average price may decrease slightly and then move sideways.
"However, apartment products will not decrease in price for low-end apartments, even continue to increase if the supply is not improved. Land plots in areas where the price has increased too strongly will continue to decrease to adjust to the appropriate level. On the contrary, areas where there are not many projects will be able to increase prices," Dinh said.
In 2023, experts said that there would be no land fever in many localities like in early 2022. There should be a process of converging many factors on supply and demand, information, infrastructure, etc. capital flow… new land fever broke out. That process takes about 4-5 years.
"Thus, land fever may occur in 2027, 2028 when the market is good again, transactions are active, and housing prices increase sharply," – Mr. Duong forecast.
However, in the second half of 2023, when public investment flows are strongly disbursed and infrastructure is completed in some areas, there will be opportunities for land prices in that area to increase sharply. Some small, localized land fevers occurring in a short time may appear. However, after that the price will not increase, the market goes sideways for several years.
CVR is here to help you understand the trends of the market so you can make the best investment decisions. Our experience, highly regarded reputation and strong legal knowledge keep us at the forefront of the real estate industry. Interested in learning more about opportunities in Central Vietnam? Contact the CVR team today!
Source:https://plo.vn/du-bao-ve-kha-nang-sot-dat-trong-nam-2023-post715207.html
5. Should I rent or sell a house?
Oftentimes, homeowners who intend to move will find a way to sell their current home to raise money to buy their next home. However, some homeowners wonder about the pros and cons of renting versus selling and whether it's a viable investment.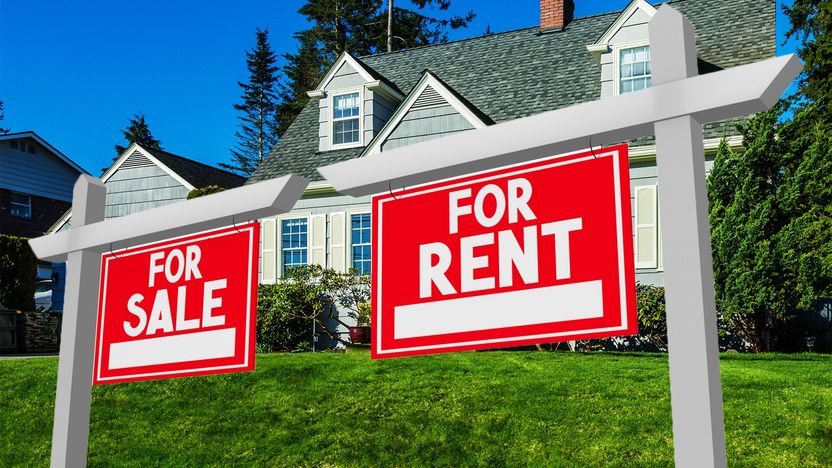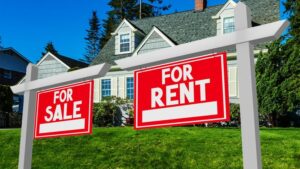 Advantages of renting a house
While rising interest rates and skyrocketing prices have forced many people out of home ownership. This opens up potential opportunities for homeowners when investing in real estate.
Should you rent or sell a house?
If you live in one of the nation's hottest rental markets, renting a property will give you a more promising return than selling your home and getting a decent monthly passive income. determined.
Stable monthly income
You should opt for renting over selling if your property yields a larger amount of rent than your monthly mortgage payments and other fees. Your home can generate a valuable source of revenue while also allowing you to hold onto your property longer so it can continue to appreciate and build equity.
Become a real estate investor
If you've ever contemplated becoming a real estate investor, start with the current home you're familiar with rather than buying an investment property at today's high prices. You can then save this income or your next real estate transaction.
Should you rent or sell a house?
There are more choices
Renting also gives you a backup plan if you have to move for work or personal reasons. Your property will remain yours, so you won't have to pay a higher price to go back to your old neighborhood if things don't go well in a new city.
Disadvantages of investing in real estate rental
Rental investing isn't right for everyone, so you should consider the following cons:
It's harder to buy a new house
Most people intending to move need to sell their current home to help them pay for their next home. Therefore, if you rent out your current home instead of selling it, you may need another source of money to fund your next home.
Dealing with Tenant Trouble
Having to deal with tenant requests and problems may not fit your busy schedule. If you don't live nearby or want someone else to handle these issues, hire a manager who specializes in scheduling repairs and routine maintenance, selecting tenants, and handling tenant requests. surname. Although you may have to spend 8% to 12% of the monthly rent to pay them, the cost will be completely worth it for you to save time and energy.
Remember that even with an extremely thorough check, you can still encounter unreliable tenants.
Should you rent or sell a house?
Unexpected expenses
Rental homes will sometimes be empty and vacant. You'll need a budget to pay your monthly expenses (which may include your mortgage) while you wait for a new tenant to move in.
You will also need money to fix broken appliances, leaky pipes, and other unexpected problems to maintain your home even though you don't live there.
An unstable market can make you lose
While home prices can go up today, the future is unpredictable and your property's value could drop if local or general real estate market trends change. As a result, you may have to rent out your home for longer than you planned or sell it for less than its current valuation.
If you need money urgently to pay off large unforeseen expenses, such as illness or repairs to your new home, it may take months to sell or you may have to accept a low price. lower if you need to sell fast.
Plus, selling an existing home complicates matters further. This is because the tenant may have the right to stay in the property until the lease expires, so if you break the agreement for a quick sale or potential buyers want to move in right away, you can face legal trouble.
In summary, given the pros and cons of investing in a rental property above, you should compare your current situation and analyze the data to determine what is best for your financial situation as well..
With invaluable local and regional market knowledge, an extensive professional network, and an up-to-date database of properties for sale, our team of experts will guide you through every step of the homebuying process. Whether you are interested in an apartment, condo, or single-family home, the CVR team will help you find a property that works for you. Contact our sales team today!
Source:https://cafeland.vn/kien-thuc/nen-cho-thue-hay-ban-nha-116454.html
6. One segment of real estate deviates from the overall market trend
The year 2022 recorded the decline and difficulties of the real estate market, especially at the end of the year. However, the industrial real estate market alone recorded positive growth. This is a rare segment that goes against the market.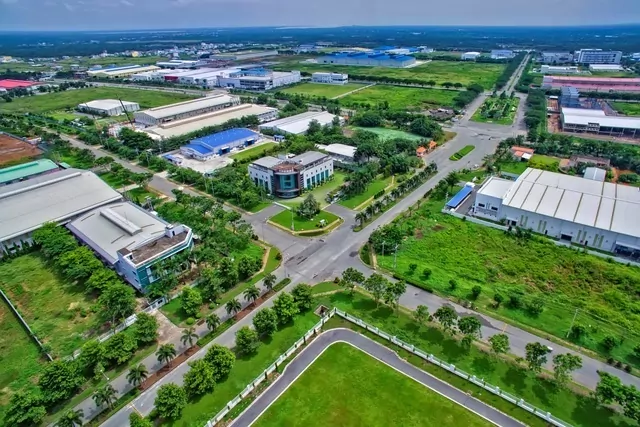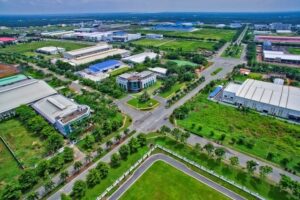 According to Mr. Vo Hong Thang, Deputy Director of DKRA Vietnam R&D, 2022 will see a record increase in demand for factory rentals. The average rental price of the whole region reached 4 USD/m2/year, up 5% over the same period in 2021.
Currently, the entire southern key economic region (including 8 provinces/cities: Ho Chi Minh City, Dong Nai, Ba Ria – Vung Tau (BR – VT), Binh Duong, Binh Phuoc, Tay Ninh, Long An, Tien Giang) has about 139 industrial parks (IZs) in operation with a rental area of about 33,269 hectares, accounting for 33% of the country's rental area, twice the rental area in the North.
As of November 2022, the occupancy rate was about 83%, an increase of 3% over the same period in 2021. The demand for industrial land space rental in recent years has increased strongly, especially in the first 6 months of the year, the market in the northern region South Vietnam has witnessed big deals such as Lego leasing in VSIP 3 Industrial Park, Coca-Cola in Phu An Thanh Industrial Park, etc. The current average asking price is at 84 USD/m2/lease, an increase of about 6% over the same period last year. 2021.
Importance: With the difficulties in the cash flow, leasing seems to be a good choice rather than investing a big sum of money into buying and building the factory.
Source:https://cafebiz.vn/mot-phan-khuc-bat-dong-san-nguoc-song-thi-truong-176230104111028942.chn
 
 

As always, CVR is at your service and happy to provide help anyways we can!

 

Contact Us today to find the real estate investment in Da Nang which is right for You