Week 06/2022 – Central Vietnam Real Estate News Summary

In this weekly or sometimes bi-weekly news flash – CVR: Central Vietnam Realty will provide a choice of articles from mainly Vietnamese media sources related to the real estate market in Vietnam.
We will be focusing on issues related to Da Nang and Hoi An, while also looking at national news and their possible impact on Central Vietnam's property market.
You will find a summary, a link to the source as well as CVR's take on the article.

We believe that local knowledge is the key to making the best possible decision and that's what we offer to all our clients.

"CVR: Western Management – Local Knowledge"

 

1. Apartment vs land plot: What is the better investment?
For investors in the 4.0 era, choosing a suitable channel to invest in is extremely necessary and also very difficult. For example, in the field of real estate, investing in land or apartments also causes headaches.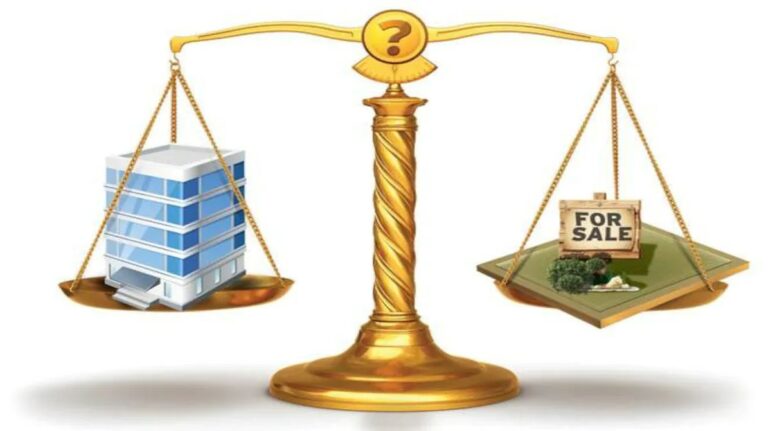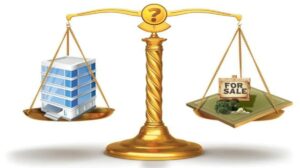 Some people think that the apartment is a waste, buying and investing is not much. Some people say that investing in land is also risky.
Real estate includes land, buildings on the land, and properties on the land. The increase in real estate prices is due to an increase in land, not an increase in houses. Therefore, when investing, you must consider how much the real estate is made up of what percentage of the land, what percentage is due to infrastructure and construction.
If you choose the land plot, almost 100% value of the land plot is in the land, it only adds a little insignificant road infrastructure and almost no utilities. If you buy an apartment, it must have infrastructure facilities available, of course, the price is also allocated per square meter.
So when buying an apartment you have to spend more money to also invest in road infrastructure, facilities, swimming pools… The more those utilities, the less chance of capital gains. That is also the reason why land is the preferred investment channel.
An apartment building basically, the longer it stays, the more it depreciates, it also depreciates like a car. However, because it is full of easy-to-exploit utilities, it is very good in terms of cash flow. If you choose a rental product or exploit the cash flow, the apartment is reasonable.
Importance:
Each type of investment has different advantages, the maximum exploitation of it depends on your purpose. Therefore, if you want to invest with high returns, you must think carefully.
Not everybody wins the game of land investment. It would be better to do investment with well-inform projects which have adequate paperwork and choose those which had the pink book issued. A stronger and more transparent market means more opportunities! Considering investing in a new construction development project in Central Vietnam? Contact the CVR team for more information on current and upcoming opportunities.
Source:https://cafebiz.vn/dau-tu-dat-nen-hay-chung-cu-moi-la-lua-chon-thong-minh-trong-con-sot-bat-dong-san-hien-thoi-20220123090950419.chn

 

2. Da Nang approves auction of 200 land lots and 17 large plots of land
In the first phase in 2022, Da Nang City will auction the land use rights of 200 residential plots and 17 large land lots.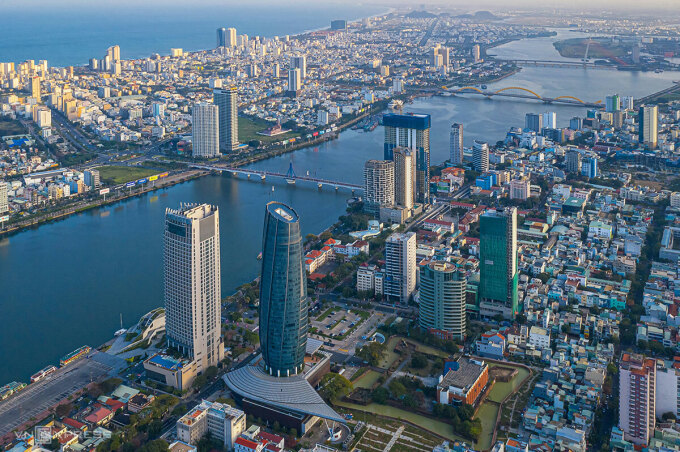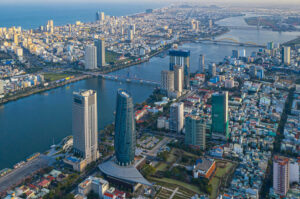 Vice-Chairman of Da Nang City People's Committee, Mr. Le Quang Nam has just signed the decision approving the list of land funds for auction of land use rights in the city, phase 1 in 2022.
In addition, Da Nang City continues to auction 17 land plots approved by Da Nang City People's Committee in 2021; These lands are mainly located in Cam Le, Hoa Vang, Son Tra, Hai Chau, and Lien Chieu districts: In which, there are large land plots such as the land area symbol A1-2-1, belonging to the land area of CTCC A1, belonging to the 200m streak of Han river bridge to the sea (An Hai Bac ward, Son Tra district), with an area of 9,754m2; Creative space project (Hoa Xuan ward, Cam Le district) with an area of 172,980m2; The service area adjacent to the house of the Software Park Project No. 2, phase 1 (Thuan Phuoc Ward, Hai Chau district) has an area of 24,452m2. 
Besides, Da Nang city also auctioned the E2 expansion area – Nam Cau Cam Le residential area (Hoa Xuan ward), this is a land area with 4 fronts, an area of 18,957m2; Area A – Nam Cau Cam Le residential area (Hoa Chau commune), area 20,855m2; An Hoa 4 area (An Hai Bac ward, Son Tra district), an area of 9,525m2; Souvenir product project area for tourists (Hoa Ninh commune, Hoa Vang district)…
Source:https://cafeland.vn/tin-tuc/da-nang-phe-duyet-dau-gia-200-lo-dat-va-17-khu-dat-lon-106593.html
Check out some more land plots for sale in Da Nang at CVR! Land plots for sale in Danang
90 m2 LAND FOR SALE IN AN THUONG AREA DA NANG
72 M2 LAND FOR SALE IN PHUOC TRUONG 17, SON TRA, DA NANG
3. [Update] Bank home loan interest rate in February 2022: Lowest 3.9%/year.
Entering a new month, the lowest home loan interest rate of 3.9%/year is applied at Shinhan Bank Vietnam.
Besides banks keeping the home loan interest rate unchanged, some banks have moved to adjust and expand loan packages.
Vietnam Maritime Commercial Joint Stock Bank (MSB) also offers a preferential loan package with an interest rate of 4.99%/year for homebuyers from 10/01/2022 to the end of 31/12/2022. 
PVcomBank continues to maintain the home loan interest rate at 5%/year. 
One of the banks with low home loan interest rates is VPBank with preferential interest rates from 5.9%/year with flexible terms. At the same interest rate, customers can choose a loan package at TPBank.
HSBC, Shinhan Bank,nọng and BIDV together offer a loan interest rate of 6.2%/year. In addition, homebuyers can also refer to a number of home loan programs from banks with the same relatively competitive interest rates such as Woori Bank (6.1%/year), Hong Leong Bank (6.1%/year), and Hong Leong Bank (6.1%/year). ,19%/year).
Sacombank and VIB are currently two banks with high home loan interest rates in the month with interest rates of 8.5% and 8.3% respectively. 
Bac A Bank continues to be the bank offering the highest home loan interest rate package, remaining at 8.99%/year.
Conditions for home loans at each bank will be different. However, basically, all banks offer conditions such as Customers who are 18 years or older, have good credit scores, stable income, and guaranteed repayment ability. 
Source:https://batdongsan.com.vn/tai-chinh-chung-khoan-bat-dong-san/lai-suat-vay-mua-nha-ngan-hang-nao-thap-nhat-ar103041
4. Virtual Real Estate: An irreversible trend or a fad?
The strong emergence of virtual real estate in 2021 has broken the conventional concept of real estate that has existed for many years and opened up a multi-dimensional picture for this traditional business.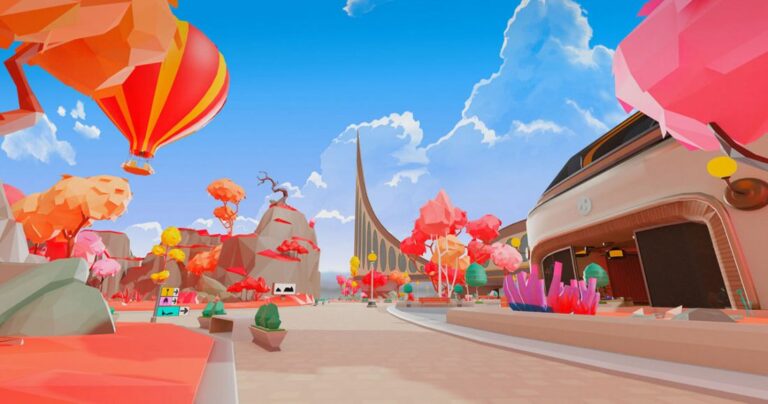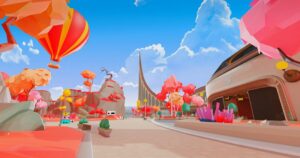 Trillion USD Ecosystem
The metaverse is trying to attract big brands and celebrities to participate to make the virtual world more vibrant and attractive to users. Luxury fashion houses are at the forefront of the game. Gucci, Nike, Balenciaga, Tommy Hilfiger and Burberry have opened virtual stores and showcased a number of exclusive NFT collections. Dolce & Gabbana went even further, successfully selling a physical and digital collection for $5.7 million in September 2021.
According to the world's leading digital asset management fund, Grayscale, the metaverse has the potential to reach $1 trillion in annual revenue, followed by the continued appreciation of virtual real estate.
Record transactions
According to data from DappRadar, virtual real estate transaction revenue in a week could reach more than 100 million USD by the last quarter of 2021. The price of these properties on the world's most popular platforms today such as Decentraland, Axie Infinity (the most expensive NFT game of all time, developed by Vietnamese and valued at about 8 billion USD), Somnium Space, and The Sandbox have continuously set new records.
The largest virtual real estate transaction recorded to date, worth up to $ 4.3 million, took place between New York-based real estate company Republic Realm (USA) and platform The Sandbox by video game developer Atari SA.
Potential Investment
Virtual real estate is superior because it can make transactions easier and less risky than the real market at the moment, which is in short supply, has a record high price and has suffered a lot of damage due to the pandemic. Covid-19 epidemics are bound by a series of regulations. Virtual transactions are done quickly through NFT tokens and virtual currencies, and make it easy for customers to check ownership history, previous selling prices, and delivery methods. The consumption market of virtual real estate is also larger, buyers can come from all over the world without being limited by geographical distance.
Optimistic investors all think that making money from virtual real estate is very easy, by collecting advertising fees or developing buildings for sale and rent. Similar to physical real estate, they can either invest in virtual land and wait for the price to rise, or pay an architect to design a home, mall, hotel, or restaurant.
Many threats and controversies
The first reason comes from the core elements that make up the virtual real estate ecosystem. Developers can completely expand the metaverse to increase the number of virtual lands for sale. This abundant supply will cause prices to drop rapidly. Reliance on metaverses also has the potential to cost investors everything if the metaverse is disconnected or wiped out.
Second, there is no standard formula for valuing virtual real estate. Because the asset class is so new, prices are changing based on investors' expectations of growth potential, rather than being compared and verified on the basis of transaction history, value in use, or under the control of specialized agencies.
Ultimately, user reliance is a crucial weakness of virtual real estate. After all, the value of this asset class depends entirely on whether the user visits the location or not.
Source: https://cafeland.vn/tin-tuc/bat-dong-san-ao-xu-huong-khong-the-dao-nguoc-hay-trao-luu-nhat-thoi-106528.html
Our expert knowledge of both the property market and business environment ensures our clients are provided the best advice throughout the process. In today's constantly changing market, buyers face an array of complex challenges and new opportunities. We can help!
5. Vingroup "awakens" the paradise oasis of Lang Van in Da Nang with a big project of VND 35,000 billion
Da Nang is trying to remove difficulties and speed up the project of Lang Van tourist resort and entertainment complex (referred to as Lang Van project) with a scale of 1,000 hectares, and an investment of about 1.5 billion VND. USD at the foot of Hai Van Pass (Lien Chieu District, Da Nang City).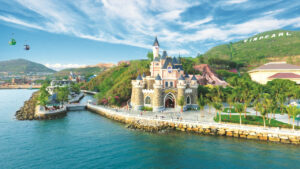 The city is determined to create favorable conditions for investors to start the project in September 2022.
The project will be divided into 6 phases, completed within 5 years from the date of commencement.
It is expected that after completion, the Van Village project will contribute to the formation of high-class urban and tourist service infrastructure, meeting the needs of accommodation and the needs of tourism, convalescence, entertainment, and recreation, support to promote the regional economy, create more high-class tourism products and services, and contribute to creating jobs for local people.
Why it's important: This is a big project, a strong driving force for the development of the Northwest region of Da Nang.
Source:https://cafebiz.vn/vingroup-danh-thuc-oc-dao-thien-duong-lang-van-o-da-nang-voi-dai-du-an-35000-ty-dong-20220209100358491.chn
As Da Nang continues to develop into a major economic center and international destination, CVR can help you find suitable real estate that fits your specific needs whether it's for a business or a new home. Interested in learning about opportunities in Central Vietnam? Contact the CVR team today!
 

As always, CVR is at your service and happy to provide help anyways we can!

 

Contact Us today to find the real estate investment in Da Nang which is right for You