Tag:
Shantira Beach Resort & Spa
Week 36/2021 – Central Vietnam Real Estate News Summary

In this weekly or sometimes bi-weekly news flash – CVR: Central Vietnam Realty will provide a choice of articles from mainly Vietnamese media sources related to the real estate market in Vietnam.
We will be focusing on issues related to Da Nang and Hoi An, while also looking at national news and their possible impact on Central Vietnam's property market.
You will find a summary, a link to the source as well as CVR's take on the article.

We believe that local knowledge is the key to making the best possible decision and that's what we offer to all our clients.

"CVR: Western Management – Local Knowledge"
1. 5 new trends of the real estate market after Covid-19
The real estate market is still being heavily impacted by the Covid-19 pandemic. In the coming time, the market will appear in the trends that have never happened before the epidemic.
1. Blockchain application for the real estate industry.
2. Online-offline virtual office, virtual model house – Virtual reality technology.
3. Offline opening events are gradually being replaced by ON_OFF events using technology. 
4. Primary – Secondary market paradox.
5. Flexible working hours trend.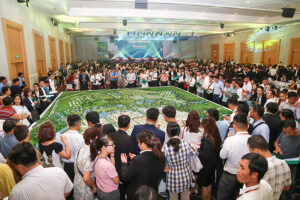 It is important because more than 70% of businesses operating in the real estate sector are affected by the Covid epidemic and more than 90% of businesses have insufficient cash flow for fixed expenses: office rent, salary, social insurance... Compared to previous epidemics, this epidemic is more severe and prolonged, beyond the expectations of businesses, but this is only a matter of the present. In the long term, the epidemic is still very complicated and the real estate market alone will have many impacts on the behavior of buying real estate, products, and supporting technologies for the market.
Source:https://batdongsan.com.vn/phan-tich-nhan-dinh/5-xu-huong-moi-cua-thi-truong-bds-hau-covid-19-ar107430
 

2. There is a risk of bond debt bubble burst, especially real estate segment: Experts
According to the Ministry of Finance, in the first 6 months of the year, the volume of bonds issued to the public reached over VND 15,000 billion, an increase of 53% of the same period in 2020, accounting for 8% of the total volume of corporate bonds issued,6.5% higher than 2020.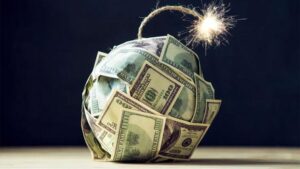 Experts said that the majority of individual investors today do not care much about the ratings and performance of businesses, but only need high interest rates.
In the context of the complicated epidemic situation, negatively affecting the economy, experts are concerned about risks from corporate bonds in the coming time.
Bonds are still issued thanks to interest rates, while thousands of businesses are forced to leave the market. If from now until the end of the year, the Covid-19 epidemic situation is still not completely controlled, this number could reach 100,000 businesses. He expressed concern that no one is sure that among them there are businesses that have issued bonds.
Importance: During the difficult economic period caused by the epidemic, this is not the time for individual investors to boom and make profits at all costs, but the time of thinking critically and study well when making investments.
With the current market situation, finding a great realtor is key to finding the right investment opportunity. All of these points are strong signs of the growth of the real estate market in Vietnam and give a good outlook for capital appreciation for investments in the long run.  Interested in investing in Vietnam?  Contact the CVR team for more details on available properties today!
Source:https://cafef.vn/ts-nguyen-tri-hieu-nguy-co-vo-bom-no-trai-phieu-dac-biet-o-nhom-bat-dong-san-2021083102291048.chn
3. Strict quarantine, experts advise office tenants to take advantage of contract renegotiation
The market in the last six months of 2021 is expected to face many challenges, as Vietnam continues to apply strict measures to control the epidemic, leading to a very limited possibility of rental growth. in the second half of the year. Tenants should also consider moving offices to better quality locations, with leases that offer more flexible terms.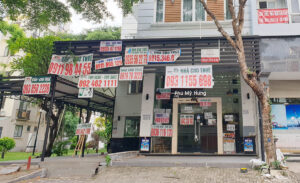 For the owners of office buildings, Ms. Ada Choi said that this is the time when they need to prioritize ensuring occupancy rates by offering attractive terms to attract good quality tenants. Regular portfolio reviews and property upgrades to meet the latest market trends can help landlords achieve the expected rental growth over the medium term.
Experts forecast that rents in the area will stabilize in 2022, in which rents in commercial centers serving daily necessities have stronger resilience.
This is where investors can consider cyclical investment opportunities in office, retail and hotel properties.
Interested in learning about investing in Central Vietnam? With a decade of experience, we're your number one resource for residential and commercial real estate opportunities in and around Da Nang. Contact the CVR team today
Source:https://cafeland.vn/tin-tuc/gian-cach-nghiem-ngat-chuyen-gia-khuyen-khach-thue-van-phong-nen-tranh-thu-dam-phan-lai-hop-dong-102320.html
 

4. The risk of losing a deposit when buying an apartment has been raised
The Department of Competition and Consumer Protection (Ministry of Industry and Trade) has just noted ways to avoid risks when making a deposit to buy an apartment that is not eligible for sale.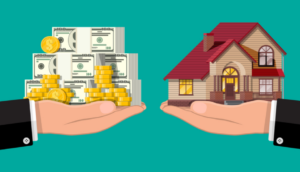 Recently, the market has had an additional number of apartment projects formed in the future that are eligible for sale. However, in fact, there are also many brokerage channels that receive deposits from customers for projects that are not eligible for sale. The form of receiving a deposit can be from a paper deposit or a deposit contract, a written agreement on the provision of services related to consultancy, registration to buy an apartment. Deposit levels are also very diverse, from several tens of millions to many times larger amounts. This can result in the buyer losing money
The Department of Competition and Consumer Protection notes that buyers need to find out the legal position of the depositor or the seller in relation to the investor. need to request to provide more proofs and check back from the investor channel.
Buyers also need to find out official information about the project and apartment from the investor and from legal documents in each phase. Do not rush to make a deposit based on one-way information provided by intermediaries.
The buyer needs to request the investor's draft sales contract and attach it as an integral part of the deposit documents
Why it is important: A professional brokerage will help buyers to know the legal details of the project, the contents of the deposit documents to ensure the legality of the project to be allowed to sell, support sanctions to handle violations of the ordering party deposit and the party receiving the deposit. Currently, there are a number of projects that are allowed to be sold such as Shantira Hoi An, Risemount Da Nang Apartments, Soleil Wyndham Danang Condotel Apartments, ... CVR will fully support customers in terms of legality and deposit procedures so that customers do not lose their deposit. Contact us today!
Source:https://vnexpress.net/canh-bao-mat-oan-tien-coc-mua-chung-cu-4353270.html
5. Numerous pressures on the real estate market in the last quarter of the year
Most experts believe that even if the Covid-19 epidemic is quickly controlled incoming time, the fourth quarter of 2021 will still put a lot of pressure on the real estate market.
According to experts, the number of real estate buyers is declining as a result of two groups of potential buyers being affected.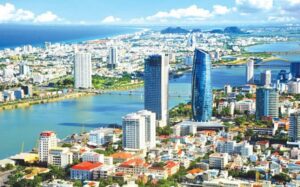 Professional investors are the first group; Normally, If they buy new real estate, they will need to sell old ones to rotate their cash flow, but selling old ones during this time is difficult due to low demand and even if the buyer is interested, they can not go to view it in person. Besides, due to lockdown, the income from commercial /office/apartment rental of these investors has decreased drastically.
The second group is new real estate buyers joining the market with good incomes. Right now many businesses, especially in big cities like HCMC, Ha Noi, Da Nang, are in a hard time, so the number of buyers in this group is also decreasing.
On the bank's side, they have to sell off real estate to balance the remaining debts, leading to an increase in supply.
Because supply increased while demand decreased, Q4 is not good for the real estate market. There are many expectations that the easing of social distancing (expected from October) will motivate cash-rich investors to begin to catch the "bottom" of the market. However, the expert considers that the actual buying demand will be lower than the selling volume.
Source:https://vietstock.vn/2021/09/nhieu-ap-luc-cho-thi-truong-bat-dong-san-quy-cuoi-nam-145-890770.htm
Why it's important: While the prices of the new units for sale in projects haven't dropped a lot, units from private owners are now urgent for sale/rent at a very good price. 
For units for rent post-Covid, the rate has been reduced drastically. You can see more at: https://cvr.com.vn/ or contact CVR agents for assistance.
For units for sale, here are some most attractive units for sale at the moment: 
Best golf villa in Montgomerie Links: https://cvr.com.vn/property/golf-villa-for-sale-danang-montomerie-links-golfers-dream/
Cozy Ocean Suites Apartment: https://cvr.com.vn/property/2-bedroom-ocean-suites-apartment-for-sale-in-danang_a030/
Charming beach hotel for sale in An Bang Beach, Hoi An: https://cvr.com.vn/property/beach-view-hotel-at-lac-long-quan-str-near-hoi-an-for-sale-bs-ha-t215/
As always, CVR is at your service and happy to provide help anyways we can!
Contact Us today to find the real estate investment in Da Nang which is right for You!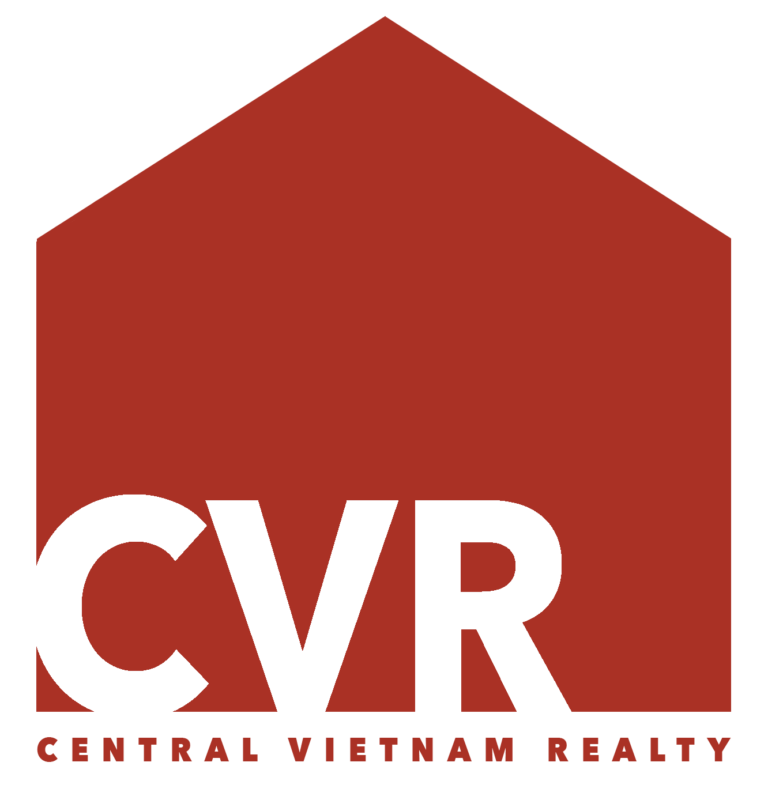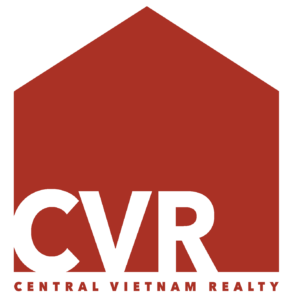 Week 36/2021 – Central Vietnam Real Estate News Summary
Week 36/2021 – Central Vietnam Real Estate News Summary In this weekly or sometimes bi-weekly news flash – CVR: Central
Read more
Shantira Beach Resort & Spa Hoi An – Sale Price & Promotion Policy August 2021
Shantira Beach Resort & Spa Hoi An – Block B Launched with Sale Price & Promotion Policy in August 2021
Read more
Shantira Beach Resort & Spa Hoi An Construction Update 2021
Construction update in June 2021 at Shantira Hoi An Resort Project, the construction process of Shantira Resort Condos and Shantira
Read more
Last remaining units at Shantira Beach Resort & Spa Hoi An – Your last chance to own a fully furnished condo at final discounts!
All 70 remaining units in Tower A are sold with full furniture, final discounts/pricing under USD $2,000 per square meter.
Read more