Each week we post a news flash with notable articles related to the real estate market in Vietnam. We asked our team to pick the top stories from the past month and we've tallied the results. Check out the headlines that made big news in our office below. Have any of the articles we've shared impacted you? Is there any important news we've missed? We'd love to hear from you!
Our CVR team is here to answer your questions at any time. Whether buying, selling, renting, or opening a business, contact us to talk about your real estate needs today.
Your Friends at Central Vietnam Realty.
_________
Content
SEPTEMBER 2023 CENTRAL VIETNAM REAL ESTATE NEWS SUMMARY
1. Different directions appear in the Real Estate Market

Although the general real estate market has shown positive signs, each region will have a different recovery speed, and some places will even continue to decline. Experts explain that in the process of implementing and absorbing policies and advocacy processes, "each place is different", leading to different recovery results between localities and regions.

Batdongsan.com's big data in August 2023 reflects that the demand for real estate nationwide increased by an average of 5% compared to the previous month, and the number of real estate listings also increased by 2%.

 

This is the second consecutive month that search demand and the number of real estate listings have increased.

Specifically, in the Hanoi market, the level of real estate interest increased by 10% compared to the previous month. Among them, land is the type with the highest increase in demand – up 12%, apartments, private houses, townhouses, and villas in Hanoi also have an increase in interest from 7% – 9%. And in the city market. In Ho Chi Minh City, the level of interest increased by 4% compared to the previous month.

 

In particular, the townhouse and villa segments had the highest level of interest at 7%, and apartments and project land increased by 4%.

In addition, the real estate market also has some bright spots that attract the attention of investors. Specifically, the level of interest in Da Nang, Hai Phong, Long An, Binh Duong, and Hung Yen increased by 3 – 5%. In provinces such as Khanh Hoa, Dong Nai, and Bac Ninh, the level of interest increased by 1 – 2%.

On the contrary, the level of interest in some areas currently tends to decrease compared to the previous month, specifically Quang Ninh decreased by 10%, Lam Dong decreased by 8%, Binh Thuan decreased by 3%. Particularly, the real estate market in Ba Ria – Vung Tau has no fluctuations.

Regarding fluctuations in posting volume in the markets, there are also different differences. Specifically, Long An had the highest number of posts – up 8%, Da Nang increased 4%, Ba Ria – Vung Tau increased 3%,… But in Lam Dong it decreased by 14%, Hung Yen decreased by 10%, and Quang Ninh and Binh Thuan decreased by 8% and 7% respectively,…

 

Accordingly, whichever locality holds advantages in land fund, infrastructure, and investment policy will have a good competitive advantage, and the real estate market will also be able to recover soon.

"Recently, there has been a state of waiting and quietness. However, the market still has bright spots in localities with strong infrastructure development and high urbanization rates, especially housing products invested by reputable and legal investors. good, serves real needs, has good liquidity in the long term and high rental demand"

Source:

cafebiz.vn

 



2. The land market has new changes

 

Despite a recent downturn, land remains a top priority for investors in Vietnam. Recently, some investors have started to explore and buy land again as there have been new developments in the market. Land prices in most areas have dropped significantly, especially for larger plots. Many landowners are selling due to heavy debts, making it an opportune time for buyers.

Data from Batdongsan.com in August 2023 showed a 5% increase in national property demand compared to July, with a 2% rise in property listings. Notably, suburban land in Hanoi experienced the highest demand increase, up by 12%.

 

Investors are gradually shedding their apprehensions, and strategic locations with strong infrastructure are expected to recover swiftly. Experts believe that the market will become more active in 2024, with stable monetary conditions and interest rates similar to 2019-2020. In the land market, established urban areas in major cities are not anticipated to see significant price or transaction increases, while satellite towns and newly planned urban areas are expected to experience localized price hikes due to conversions from agricultural to urban land.
Source:cafef.vn
 

3. Which bank's home loan interest rate is the most preferential in September 2023?

In September 2023, several banks introduced incentive packages to reduce interest rates on new loans and stimulate credit demand. 

TPBank stands out with a preferential home loan interest rate starting from 6.9% per year. The rate can be further reduced based on loan disbursement and participation in the insurance program.

 

Customers enjoy a grace period of up to 24 months and free early repayment from the third year onward. 

SCB Bank offers a competitive interest rate package of 7.9% per year, with a loan term of up to 30 years and a loan limit of 100% of the collateral value.

SCB Bank is also implementing an equally preferential interest rate package of 7.9%/year, the loan is extended up to 30 years with a loan limit of 100% of the collateral value.

In addition, customers can also flexibly choose loan packages with other competitive interest rates such as UOB (8.19%/year), OCB (8.49%/year), Hong Leong Bank (8.19%/year), .5%/year), PVcomBank (9%/year).

Basic regulations for applying for a home loan include being 18 years or older, having a stable income, demonstrating the ability to repay debt, and maintaining a good credit history with no recorded bad debts.

 

Banks offer preferential rates for a fixed period, followed by higher rates. The margin between these rates ranges from 2-3.8%. Preferential interest rates for commercial housing range from 7.5-11.8% per year, increasing to about 10.5-15.5% per year after the preferential period.

It is important because this article emphasizes the significance of current home loan interest rates and incentives provided by banks, showcasing examples from TPBank and SCB Bank. It offers valuable information for individuals seeking home loans, including common requirements and the State Bank's directive to reduce interest rates.

Source:cafef.vn

 

4. Da Nang started construction on a trillion-dollar coastal road connecting Lien Chieu port
On the morning of September 8, construction started on the coastal road connecting Lien Chieu port to Nam Hai Van bypass.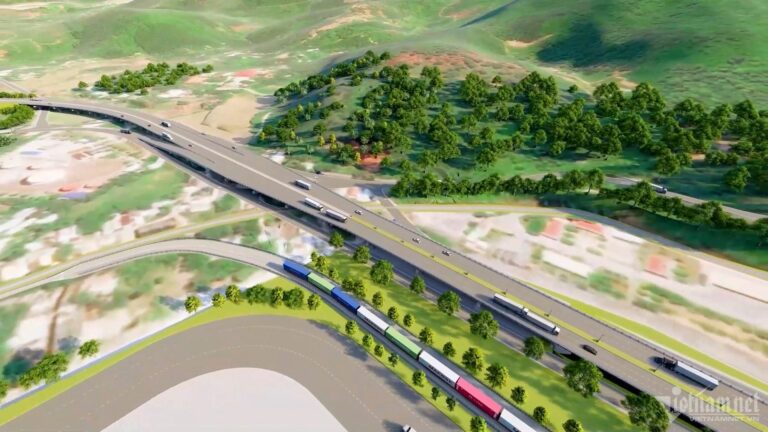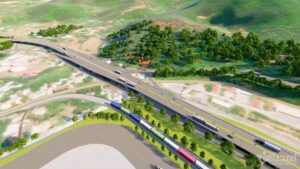 The project has a length of nearly 3km, total investment of 1,203 billion VND, invested by the Management Board of Priority Infrastructure Investment Projects of Da Nang City.
When completed, the route will connect Lien Chieu Industrial Park, Da Nang Hi-Tech Park, Centralized Information Technology Park and other industrial parks of Da Nang, creating regional trade through the road system and Seaway at Lien Chieu port.
This road will help transportation in this area and increase land value along this road as the most expensive land prices in Da Nang are mostly coastal such as Hoang Sa – Vo Nguyen Giap – Truong Sa,…
Source:cafeland.vn
5. Real Estate Recovery Expected in Late 2023, Accelerating into 2024
AMinister of Construction, Nguyen Thanh Nghi, discussed the recent challenges faced by the construction and real estate sectors in Vietnam. The construction industry experienced a decline in various market segments during the first half of 2023. The real estate market, on the other hand, suffered due to limited supply, with only 30 projects offering approximately 4,500 apartments available for sale, a 37.5% drop compared to the last six months of 2022.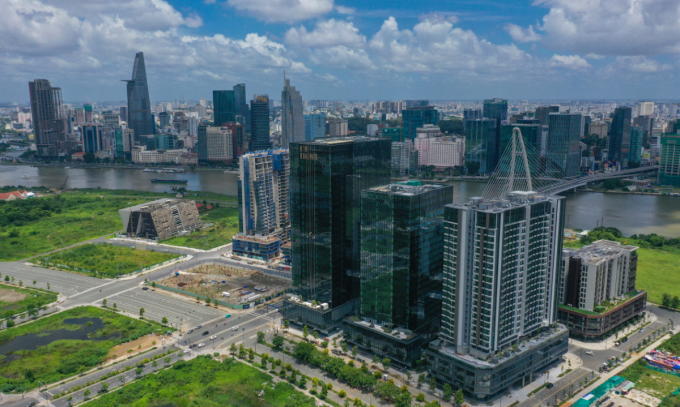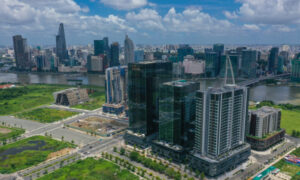 However, there is optimism for a recovery. Dismantled real estate projects are expected to boost supply, and it's predicted that the real estate market will gradually improve towards the end of 2023, gaining momentum in 2024. VnDirect anticipates a clearer rebound in the second half of 2024 when monetary policies are relaxed. The current market conditions, characterized by limited supply and sustained demand, are significantly different from the oversupply and high inflation of 2011-2012, suggesting a faster recovery this time.
Effective policy implementation, including interest rate reductions and government support programs, will play a crucial role. Furthermore, the approval of draft laws related to real estate by the National Assembly, combined with a clearer economic recovery forecast for both Vietnam and the world in the last quarter of the year, are expected to contribute to the revitalization of the real estate market. The ongoing dismantling of real estate projects will also help ensure a stable supply and drive market growth in the near future.
Source:cafef.vn



6. Real Estate is coming to a new phase of price increases
Falling interest rates, a period of cheap money, monetary easing, cleared cash flow… are factors that will greatly affect the real estate market.
Some comments say that real estate has bottomed out since April 2023. This is the time when buyers press prices very deeply on sellers and it is the freezing period of real estate. Currently, the level of price reduction as deep as in the first quarter of 2023 is no longer available.
From May 2023 up to now, trading has resumed. Investors have many suitable choices and good prices according to their expectations, buyers can buy a house at a very good discount of 30%.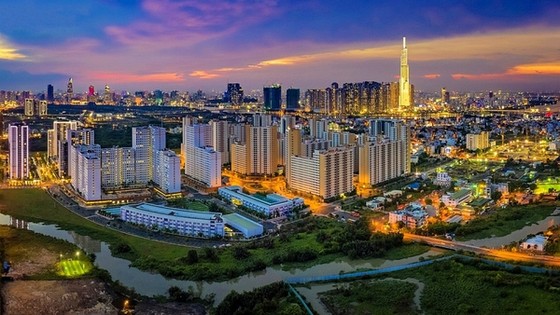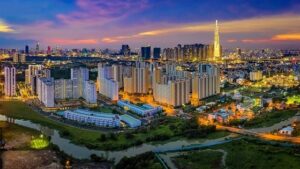 According to DKRA Group's May 2023 survey, new supply of the land and suburban land segment in the month reached the highest level in the past 5 months, increasing 2.1 times compared to the previous month despite a decrease of 36% compared to the same period. period of the previous year. DKRA Group's May report also shows that the land plot segment is showing clear signs of recovery.
According to a report by Batdongsan.com.vn, the first 6 months of the year in Hanoi market recorded an improvement in sales in Hoang Mai, Nam Tu Niem, Long Bien and Ha Dong districts with an increase of 2-6% compared to the previous quarter. Land plots in Hoai Duc and Thanh Tri areas have seen a clear growth of 4-6% in both buying demand and selling price.
Some provincial markets such as Bac Ninh, Bac Giang, Quang Ninh, Thai Binh in the North or Long An and Binh Duong in the South are also gradually recovering demand for housing after a long period of decline.
However, when the market recovers, real estate prices will increase again. Therefore, this time is a good opportunity for people with available cash flow to "hunt" for themselves real estate with good locations, good price increase potential, and high discounts. If you pass this stage and enter the recovery period, it will not be easy to hunt for a good house at an affordable price.
Source:cafebiz.vn
As always, CVR is at your service and happy to provide help anyways we can!

 

Contact Us today to find the real estate investment in Da Nang which is right for You