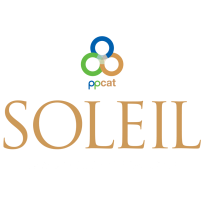 Beachfront Apartments For Sale in Danang
Located in prime area of Danang city beachfront, Soleil Wyndham Danang spans on total of of 2.2 hectare with a commanding position in the central part of the Danang's beachfront:
– North: Next to Morrison Road
– East: Next to Ho Nghin Road
– South: Next to Pham Van Dong Road
– East: Next to Vo Nguyen Giap Road.
Location opposite the East Sea Park where the most important events of the city are held, and less than 100 meters away from Pham Van Dong beach area. With poetic beach view along East Sea, Wyndham Soleil Danang is promised to be an outstanding sketch in architectural landscape of the city as well as a big magnet for tourists and investors.
Project Images - Construction Progress - Floor Plans
One of the most exciting condotel/apartment projects for sale in Danang – now available in CVR – Central Vietnam Realty's Portfolio of Best Properties For Sale in Danang!
Soleil Wyndham Danang is a four-tower complex consisting of 01 hotel and 03 condotel apartment buildings meeting five-star standards.
When completed, Wyndham Soleil Danang has a high chance to become a new symbol of Danang.
Scale of project: Developed in an area of 2.2 hectare, consisting of four building in the 50-to-57 story range, Wyndham Soleil Danang shall be the tallest complex of Danang city which features 2000 condos in the 01-to 03 bedroom range and penthouses as well as 14 high-speed elevators.
Wyndham Soleil Danang features a unique design inspired by shape of sea waves, spacious balconies, and sky bridge creating a solid connection between three buildings.
Infinity rooftop pools will provide high-end service with tourists and condo owners. In addition, the complex will be furnished with fiberglass windows which have time resistance, and keep condo owners and tourists healthy.
Award: PPC An Thinh won two awards for "Best architecture design" and "Best condo development" which are for Wyndham Soleil Danang project in June, 2016 . Winning these two awards is not only the proud of our company but also pride of Danang city.
Investment Tower A1 Nimbus of Soleil Danang:
Prime location, upscale amenities, and world-class design are the factors contributing the increase in the value of the property over time.
Sales currently "on request" basis, with policy to sell as a strictly residential apartments without rental program tower with the south side of the tower and floors 50 and above with best ocean views.
Investors are able to purchase for full time residence, or buy to lease type investments including short term management, Tower A1 maintains one of the nearest-beachfront locations in Da Nang.
Units to come fully furnished in accordance with 5-star standards as well as a progressive payment plan tied to construction benchmarks ending with completion Q2/2024.
3D View simulator for Tower A1 (opens in new window)
Investment Tower D1: **UPDATE TOWER D1 NEARLY SOLD OUT AS OF APRIL 2022**.
Prime location, upscale amenities, and world-class design are the factors contributing the increase in the value of the property over time.
Clients joining the rental pool program, shall be received the guaranteed rental returns equivalent to 8% of the apartment price (excluding VAT and maintenance fee) per year for the first 3 years.
After the first five years, the annual rental returns generated shall be split 75/25 (%) between condo owners and the developer – hotel operator (after the expenses have been cleared).
The initial duration of the Wyndham Soleil Danang Tower D rental program is 12 years and 8 months and can be extended.
SERVICES AND FACILITIES:
Condo owners will be experienced five-star standard including international restaurant chains, modern gym center, infinity swimming pool, crowded shopping mall. In addition, special management service will bring a perfect life for tourists and condo owners:
– High-end car rental service;
– Laundry service;
– High speed wireless connection;
– 24 hour security service;
– Reception available 24 hours;
– Daily clean room service;
– Beach recreation
Beachfront Apartments For Sale in Dananag – Soleil Wyndham by CVR.
Soleil Wyndham Overview and Show Unit
Units For Sale in Soleil Wyndham Da Nang