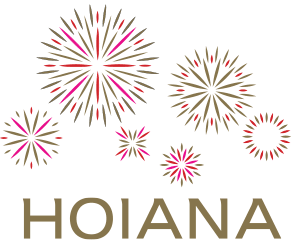 Hoiana Residences is located in the most modern complex resort in Vietnam, including 2 towers with 270 condos, some of which have great sea views. Hoiana Residences have a prime location and are designed with contemporary flair to provide maximum comfort and convenience, not only blending into the current architecture but also incorporating architectural standards for exterior.
Hoiana Residences provide  the investors from 1 to 3 bedrooms with apartment area from 46m2 to 156 m2. The project has leased 225 apartments in the international market. The remaining 45 units will be launched, expected in early September 2022 and handed over in the 4th quarter of 2022.
RENTAL PROGRAM managed  by  Hoiana  Residences with  sharing  profit  of  80% from Rental Net Profit 
Term: at least 5 years. 
Become a member of Hoiana Premium Loyalty
The Investors will have 15 points/stay  per year.
Renderings of Condo Types and View
Hoiana Residences project is located in Hoiana Resort & Golf, Vietnam's leading luxury complex resort, is located on an unspoiled coastline near two UNESCO World Heritage Sites – Hoi An Ancient Town and My Son Sanctuary. This stunning 4km beachfront complex houses 4 luxury hotels managed by the Rosewood Hotel Group (Hoiana Hotel & Suites, New World Hoiana Hotel, Rosewood Hoi An and KHOS Hoiana), Hoiana hotel, high-end entertainment facilities, shopping, games, restaurants, swimming pools  for authentic experiences.
Set in a spectacular beachfront location, the luxurious Hoiana Residences offers the ultimate in resort style living at Hoiana Resort & Golf.
Each one of the 270 stylish and fully furnished residences feature contemporary living areas and spacious private terraces overlooking lush gardens or stunning sunsets over the East Sea.
The resort also boasts an 18-hole golf course that has been honored at the Asia Pacific Gold Awards as "Best New Golf Course in Asia Pacific 2019" and "Best Golf Course of 2020" by Golf Digest USA. awarded and ranked 15th in the Top 100 Golf Courses in Asia.
Hoiana Residences provide  the investors from Studio to 3 bedrooms with apartment areas from 46m2 to 156 m2.
Ownership structure: The investor will sign a Long Term Lease Agreement with the developer until 2080.
Incentives: 
Discount of 5% on rent/year for 4 years (applicable to all services of Hoiana Resort & Golf resort complex including F&B, hotel services, Golf, Casino…)
Or 10% discount on rental price
Extra 3% discount on rent (applied to fast payment schedule) and 5% on rent (applied to special payment schedule)
Handover upon payment of 50% in December 2022
Gift voucher for 02 nights at New World Hoiana hotel including breakfast, valid until December 31, 2022
Free voucher for 1 golf session at Hoiana Shores Golf Club, valid until September 30, 2023
ABOUT THE DEVELOPER 
Hoiana Residences is  developed  by South  Hoi An Development  Company , a  subsidiary of Vinaliving.
VinaLiving is the first brand in Vietnam to show the lifestyle and living space for the new generation of Vietnamese. VinaLiving's projects are located in the most prime locations in Vietnam, uniquely designed, suitable for each family's lifestyle and developed to meet the increasing needs of the Vietnamese people. . At VinaLiving, their mission to customers is not only to develop the best and most comfortable homes in Vietnam, but also to create assets that grow in value over the years. The VinaLiving community and their homes are always supported by VinaCapital, one of the leading real estate developers in Vietnam. 
VinaCapital with its own brand of real estate VinaLiving is always proud of the quality of our projects, the classy lifestyle they bring and the trust from their customers. 
Hoiana |Vietnam's first fully integrated beachfront resort with golf & casino