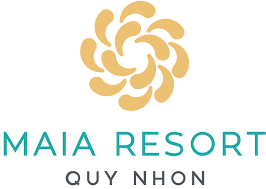 Maia Quy Nhon Resort, VinaCapital's newest project offering villas for sale is taking investors a bit further south and to even more pristine vacation destinations for the ultimate in health and wellness holidays!
This 5* beach resort includes 88 private pool villas for sale, ranging from 1 to 3 bedrooms, surrounded in a lush garden atmosphere emphasizing peaceful and tranquil holiday retreats in Phase 2. All located on one of Vietnam's most attractive, up-and-coming investment beachfronts.
Located in on Cat Tien Beach, Nhon Hoi Economic Zone, Phu Cat District, Binh Dinh Province, Maia Quy Nhon is the perfect mix of "off the beaten track" and accessibility.
Only 40 minutes from Phu Cat Airport and 30 minutes from Quy Nhon City Center and encompassed of the most scenic landscapes in Central Vietnam, Quy Nhon has been the focal point of Vietnamese tourism investment over the last few years boasting such projects Nhon Hoi New City, FLC Quy Nhon and FLC Safari Park.
Tourist destinations in the area include: Eo Gio Resort, Hon Kho Island, Sri Banoi Twin Tower ( Thap Hung Thach), Ghenh Rang Tien Sa beach, Egg Rock beach and more!
Villa Renderings - Masterplan - Phase 1 - Phase 2
Maia Quy Nhon Resort and Villas – Project Overview
Maia Quy Nhon is developed by Vinacapital, one of the most famous real estate developer in Vietnam. The project consists of two phases: Phase 1 and Phase 2.
Phase 1:
Developed on an area of 34 hectares including a total of 88 villas with expected operation by June 2020. VinaCapital as the primary investor with total investment capital of nearly 1,200 billion VND.
Phase 1A includes 42 one-bedroom villas, 10 two-bedroom villas, and 2 three-bedroom villas.
Phase 1B includes 32 two-bedroom villas and 2 three-bedroom villas to be released for sale November 11th, 2019.
2-bedroom villas in Phase 1B range from 450 – 611 square meter land area, with a built area of 178 square meters across a single story.
3-bedroom villas in Phase 1B range from 1100 – 1250 square meter land area, with built area of 236 square meters.
With the finish of construction of Phase 1 of Maia Quy Nhon, villas are handed over to the owners operations of the resort started.
Maia Quy Nhon Villa Design
Staying true to what Fusion Resorts does best, Maia Quy Nhon incorporates the traditional Vietnamese design and materials all while providing international quality construction and modern-day amenities. All villas are single story homes with open plan living spaces designed to curate a truly comfortable and relaxing stay.
With emphasis on green spaces, low construction density, and private pathways Maia Quy Nhon is sure to cultivate a private oasis for investors and tourists alike to enjoy. As a pioneer with health and wellness holidays, Fusion will offer guests 2 unique food and dining experiences as well as 1 professional spa treatment with each stay.
Maia Quy Nhon stands to be the leader of luxury wellness resorts for years to come in Vietnam.
Maia Quy Nhon Resort Facilities
Investors at Maia Quy Nhon Beach Resort will be privileged to utilize top-end facilities and amenities in accordance with international standards, including:
2 Restaurants
Infinity pool
Spa
Fitness Center and Gym
Child Care Playroom
Public Outdoor Green Spaces
Recreational Areas
Maia Quy Nhon Resort Developer
VinaLiving is the first brand in Vietnam to show the lifestyle and living space for the new generation of Vietnamese. VinaLiving's projects are located in the most prime locations in Vietnam, uniquely designed, suitable for each family's lifestyle and developed to meet the increasing needs of the Vietnamese people. . At VinaLiving, our mission to our customers is not only to develop the best and most comfortable homes in Vietnam, but also to create assets that grow in value over the years. The VinaLiving community and their homes are always supported by VinaCapital, one of the leading real estate developers in Vietnam. 
VinaCapital with its own brand of real estate VinaLiving is always proud of the quality of our projects, the classy lifestyle we bring and the trust from our customers. 
VinaCapital has maintained a strong position as one of the most reliable and prestigious developers in Vietnam since their inception in 2003. With their public offering on the London Stock Exchange in 2016, VinaCapital has been in the international spotlight recently while simultaneously making strategic partnerships in Vietnam with Warburg Pincus to purchase the Fusion Resort brand. With this critical acquisition, VinaCapital and Warburg Pincus as newly founded Lodgis, aim to recreate the definition of luxury wellness resorts in Vietnam and provide investors a product aimed at generating high returns, while ensuring top-level maintenance and continued appreciation in value.
VinaCapital's continued success can be seen in projects appreciated by Vietnamese and Foreigners alike such as: The Ocean Villas, The Ocean Estates, The Beachfront Enclave, The Ocean Suites, The Dune Residences, The Point Residences, and Azura Apartments.
Register Interest in Maia Quy Nhon Villas Today!
We strongly recommend interested investors to register interest  as soon as possible to be the first to have the opportunity of buying one of only 290 villas of their respective choice with best price and maximum discounts and receive information about any potential resale opportunities in the future.
The Ocean Villas Quy Nhon - Project Overview
Villas Available For Sale in The Maia Quy Nhon Resort