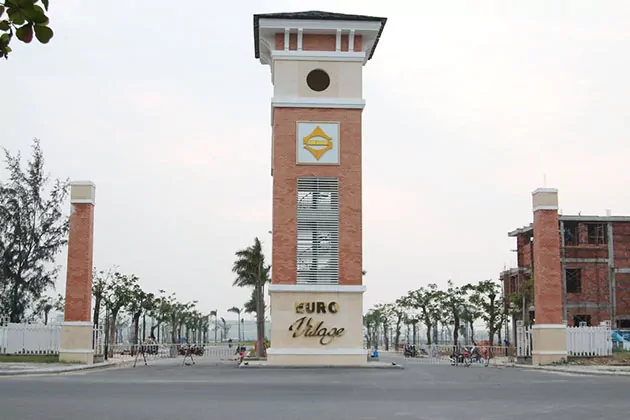 Euro Village with villa, house along the Han River, with an advantage of more than 800m of riverfront and large water surface stretching from Dragon Bridge to Tran Thi Ly Bridge and an open walking area, European Village Euro Village such as a miniature community, is "sacred Dragon land" – a place to experience a high-class, relaxing life in the city
Euro Village is just 2 km from the international airport and only 1 km to My Khe beach and the high-class coastal restaurants.
Designed in a European style, including 245 adjacent houses of 100 m2 and 175 villas with areas from 250 m2 – 1,300 m2 in a 23.7-hectare area. Euro Village – Euro Village owns a complex architectural complex, a high-class villa, luxurious adjacent areas with modern facilities. Investing in European Village – Euro Village is not just investing in a villa to enjoy a comfortable life but also investing in the improvement of class and utilities for the owner
Project Images - Floor Plans - Masterplan
Euro Village is a seft-contained security residential complex with the great advantage of the location which is near the downtown, next to the sea and adjacent to the Han River bank in Da Nang city. It is also a place where you can watch a giant steel dragon breathing fire and spraying water from its mouth, where you can go for a walk with your family every afternoon along the Eastern bank of the cool Han River.
The Villa is located in a peaceful area, besides the Han River, in the security area with full of amenities, just 5 minutes driving to the Beach, close to local markets, 5 minutes to the city center. Euro Village Villa is considered as the best choice for luxury and comfortable residence. The 3 level villa includes 4 bedrooms, there are also have lovely balconies and spacious yard for parking The villa includes full of furnished Western design