Each week we post a news flash with notable articles related to the real estate market in Vietnam. We asked our team to pick the top stories from the past month and we've tallied the results. Check out the headlines that made big news in our office below. Have any of the articles we've shared impacted you? Is there any important news we've missed? We'd love to hear from you!
Our CVR team is here to answer your questions at any time. Whether buying, selling, renting, or opening a business, contact us to talk about your real estate needs today.
Your Friends at Central Vietnam Realty.
_________
Content
OCTOBER 2023 CENTRAL VIETNAM REAL ESTATE NEWS SUMMARY
1. Da Nang will hold dialogues with coastal businesses about land rental prices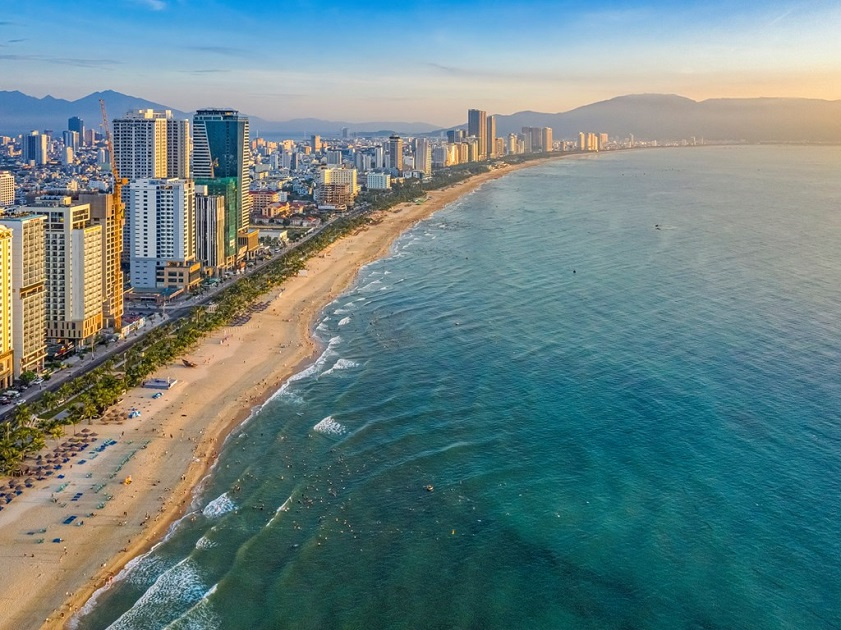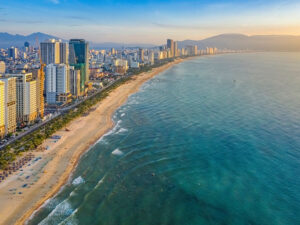 Coastal businesses in Da Nang are facing financial difficulties due to increasing land lease fees. These fees often exceed their revenues, and the rising land prices make it challenging for them to sustain operations. Despite efforts to reduce land-related expenses, the prices continue to surge. The authorities in Da Nang are planning a dedicated dialogue to address these concerns and find solutions to ease the financial burden on coastal businesses.
This is relevant to the real estate sector, as land lease fees are a significant factor in real estate development and investment decisions.
Source:cafef.vn
 

2. Real estate transactions have increased by more than 2 times compared to the beginning of the year
The real estate market in Vietnam is poised for potential growth. The country's economic recovery, coupled with lower interest rates, is expected to drive demand for real estate. Despite this favorable environment, investors remain cautious. The market liquidity is improving, particularly in economically developed areas, and the number of real estate transactions is on the rise.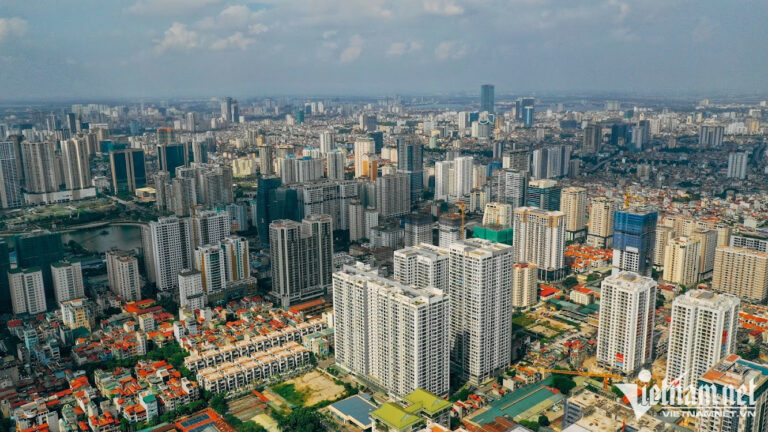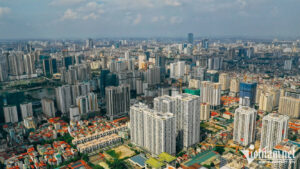 This news is significant for the real estate sector as it indicates potential opportunities for investment and development in various real estate segments. However, the limited supply of affordable housing remains a concern.
Source:cafef.vn
 

3. Rising Demand for Logistics Real Estate in Vietnam Fueled by E-commerce Growth

 

 

The high demand for logistics real estate in Vietnam is being driven by various factors, including the limited supply of warehouse space in the northern region, creating opportunities for investors to develop high-rise warehouses and smart logistics hubs. Despite a global trend of decreasing demand for logistics space, new logistics supply in many markets, such as the United States and Spain, has been observed. 

 

Investors are particularly interested in the Asia-Pacific region due to strong market fundamentals and growing demand for logistics properties. Vietnam's booming e-commerce sector and sustainability considerations in negotiations between landlords and tenants are contributing to the promising outlook for the logistics industry in the region.

Source:reatimes.vn

 

4. Vietnam continues to be a "magnet" attracting Singaporean investors.

 

Vietnam is increasingly favored by Singaporean investors due to its open economy and high-potential sectors. In the first eight months of this year, Vietnam attracted over $18.15 billion in foreign direct investment, with Singapore as the leading source, investing $3.83 billion. Singapore is a consistent top investor in the ASEAN region and the second-largest investor in Vietnam among 143 countries and territories, with a significant focus on the real estate sector, accounting for over 180 projects valued at more than $18 billion.

According to a report by the Singapore Business Federation (SBF), 28% of surveyed Singaporean enterprises view Vietnam as the most promising market for investment. The commitment to strengthening the comprehensive strategic partnership between Vietnam and Singapore is expected to lead to new projects in various sectors. Notably, Keppel, a Singaporean conglomerate, has emerged as one of the largest foreign real estate investors in Vietnam, with a diverse portfolio exceeding $3.5 billion.

This strong presence of Singaporean investors reflects confidence in Vietnam's economic stability and favorable investment climate, further attracting foreign investors and nurturing long-term partnerships.

Source: cafef.vn

   




5. The demand for green industrial land is on the rise.

 

The rising demand for green industrial land and eco-friendly industrial zones among investors faces constraints due to high initial costs and a lack of focus on sustainability by some companies. Notably, the LEGO Group is constructing a $1 billion factory in Vietnam, which aims to be the most sustainable facility within the company. It plans to use solar panels on the roof and an adjacent solar farm to meet its annual energy needs. The trend toward sustainability is evident among foreign investors, emphasizing ESG compliance, especially by European businesses.

 

Vietnam has a considerable number of industrial zones, and the government aims to convert a significant portion into eco-friendly zones by 2030. However, challenges remain, including the slow transformation of existing zones, market conditions, and policy frameworks. While there is high demand for industrial zones in Vietnam, the influx of foreign capital with higher ESG standards could drive the development of more sustainable industrial zones in the future, necessitating a better understanding of the gap between domestic and international standards.

Source: Vnexpress.net




6. Upsurge of Luxury Apartments Boosts the Real Estate Market in Da Nang.

 

The Da Nang real estate market is witnessing a resurgence, particularly in the high-end apartment segment. Key takeaways for investors include the market's recovery, with positive signs of a new growth cycle emerging.

A notable increase in successful real estate transactions, especially in the condominium sector, reflecting renewed investor and buyer confidence, making it an attractive prospect. The market is shifting towards high-end, long-term residential options, offering stable, long-term investment opportunities in a region with rising demand.

 

Luxury apartments like Sun Cosmo Residence Da Nang, strategically located along the Hàn River, and properties such as Panoma 2 with panoramic views of the river, city, and sea, add extra allure for investors.

This is crucial for investors as it highlights a potentially profitable investment opportunity in an area experiencing growing demand for premium properties.

Source: vietstock.vn
As always, CVR is at your service and happy to provide help anyways we can!

 

Contact Us today to find the real estate investment in Da Nang which is right for You