Each week we post a news flash with notable articles related to the real estate market in Vietnam. We asked our team to pick the top stories from the past month and we've tallied the results. Check out the headlines that made big news in our office below. Have any of the articles we've shared impacted you? Is there any important news we've missed? We'd love to hear from you!
We hope you and your loved ones are staying safe and healthy. The CVR team is here to answer your questions any time. Whether buying, selling, renting or opening a business, contact us to talk about your real estate needs today.
Your Friends at Central Vietnam Realty
---
The Top Real Estate News This Month
1.
In an article titled we find notable the author presents "The truth about real estate prices in Da Nang"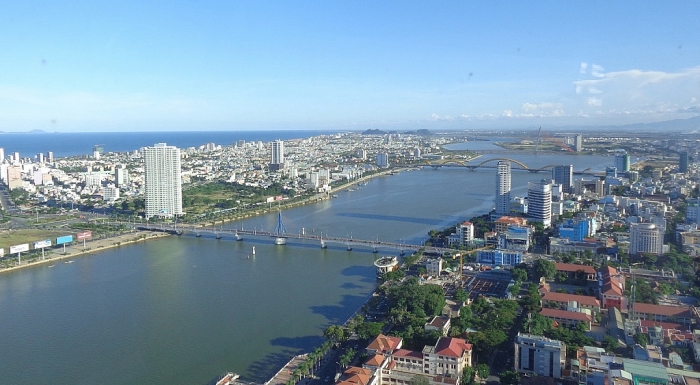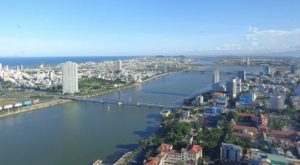 Recent news from Da Nang claims that housing prices are about to increase, making buyers and investors confused, but is this information really accurate?
A plot of land on the front of Hoang Sa Sea Road with an area of ​​124m2 is currently for sale for 10 billion VND on Batdongsan.com.vn. A second lot with frontage area of 189m2 on Tran Thanh Tong street has a sale price of 10.5 billion. In FPT City, a green tech city in an urban area of Da Nang, a lot with an area of ​​90m2 is for sale for 2.55 billion (about 28 million VND / m2), and another with 144m2 of V1 area is for sale at price 3, 2 billion VND (about 22 million / m2). The selling price of real estate in many areas has increased. The reason for the price increase is believed to be due to information spreading that the city will adjust the land price increase in the near future.
However, Mr. Nguyen Quang Vinh, Deputy Director of the City Department of Natural Resources and Environment, affirmed that there are no new policies or direction from the city leaders relating to the increase of land price. The adjustment coefficient, even if issued, will not increase land prices. In 2021, the city does not have a policy to increase the coefficient but will remain the same as in 2020. Land price adjustment coefficients will be added in areas that do not have or will be adjusted for unreasonable points.
Regarding the demand to buy / sell real estate in Da Nang over the recent past, the 2020 market report from Batdongsan.com.vn shows that Da Nang is a locality with a sharp decrease in the amount of news and interest in the year 2020. In January 2021, the trend of reducing the amount of information posted continues, while the interest level is almost stable compared to December 2020.
Experts warn that, regarding news about movements in the market and the call for investment, buyers need to be alert and wary of false information related to pricing increases.
The market is still stable and real estate prices are not increasing at this time in Da Nang.
Despite contradictions in the market, there are great opportunities available and CVR is here to help find the one that's right for you. Investors are optimistic and believe in the revival of real estate market in Viet Nam and so do we! Contact our team of experts today!
Source:   https://batdongsan.com.vn/tin-thi-truong/thuc-hu-bat-dong-san-da-nang-pha-bang-gia-sap-tang-manh-ar106292
2.
A piece in Vnexpress is titled:: "The difference between the supply and demand of apartments with affordable prices"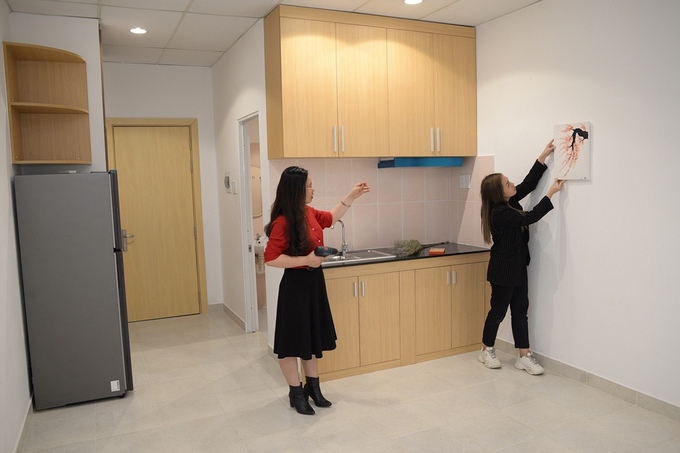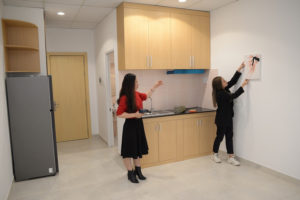 Demand for apartments priced between 800 million and 2 billion is still increasing, while supply is forecasted to continue to decrease.
The supporting factors for this real estate segment include limited supply of townhouses, reasonable value of grade C apartments, improving quality of projects, and increasing housing prices in all segments.
Affordable apartments will have good prospects in the market because forecasts about Vietnam's economic situation including Covid-19, are optimistic. "Interest rates tend to decrease, while the group with demand for affordable housing remains stable, inventory is low, new supply is limited, and investors continue to boost demand with many incentives.
The demand for affordable apartments is an opportunity for both real estate developers and home buyers. Questions about pricing or anything else associated with real estate sales in Vietnam? Our knowledge of both the property market and legal procedures ensure our clients are provided the best advice throughout the process. Contact the CVR team today!
Source:  https://vnexpress.net/lech-cung-cau-can-ho-vua-tui-tien-4242336.html
3.
In an article titled "5 new industrial zones in Da Nang", the author informs us that Da Nang City People's Committee has just issued a decision to approve a proposal to develop industrial zones in the city until 2030. Accordingly, Da Nang will develop 4-5 new industrial zones in the period between 2021-2025 in order to meet the land needs of small and medium enterprises as well as industrial production establishments.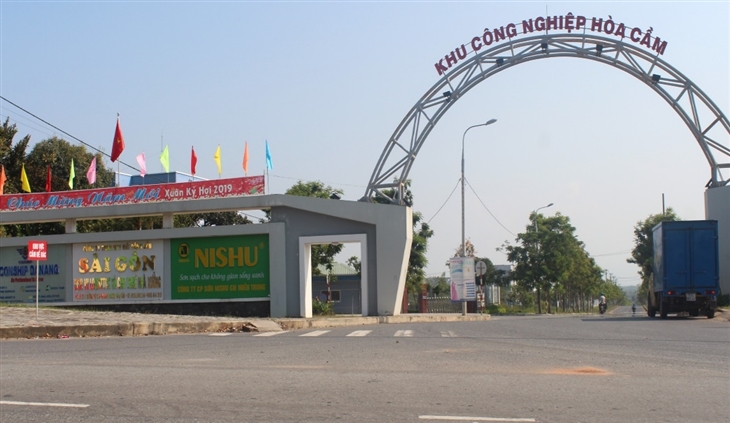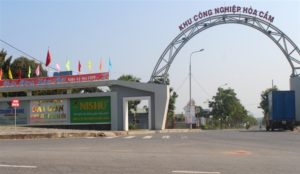 Between 2026-2030, Da Nang will focus on attracting investment in industrial zones built in the previous period with occupancy rates reaching 100% by 2030. The city will focus on developing 4 priority industrial zones from now to 2030. Specifically, these 4 industrial zones include: Hoa Nhon industrial zone (Hoa Nhon commune, Hoa Vang district); Cam Le (Hoa Tho Tay ward, Cam Le district); Hoa Khanh Nam (Hoa Khanh Nam ward, Lien Chieu district) and Hoa Hiep Bac (Hoa Hiep Bac ward, Lien Chieu district).
The development of industrial zones means that multinational corporations will bring a large number of experts, engineers, workers, and industrial real estate to the development, which has a very positive and direct impact on other segments such as housing and office space for lease, which are forecasted to grow strongly in the near future.
Considering an investment in 2021? Whatever the requirement, we provide our clients the highest standard of service tailored to their specific needs and always stay ahead of the curve. Reach out to us today!
Source:   https://batdongsan.com.vn/thong-tin-quy-hoach/them-5-cum-cong-nghiep-moi-tai-da-nang-ar106330
4.
The next article we find attention worthy is titled "Many owners of townhouses for rent have to reduce prices deeply"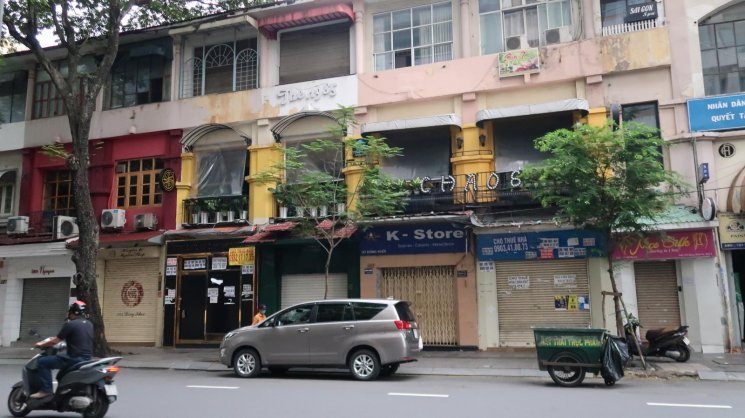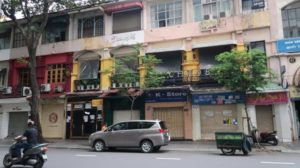 The downtrend of the townhouse market for rent has not shown signs of stopping in Central Vietnam in the first months of 2021.
Having steadily earned nearly 80 million / month from a rental on Nguyen Binh Khiem Street (District 1), Mr. Chu Manh did not expect the pandemic to substantially reduce his income. In April 2020, to attract tenants, he reduced the price of the rental by nearly 30%. By the end of July, the tenant suggested a further reduction but Manh refused. Unable to compromise, the tenant moved, and the unit remained empty. Vacant for nearly 7 months, Manh lost an amount equivalent to 13,000 USD.
Anh Quan, a broker in District 1, said that, in order to escape prolonged vacancies, many homeowners had to lower rental prices. These reductions were 35-40%, even 50% compared to January 2020.
The townhouse market for rentals has not escaped the crisis from 2020 and is worse due to the impact of the recent new cases. In the center of District 1, there are very few open spaces for business. According to Batdongsan.com.vn, the demand to find street houses in Ho Chi Minh City in 2020 decreased by 35%. In the Central Business District, the number of townhouse rental transactions decreased by 50-70% in areas such as District 1, District 3, District 7, compared to 2019. In January 2021, the number of customers interested in finding rental property of this type continued to decrease by 16% compared to the previous month. Not only that, street front house rentals showed no signs of improvement. In the first 2 months of Q1 / 2021, the average rent of this type decreased by 20-35%.
CVR is here to help you understand the trends of the market so you can make the best investment decisions. Our experience, highly regarded reputation, and strong legal knowledge keeps us at the forefront of the real estate industry. Interested in learning more about opportunities in Central Vietnam? Contact the CVR team today!
Source:    https://batdongsan.com.vn/tin-thi-truong/co-thu-khong-thanh-nha-mat-pho-tiep-tuc-giam-gia-sau-ar106305
5.
The next article we find interesting is titled "5 ways of imposing taxes to prevent speculation in the real estate market"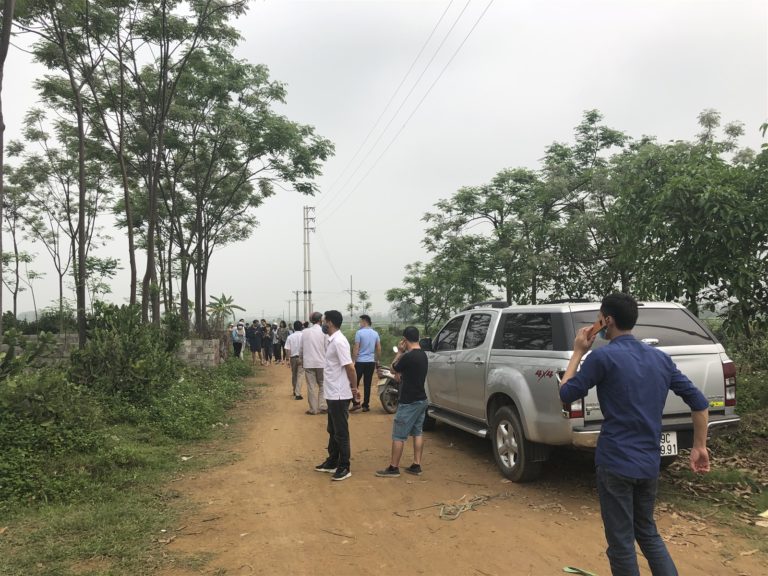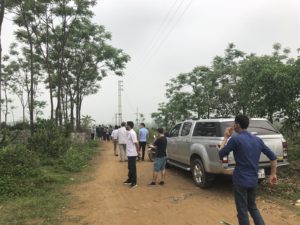 Sometimes the imbalance between supply and demand forces the government to implement actions in order to prevent speculation in the real estate market. Below are some examples:
1) Regressive tax when buying a second home:
This idea has been applied by many countries around the world. Specifically, when an individual owns 2nd homes, they will be subject to a tax rate of 1.2% (China), 4% (Canada), or up to 15% for homes> 1.5 million pounds (UK).
2) Regressive tax when buying a second home and more:
Progressive taxes are taxes that impose a lower tax rate on low-income earners and a higher rate for high-income earners, based on the taxpayer's ability to pay. This means that the more homes an individual owns, the applicable tax rate will increase gradually based on the number of homes owned. For example: 2nd house is 3%, 3rd house is 5% …
3) Regressive tax based on the value of the property
Instead of a progressive tax on the second home, the progressive tax is based on the value of the next property. This will not depend too much on the time of real estate ownership, but on the value of additional homes onward.
4) Increasing the transfer fee
Currently the transfer fee is 2% per transaction. The government is considering imposing more than 2% for the second home transaction.
5) Imposing property tax every year
The government has issued a new land price bracket for 2020-2024 which is 10-20% higher than the old price bracket but has not correctly reflected the market value. With taxes on annual added values, it will limit speculation to hold real estate and accumulate assets.
Although the new tax policy has not been applied yet, we can foresee that speculation should reduce and real demand for the market will be more popular.
Considering a home purchase or planning to move your business to Vietnam? Contact us today! The CVR team is here to guide you through the buying process. With our expert knowledge of the residential and commercial real estate market, we can help find the property that fits your needs, in the right location for you!
Source:    https://batdongsan.com.vn/phan-tich-nhan-dinh/5-cach-danh-thue-co-the-duoc-dung-de-siet-dau-co-bds-tai-viet-nam-ar106391
6.
The title of the next article is quite self-explanatory: "Policies that will change the real estate market in Vietnam 2021"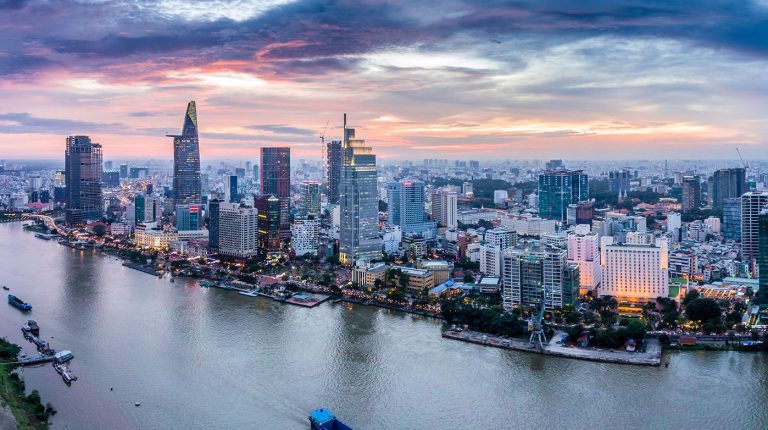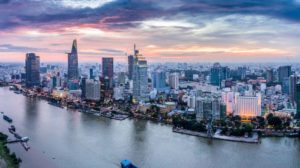 In 2021, many policies related to construction and the real estate business will affect the market. Specifically, the revised construction law, investment law, and plans for low-price housing developments. In addition, there are changes to financial, credit and tax policies to control liquidity risks such as gradually reducing the proportion of short-term capital for medium and long-term loans (Circular 22 / NHNN), risk control of corporate bond issuance: Decree 153/2020 / ND-CP, and adjustment of the land price bracket asymptotic to the market price: Decree 96/2019 / ND-CP. There are also decrees and circulars on support packages in the context of Covid-19, Amended Securities Law, allowing the establishment of Real Estate Investment Trust Fund (REIT), and Decision 316 of TTg (March 9, 2021) on the pilot Mobile Money service.
These policies will help reduce financial costs, increase operational efficiency and develop safe and sustainable conditions for capital inflows into the market under controlled conditions.
Our experience, highly regarded reputation, and strong legal knowledge keeps us at the forefront of the real estate industry. Thinking about buying a home or investment property? The CVR team is here to help!
Source:   https://batdongsan.com.vn/phan-tich-nhan-dinh/nhung-chinh-sach-se-lam-bien-dong-manh-thi-truong-bds-viet-nam-2021-ar106370
7.
In an article titled: "Prime Minister approves adjustment of the general master planning of Da Nang city to 2030, with a vision to 2045", the author, Thai Binh, informs us that on March 15, the Prime Minister issued Decision No. 359 / QD-TTg approving the adjustment of general master planning of Da Nang city with the goal of building Da Nang into one of the major socio-economic centers of the country and Southeast Asia.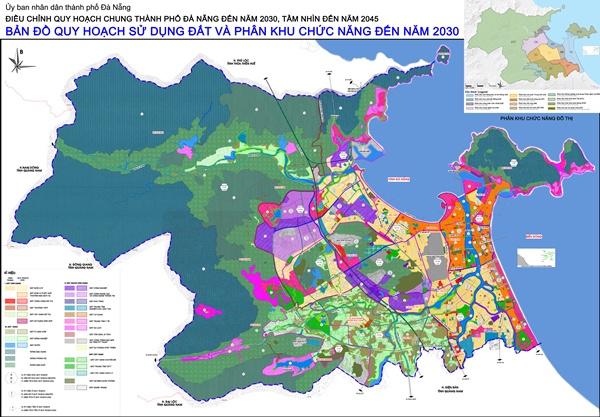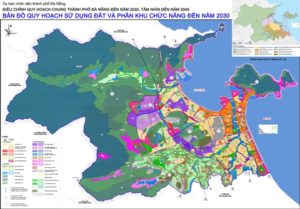 Da Nang will play a role as a hub for start-ups, innovation, tourism, commerce, finance, logistics, high-tech industries, information technology, and supporting industries; sport, education – training, and high-quality medicine. It is one of the Science and Technological centers of the country, as well as the center for regional and international events. At the same time, being an international seaport city it's in a position as the nucleus of the urban and economic growth of the Central/Central Highlands to become a smart, modern and ecological city.
As Da Nang continues to develop into a major economic center and international destination, CVR can help you find suitable real estate that fits your specific needs whether it's for a business or new home. Interested in learning about opportunities in Central Vietnam? Contact the CVR team today!
Source:   https://danang.gov.vn/web/guest/chi-tiet?id=42884&_c=100000150,3,9
8.
The last piece of news worth mentioning for the month is titled: "Da Nang government issues pink book for projects that provide proper paperwork."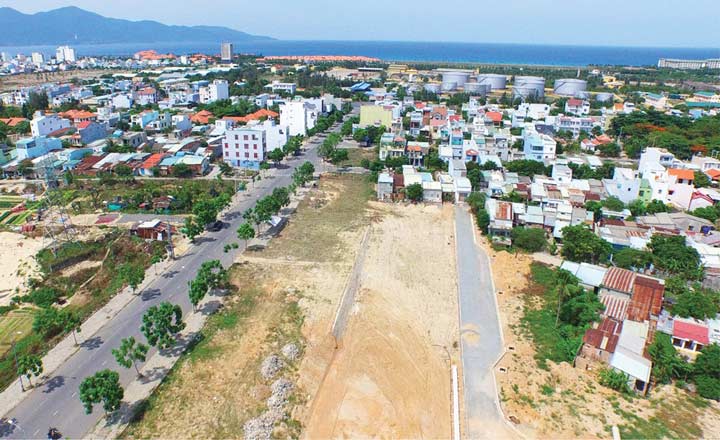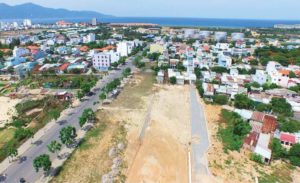 With many real estate projects having the proper legal documents as prescribed, the Department of Natural Resources and Environment of Da Nang assigned the City Land Registration Office to consider issuing pink books for these projects.
The Da Nang Department of Natural Resources and Environment said that the Hiyori Apartment project (Lot 2-A2 Vo Van Kiet, An Hai Dong ward, Son Tra district) had all the proper documents and pink books should be considered for 306 units. With an area of 2,077.6 square meters, The Hiyori project is being developed by Sun Frontier Danang Company Limited.
Three other projects that the Da Nang Department of Natural Resources and Environment are considering for pink books are Phuong Trang high-rise urban and commercial complex – Zone A (Phuong Trang Investment JSC); Riverside Hoa Quy – Dong No Urban Area (Dia Cau Joint Stock Company) and Bau Tram Lakeside Green Urban Area (Saigon Danang Investment Joint Stock Company).
As opportunities for buyers to access green and smart real estate are growing, developers need to proactively improve service quality, project design, and add more technological elements to attract more buyers to their projects. Interested in investing in Vietnam? We cooperate with local and international brands to offer our clients the best opportunities available. Contact our sales team for more information today!
Source:  https://batdongsan.com.vn/chinh-sach-quan-ly/nhieu-du-an-bat-dong-san-tai-da-nang-duoc-cap-so-hong-ar106446
As always, CVR is at your service and happy to provide help anyway we can!
Contact Us today