Each week we post a news flash with notable articles related to the real estate market in Vietnam. We asked our team to pick the top stories from the past month and we've tallied the results. Check out the headlines that made big news in our office below. Have any of the articles we've shared impacted you? Is there any important news we've missed? We'd love to hear from you!
We hope you and your loved ones are staying safe and healthy. The CVR team is here to answer your questions at any time. Whether buying, selling, renting, or opening a business, contact us to talk about your real estate needs today.
Your Friends at Central Vietnam Realty.
_________
Content
---
JANUARY 2023 CENTRAL VIETNAM REAL ESTATE NEWS SUMMARY
1. What is the bright spot for the Real Estate market in 2023?
The real estate market has had a year of sudden changes. Market observers believe that it will have to wait until the end of the second quarter of 2023 to see a clearer trend.
In general, in the past year, the issue of project legal delay was still one of the main factors affecting the decrease in supply in the whole market. Besides, the fact that the credit for real estate is still tightly controlled also makes many businesses find it difficult to implement new projects. As for other forms of capital mobilization, many businesses are also dealing with arising issues such as bonds, discount stocks, and profit commitments with investment funds…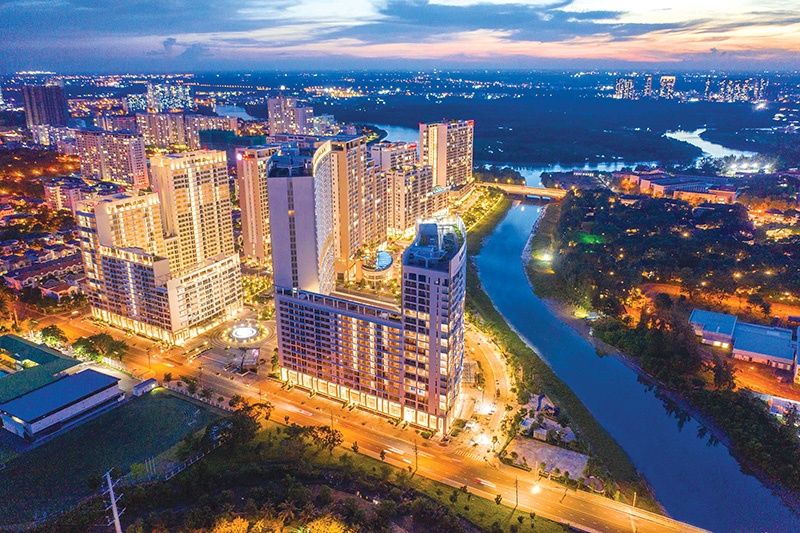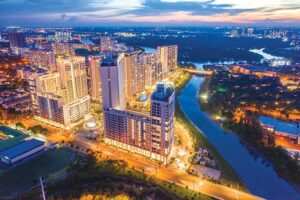 In addition, when the general financial market is having many problems, investors' confidence declines and affects buying demand and liquidity in the market. This also indirectly affects the ability of many investors to implement new projects.
It is forecasted that liquidity will decrease in the first 6 months of 2023, and the uptrend will slow down in the secondary market. Some projects will be subject to a downward adjustment.
In the short term, the primary market will not have much volatility, the price level will increase but the increasing amplitude may slow down. To increase sales, some developers will even consider a more competitive price compared to neighboring projects.
In the last six months of 2023, after the purification phase, the market will move to a new stage of more stable development. Supply is expected to increase again if banks' credit policies are expanded. The price level will tend to increase but the rate will decrease and tend to be stable in the long run. Market demand will gradually recover following the general recovery of the financial market.
In the long term, real estate prices will follow the trend of recovery and growth again. However, investors must quantify the ability to maintain financial safety until the market recovers. The current priority is financial safety in the medium to long term. Therefore, if you can't "go hard" for a long time, you should have the plan to remove it soon. Besides, investors should also assess the risk level of assets such as liquidity to ensure financial safety.
The management of the economy is one of the factors that make the market difficult. But the management is now more experienced than before, although it is still awkward, and inconsistent, but much more experienced than before. So investors should be confident about the future of the real estate market.
Source: https://cafeland.vn/tin-tuc/cua-sang-nao-cho-thi-truong-bat-dong-san-2023-116789.html 
2. Household registration book abolishment: Real estate buyers must keep this in mind in order to transfer the "red book" properly

 
From January 1, 2023, the household registration book has expired, according to the provisions of Article 38 of the Law on Residence 2020 (effective from July 1, 2021).
Thus, buyers and sellers will not need to bring the household registration book to present at the land notary office.
According to Decree No. 104/2022/ND-CP, the regulations on the submission and presentation of household registration books and paper temporary residence books are removed when carrying out administrative procedures related to land, tax, housing, and social housing. …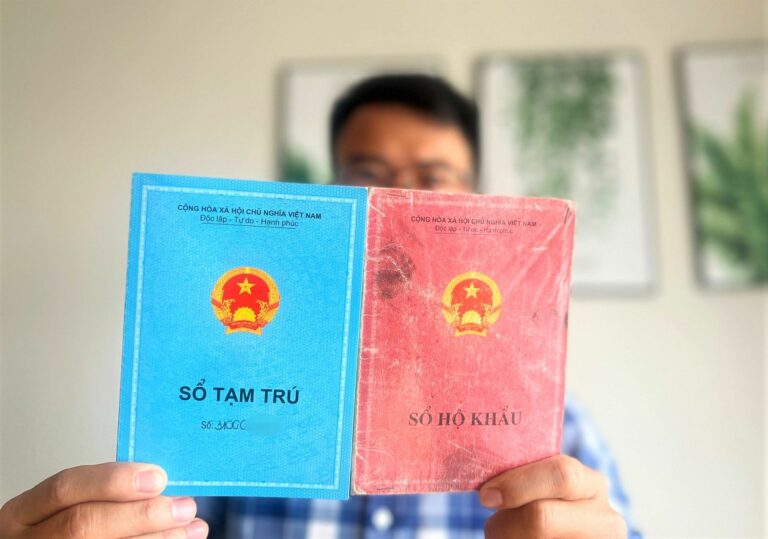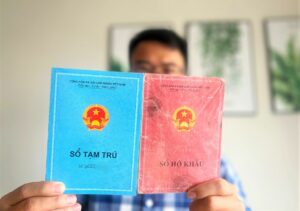 People only need to present one of the following documents: A citizen identification card, identity card, certificate of residence information, a notice of personal identification number, and citizen information in the establishment. National population data.
According to Decree 104/2022/ND-CP, the exploitation and use of information about citizens' residences in the National Population Database is done by one of four methods.
The first method is to look up and exploit personal information through the function of the information system for handling administrative procedures at ministerial and provincial levels, which has been connected to the National Population Database or through the portal. national public service.
The second method is to look up personal information through the citizen's electronic identity account displayed in the VelD application.
The third method is to use a reader device that has been connected online to the National Database of Population, including a QRCode reader or a chip reader on a chip-mounted citizen ID card.
The fourth method is other mining methods as prescribed by specialized laws.
Source:https://cafef.vn/bo-so-ho-khau-nguoi-mua-ban-nha-dat-can-nho-dieu-nay-de-tranh-khong-chuyen-nhuong-duoc-so-do-20230131142622543.chn
 

3. 13 prohibited acts related to land estates

 
In addition to the contents inheriting the 2013 Land Law, the draft Land Law (amended) has proposed to supplement prohibited acts, including Failure to prevent and handle violations of the land law to occur. serious consequences; gender discrimination in land management and use activities; using the Land Development Fund for improper purposes specified in Clause 9, Clause 12, Clause 13, Article 12 of the draft Law.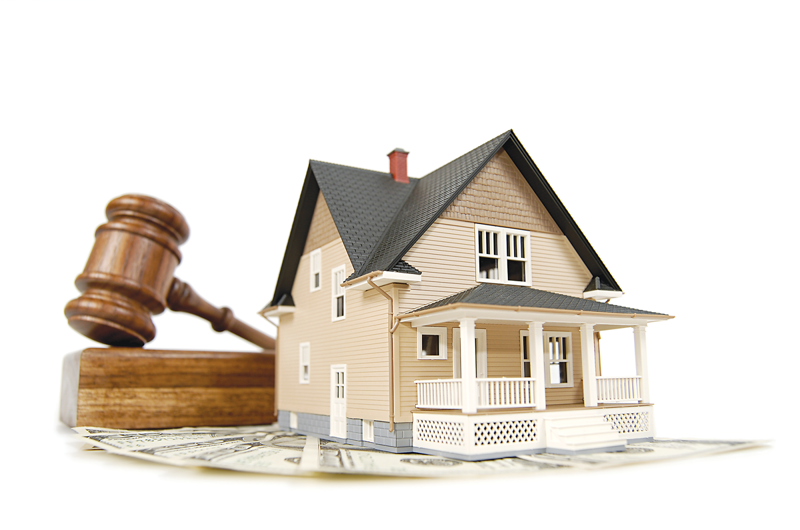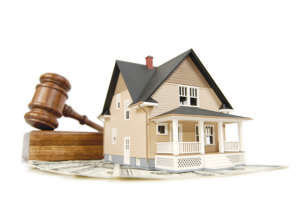 Specifically, according to the draft, prohibited acts on land are proposed as follows:
1- Encroachment, occupation, and destruction of the land.
2- Improperly implementing the announced master plans and plans on land use.
3- Do not put the land to use, use the land for improper purposes.
4- Failing to comply with the provisions of law when exercising the rights of land users.
5- Receiving the transfer of land use rights in contravention of the law.
6- Using land, performing transactions on land use rights without registering with competent state agencies.
7- Failing to perform or not fully performing financial obligations towards the State.
8- Violating regulations on land management and use.
9- Failing to prevent and handle violations of the land law so that serious consequences occur.
10- Failing to provide or provide inaccurate land information as prescribed by law.
Obstructing causes difficulties in the exercise of the rights of land users according to the provisions of law.
12- Gender discrimination in land management and use activities.
13- Using the Land Development Fund for improper purposes.
Source:https://cafef.vn/13-hanh-vi-bi-nghiem-cam-lien-quan-den-dat-dai-20230110090456551.chn
 

4. Rental prices of shopping malls in Ho Chi Minh City increased drastically
After a period of the sluggish retail market due to the lack of new supply, the official opening of Thiso Mall (Thu Duc City) at the end of 2022 has contributed about 33,000 m2 of floor space, bringing the total supply to the market. operating retail to 1,052 million square meters, according to statistics from Cushman & Wakefield.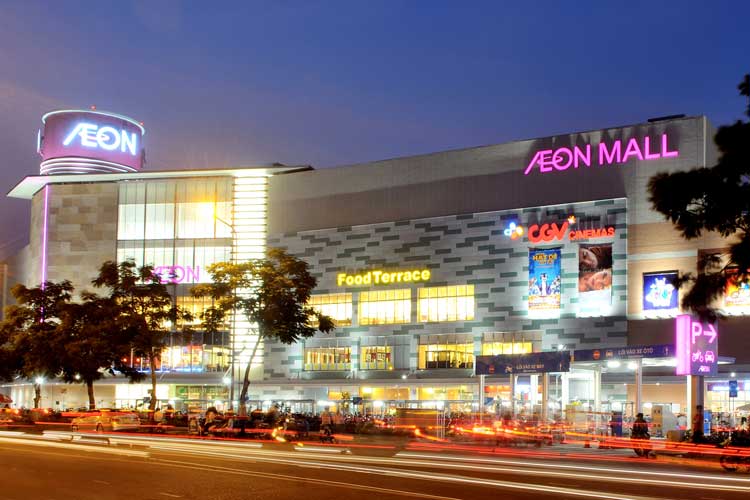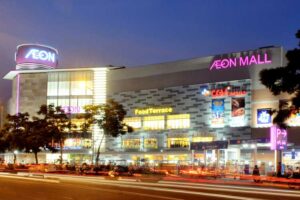 Immediately, big brands flocked here. Typically, the Uniqlo fashion brand with a store of about 1,700 m2 is in the final stage of preparation before opening for sale. Meanwhile, F&B chains such as Starbucks, Pizza 4P's, Paris Baguette as well as fashion brands Levi's, Valetino Creation, Adidas… welcome customers at a new store at Thiso Mall.
Brands are expanding, and the rental price is constantly increasing
At many other shopping centers in Ho Chi Minh City, brands are also accelerating to expand their coverage. Typically, as noted by JLL, a retail giant from Japan – Muji, after a new 1,200 m2 store opened in Crescent Mall (District 7) is now also hatching a plan to open a store of more than 2,000 m2 in Vincom Megamall Thao Dien (Thu Duc City).
The market also welcomes some new brands such as Lesilla and Nerdy at Vincom Dong Khoi (District 1), Tiffany & Co at Union Square (District 1), ADLV at Thiso Mall, Memo Paris at Diamond Plaza and Takashimaya (District 1), Beauty in the Pot at Diamond Plaza…
It is worth mentioning that in 2022, many shopping centers have planned and carried out renovation and restructuring, including Diamond Plaza, which has reopened since the end of December 2022 with many high-end and luxury brands, rich products such as Jo Malone, Chanel, Lilliput, %Arabica, Beauty in the Pot hotpot…
Rental prices this year may increase dramatically
This year, Cushman & Wakefield said that there are 4 projects expected to launch: Central Premium Plaza (District 8), Vincom Megamall Grand Park (Thu Duc City), Sunrise City Central (District 7) and Emart 2 (Go Vap), contributing more than 116,000 square meters of new retail space.
Working with many different tenants, Ms. Trang Do, Head of Retail Services at Colliers Vietnam, said that the general trend of businesses today is to prioritize product development on multiple business platforms.
However, the physical sales channel is still considered the best experience value in today's fiercely competitive retail market and helps the market grow well after the pandemic. Therefore, not only domestic investors but also foreign investors are actively looking for opportunities to expand their business activities in Vietnam.
According to the General Statistics Office of Vietnam, the total retail sales of consumer goods and services in 2022 increased by 19.8% compared to the previous year, estimated at nearly 5.7 million billion VND. In which, the total retail sales of goods is estimated at nearly 4.5 million billion VND, up 14.4% over the previous year.
Source:https://vietnaminsider.vn/rental-price-of-shopping-mall-in-ho-chi-minh-city-increase-dramatically/
5. HCMC townhouse and villa transactions fall to lowest in 5 years
In the fourth quarter of 2022, usually, the peak season for the property market, townhouse and villa purchases in HCMC fell to their lowest rate in five years.
They were down 70% from the third quarter and 48% year-on-year.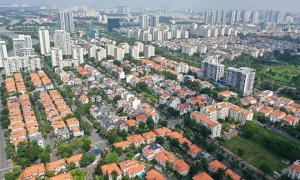 The housing market report of real estate consultancy Savills Vietnam said the primary supply of townhouses and villas last year was more than 1,600 units, half of them priced at over VND30 billion (US$1.27 million).
As recently as in 2018 they accounted for only 7%.
But with the high-priced segment dominating supply and affordable properties being in short supply, and the tight credit policy acting as a dampener for developers and investors, liquidity dropped sharply, Savills explained.
The CEO of a company that distributes townhouses confirmed this.
Townhouses and villas in HCMC and the neighboring province of Dong Nai dominated supply with prices ranging from tens of billions to hundreds of billions of dong.
In the third and fourth quarters, with demand slumping, many sellers in the two places offered discounts of 20-50%, but still found few buyers.
Source:https://e.vnexpress.net/news/business/property/hcmc-townhouse-villa-transactions-fall-to-lowest-in-5-years-4562798.html
As always, CVR is at your service and happy to provide help anyways we can!

 

Contact Us today to find the real estate investment in Da Nang which is right for You