We're Proud to Announce our New Partnership with OneDay Vietnam!
CVR is proud to cooperate and celebrate with our friends and business partners at OneDay Vietnam. Expanding on CVR's existing cooperation with OneDay Hong Kong, introducing Vietnamese investment opportunities to Hong Kong citizens, to now collaborating onshore here in Vietnam to promote investment opportunities domestically. 
A good tool for any investor looking for residential or commercial properties in both HK and Vietnam, CVR would encourage checking out this quickly growing real estate portal in Asia! 
OneDay Hong Kong Official Website: www.oneday.com.hk
OneDay Vietnam Official Website: www.oneday.com.vn
CVR is also happy to support the founders of OneDay for their expansion into Vietnam over the last few years with on-the-ground office and property rentals and acquisitions.

About OneDay
Founded in 2018, OneDay is a robust, scalable, cloud-based property search engine providing a one-stop cross-regional platform for real estate transactions. OneDay aims to provide the latest news on various types of properties in different regions, offer a broader listing platform for real estate agents and owners, and aid the public to find properties around the world for investment or rental purposes with high efficiency.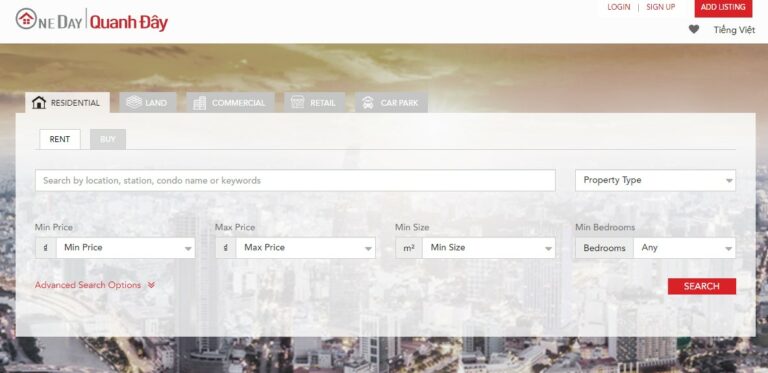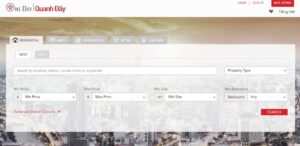 OneDay offers both domestically and internationally located residential, commercial, and industrial building units, shops, land, and parking spaces for lease or sale as a one-stop cross-regional real estate online transaction platform. With the help of a rapid and adaptable platform, OneDay gives users access to 70+ search criteria and lightning-fast location-based proximity search capabilities like nearby pharmacies, stores, and schools.
With the ease of a single mobile app in hand, anyone may quickly and easily identify real estate options in both Hong Kong and Vietnam for investment or self-use. Additionally, this offers the path for foreign real estate agents and owners to broaden their clientele via a more comprehensive and effective listing platform.
Making an international relocation easy with OneDay!
Moving abroad and finding a suitable foreign residence can be both challenging and stressful. Other websites that offer overseas properties fail to meet the residential needs of the public since they only cater to those looking to buy or sell. But OneDay is helping make relocating much easier since it caters to users looking to buy, sell, as well as rent, and lease.
This offering helps satisfy every demand for overseas property, which is important, especially during the recent waves of emigration. With super-fast built-in GPS capabilities and helpful location-based proximity search features that are all natively integrated into the app, users can search for real estate in any area and see nearby hospitals, supermarkets, schools, and other amenities including the distance those amenities are from the property they are looking at. With 70+ search & filter settings, OneDay users can save time and money when searching for their ideal place.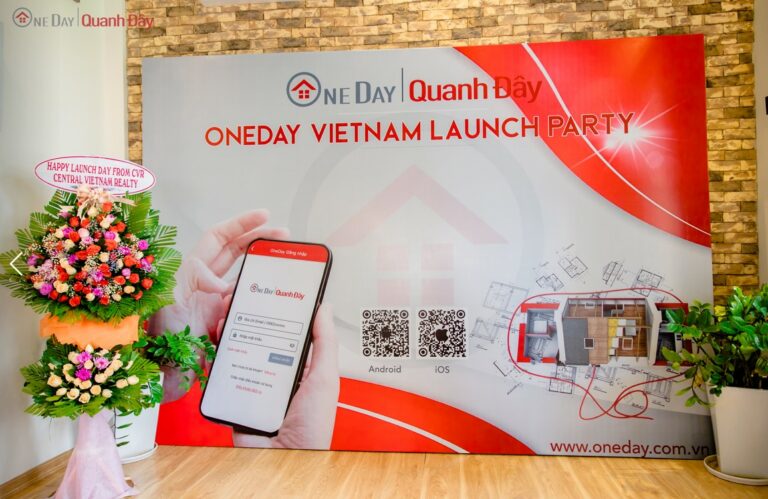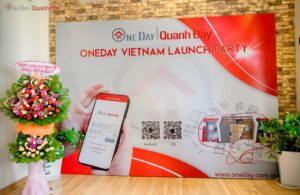 Whether you are an investor, owner, or lessee, CVR encourages checking out the new, tech-savvy OneDay Vietnam for your next real estate transaction!