2022 – THAT'S A WRAP!
It was another big year for Central Vietnam Realty! From an office renovation, welcoming new members to our team, to some company's record-breaking deals – we won't be stopping any time soon.
2022 has been a rollercoaster of a year, a lot would say it's been a difficult year but we all seem to be coming out of it. We can all find reasons to be graceful despite the difficulties.
And as we draw 2022 to a close,  we'd like to look back on some of the accomplishments we made this year while also looking forward to continuing to provide the finest services we can.
We want to say a massive thank you to all of our clients and partners for an incredible year.
Together, we've accomplished so much—take a quick glance at some of the highlights we've listed below and see for yourself!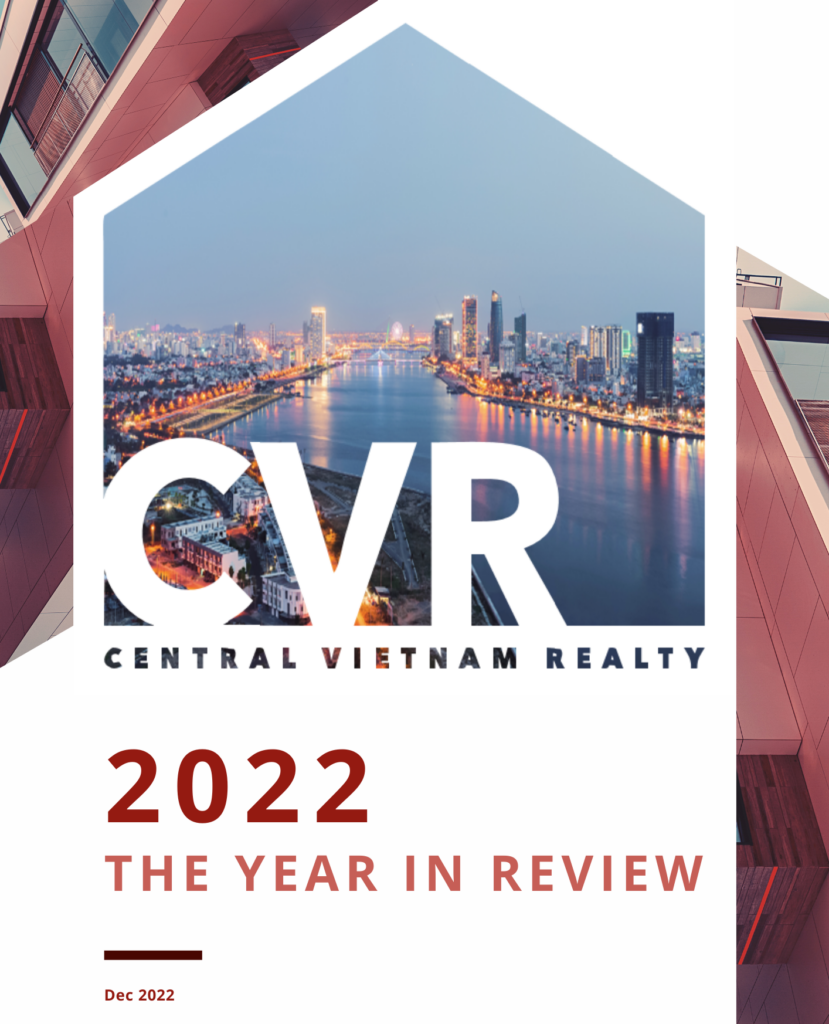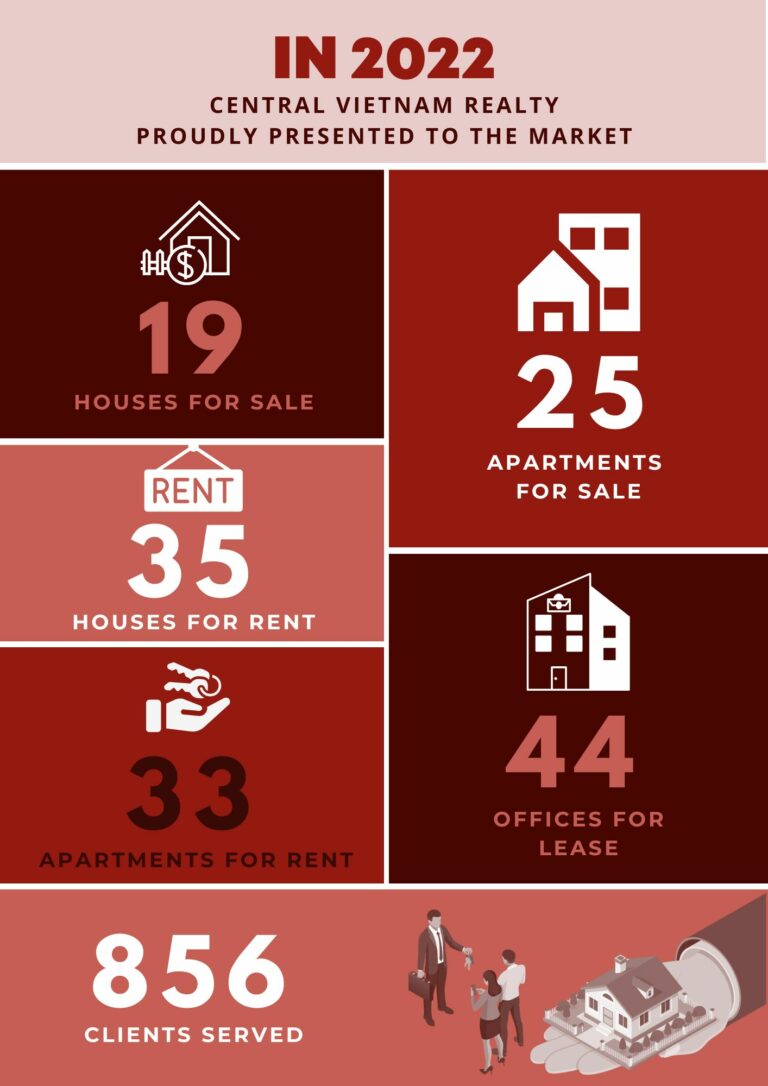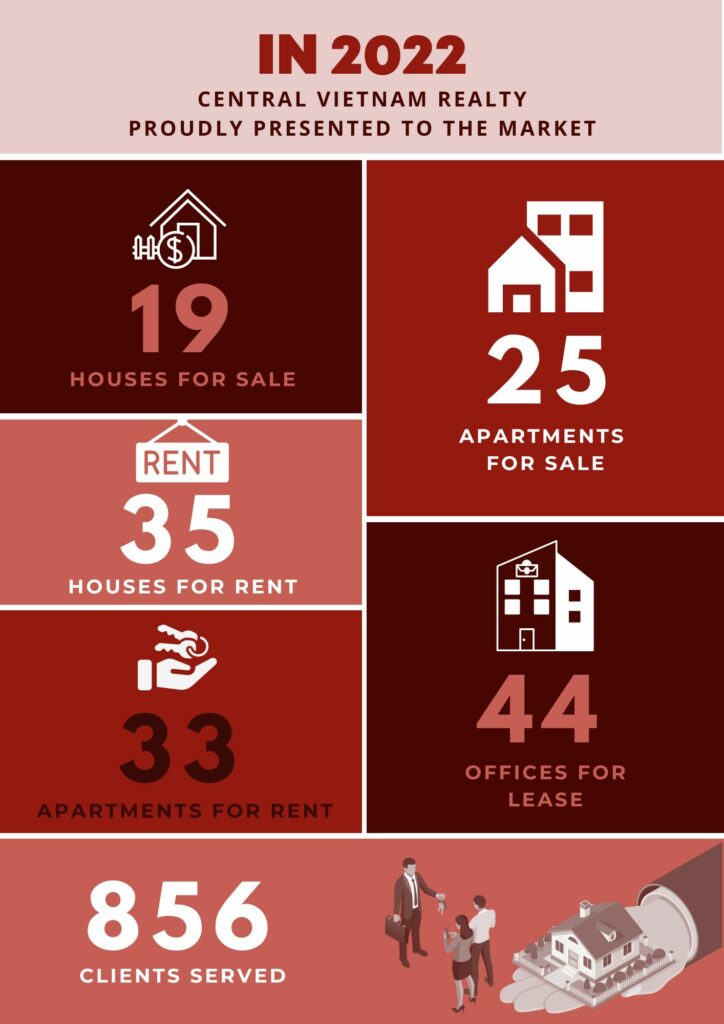 As always, CVR is at your service and happy to provide help anyways we can!

 

Contact Us today to find the real estate investment in Da Nang which is right for You