Following the success of several condotels in the past few years, the Da Nang real estate market is still focused on providing high-quality, 5-star condotel projects and apartments to satiate the ever-growing tourist market in Central Vietnam. 
Recent positive news from the Vietnamese government also adds certainty and security while investing in the condotel market. The Vietnamese government has provided instructions for condotels owners to receive ownership certificates (pink books). A long-awaited day for all condotel investors in Vietnam is looking to be coming sooner than expected here in 2021. 
As in any real estate market, it is important to closely look at the price point and strategic location when choosing an investment opportunity. Central Vietnam Realty would also recommend considering a few essential aspects when considering the Vietnam condotel market such as management's branding & track record, and usability. 
One of the most important factors in choosing a condotel project with a management brand you can trust. Often international hospitality management companies bring increased quality of service and design while having the knowledge and experience to implement and execute successful business strategies, in the long run, providing the best return and experience for investors. 
Another important aspect is the flexibility of the use of the condotel unit. Condotels are generally favored by investors as their double function as condominium apartments and hotel rooms, removing the management responsibilities from the investment with strong returns while providing a holiday home to be used every year. 
Currently, a few of Da Nang's most attractive condotels are allowing investors to opt-out of the rental program and live in or manage their unit 100% of the year. In another means of allowing maximum flexibility for investors, these condotel developers are also shortening their rental programs to give owners more flexibility and options of unit use down the road. 
With expected sales launches coming Q2-Q3/2020, CVR would like to highlight a few of the standout leaders in the condotel market as of May 2021: 
No 1. Shantira Beach Resort and Villas 
Shantira Beach Resort features 70 villas, each privileged with an ocean view and private pools, and two condotel buildings.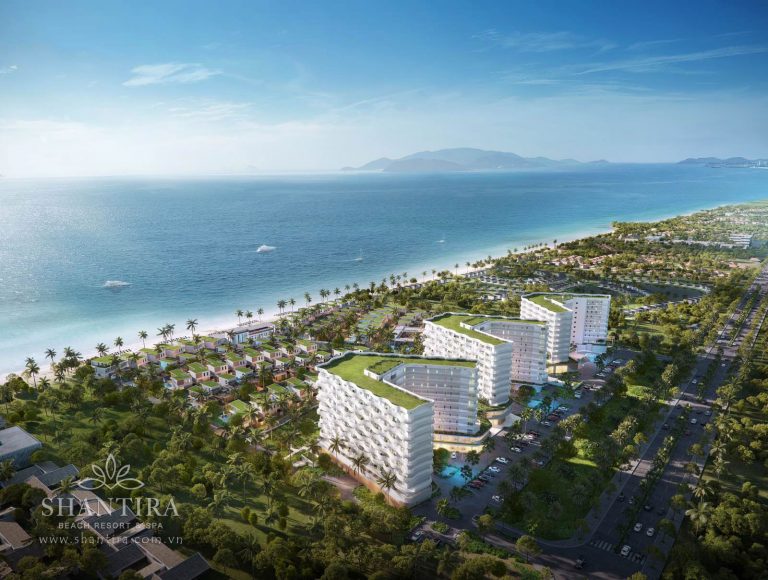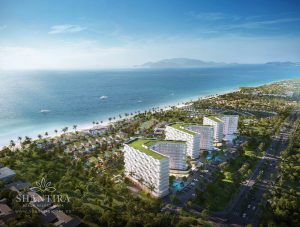 The condotel towers offer 300 condo units for sale: 116 studio units; 212 one-bedroom units; 74 two-bedroom units; 28 three-bedroom units 
Units in the first phase of sales are starting at under USD1900 per square meter or a total of approximately USD60,000 per unit with discounts! 
3D walks throughs of studio and 3-bedroom units available here!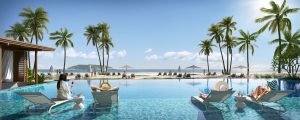 As of March 2021, the developer has sold nearly 80% of condos in Tower A with villa showrooms expected in April 2021 for the villa sales launch. 
SHANTIRA HOI AN BEACHFRONT 2 BEDROOM APARTMENTS FOR SALE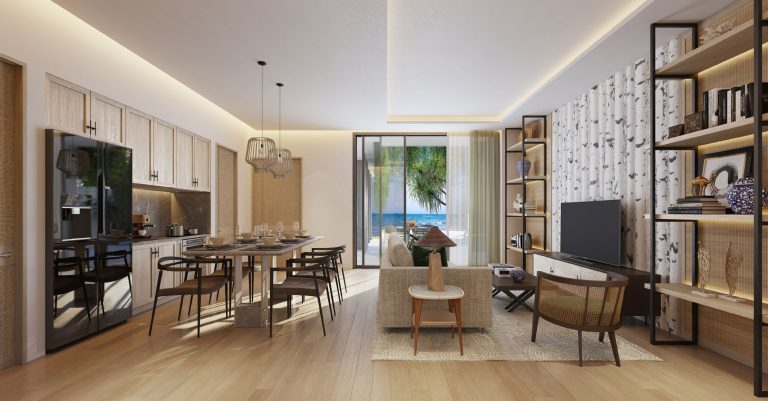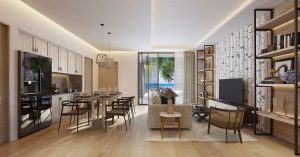 No 2. Aria Da Nang 
Aria Da Nang Resort and Villas is a 5-star resort & apartment project by Hanoi Non Nuoc Tourism Investment Joint Stock Company in cooperation with Danh Khoi Real Estate Joint Stock Company – NetLand. 
Aria Da Nang project with beachfront hotel apartments and resort villas for sale is planned to be built into an activity and entertainment area, including lush gardens, scenic lakes, and a 5-star standard resort with full amenities. 
With the position located Non Nuoc Beach on Truong Sa Street, Hoa Hai Ward, Ngu Hanh Son District, Da Nang. Only 20 minutes from Da Nang's International Airport and minutes from Da Nang's famous Marble Mountains, Aria Da Nang guarantees a beautiful, private beachfront getaway for all eager investors and travelers! 
Aria Da Nang is now accepting 50 million VND (approx. USD $2,200) booking deposits to be the first to secure a unit at the sales launch event expected at the end of May 2021.  
ARIA DA NANG BEACHFRONT APARTMENTS FOR SALE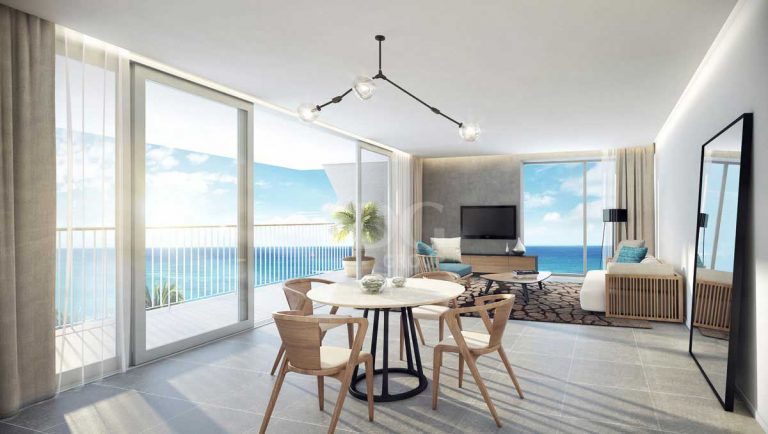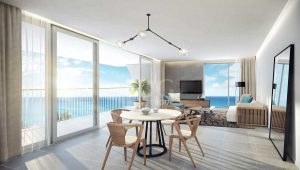 As always, CVR is at your service and happy to provide alternatives given your individual investment preferences. 
Contact Us today to find the real estate investment in Da Nang which is right for You!