Each week we post a news flash with notable articles related to the real estate market in Vietnam. We asked our team to pick the top stories from the past month and we've tallied the results. Check out the headlines that made big news in our office below. Have any of the articles we've shared impacted you? Is there any important news we've missed? We'd love to hear from you!
We hope you and your loved ones are staying safe and healthy. The CVR team is here to answer your questions any time. Whether buying, selling, renting or opening a business, contact us to talk about your real estate needs today.
Your Friends at Central Vietnam Realty
---
The Top Real Estate News This Month
1.
In an article titled: "Is investing in Da Nang real estate now the right step?", the author, Ha Vy, informs us that according to experts, Da Nang tourism real estate hasn't brought many positive signals due to the pandemic and policy barriers. While there isn't immediate attraction for investment, this is a segment with many opportunities and potential for development in the long term.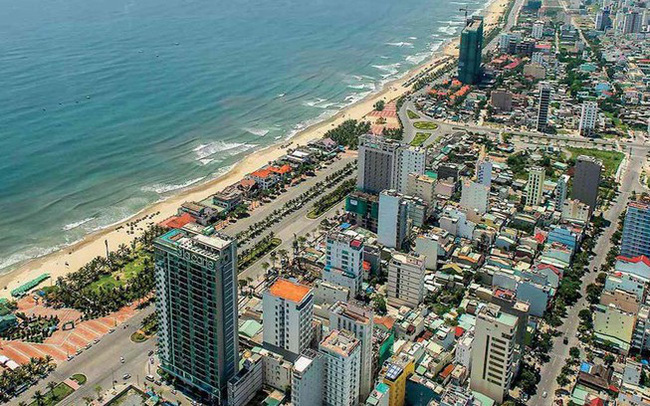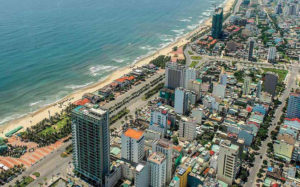 According to a representative from Colliers Vietnam, the potential for Da Nang tourism real estate is huge due to the favorable nature of the city. In fact, My Khe beach is highly appreciated by the world media. In addition, tourism has always been considered a key industry of the city, so there are many projects with the aim of improving infrastructure to support it.
Along with Ho Chi Minh City and Hanoi, Da Nang is oriented to become a special destination city. In fact, land prices in Ho Chi Minh City, Hanoi and the surrounding areas of these two cities have not shown signs of cooling down. Therefore, in the long term, resort real estate in Da Nang is considered a profitable investment channel.
Interested in learning about investing in Central Vietnam? With a decade of experience, we're your number one resource for residential and commercial real estate opportunities in and around Da Nang. Contact the CVR team today!
Source:   https://m.cafef.vn/luc-nay-dau-tu-vao-bat-dong-san-da-nang-la-buoc-di-dung-dan-20210328161435487.chn
2.
The second piece of news is titled: "Rental prices of industrial property in Vietnam continue to rise"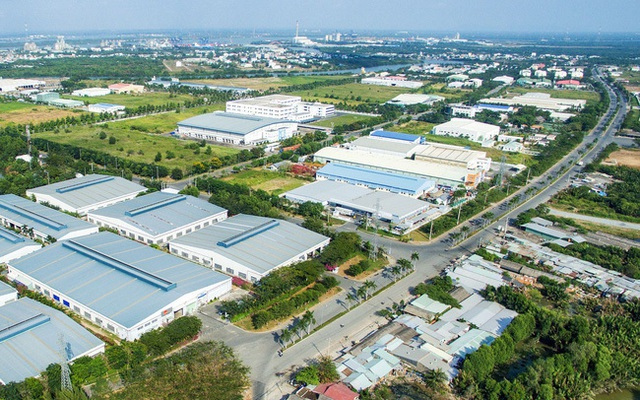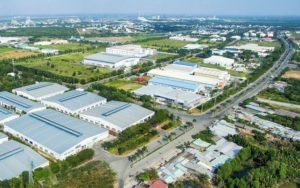 Demand for land, factories and warehouses surged and high occupancy rates in key industrial zones in the North and the South may cause concerns for some multinational corporations looking for locations near Hanoi and Ho Chi Minh City.
Rising prices remain a concern for low-value and low-margin manufacturing sectors such as textiles and furniture. Current foreign exchange rates remain acceptable for high-value multinational manufacturers operating in the tech sector, high-tech support, and automated machinery.
This situation may draw the attention of investors to Central Vietnam and bring more opportunities to develop the real estate market of local provinces.
At CVR we offer our clients the best in commercial real estate sales and leasing in the Central Vietnam marketplace. We have assisted a wide range of businesses, from IT companies, to Industrial warehouses. Thinking about moving your current business or opening a new business in Da Nang or the surrounding area? We can help!
Source:   https://dantri.com.vn/bat-dong-san/gia-thue-bat-dong-san-cong-nghiep-viet-nam-tiep-tuc-tang-dai-bang-e-ngai-20210401102707642.htm
3.
The next article we find interesting is titled " Forbes: What does the current real estate market's incredible growth show about Vietnam's economy?"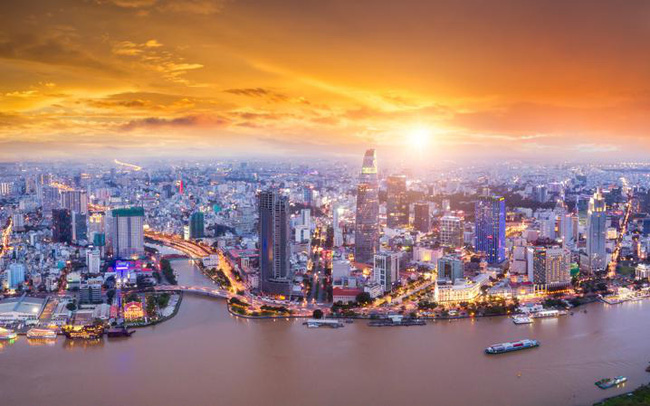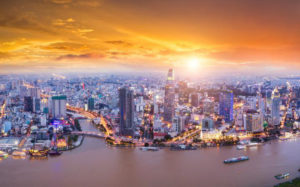 The list of Vietnam's miracles in the past year is remarkable in the context of the current economic and health situation in the world facing many difficulties.
Industrial real estate: In recent years, companies like Nike, Adidas and Samsung have moved out of China and invested in Vietnam to diversify supply chains, due to the growing cost of Chinese production and the trade war with the US.
Residential: The Vietnamese residential housing market has also experienced unprecedented growth in recent years. Vietnamese people have seen the benefit of years of increased investment and economy growth and today have more investment options in the real estate market, so the demand for apartments has exceeded the supply, with many new projects are sold out right after the sale.
Office: Around the world, the office market has been hit hard as employees move to the work from home models and companies continue to implement flexible work models. According to Cushman & Wakefield, despite these global trends, Vietnam's economic growth has driven office rents in Ho Chi Minh City to increase 1.7% in 2020.
Resort Hotel: Like the rest of the world, the year 2020 has devastated Vietnam's resort real estate market, with occupancy hovering around 20-30% for most of the year. While the recovery is expected to be relatively slow, the outlook remains strong as Vietnam's domestic tourism is set to increase in the coming months and global tourism is on the verge of booming once travel restrictions are eased.
The country's real estate market has shown its resilience during the pandemic, "wrote Forbes." In particular, the highlight of the local real estate market is industrial parks nationwide have benefited greatly from the production boom.
Vietnam is expected to be a favorable destination for investment in the future. Vietnam's real estate market is ready to welcome investors in the future.
With the current market situation, finding a great realtor is key to finding the right investment opportunity. All of these points are strong signs of the growth of the real estate market in Vietnam and give a good outlook for capital appreciation for investments in the long run.  Interested in investing in Vietnam?  Contact the CVR team for more details on available properties today!
Source:     https://cafef.vn/forbes-su-tang-truong-khong-tuong-cua-thi-truong-bat-dong-san-hien-nay-cho-thay-dieu-gi-ve-kinh-te-viet-nam-20210406112833946.chn
4.
The title of the next article is quite self-explanatory: "Bringing money to pour into the suburbs to "hunt" the land and waiting for the price to rise."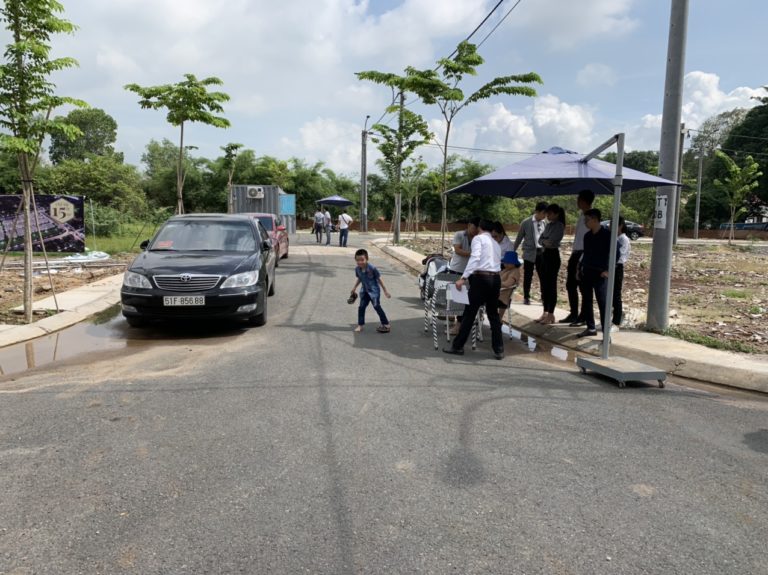 The land fever happened all over the country, leading to many new investors jumping into this market with the hope of making a profit from real estate.
After Tet holiday, in many localities, the situation of real estate transactions is heating like a pot of boiling water. In many areas, the number of people flocking to search for land has increased 2-3 times only in 1-2 months while people focus most of their funds, including withdraw bank savings  o invest in land.
The land fever from North to South poses a lot of risk concerns when cash flows are pouring into real estate, after the second half of 2020. Since the beginning of the year many amateur investors have entered the market If the majority of people who invest for a long time keep the mentality of embracing land for long term, not surfing, then new investors tend to prefer short-term surfing instead of burying long-term capital.
Many investors who like to quickly join into real estate waves, after buying in less than 6 months, would like to sell for 20-30% profit.
As the market begins to pick back up, now is the time to restructure and develop the real estate sector to promote higher quality businesses, processes, and professionals. Our experience, highly regarded reputation, and strong legal knowledge keeps us at the forefront of the real estate industry. Considering investing in Vietnam? Contact our team of expert agents today!
Source:    https://batdongsan.com.vn/tin-thi-truong/om-tien-do-ve-vung-ven-san-dat-cho-gia-len-ar106525
5.
In an article titled "Da Nang: Foreigners are entitled to own properties in 17 projects", the author, Q. Luat, informs us that on April 13, the Da Nang City Department of Construction said that based on the Housing Law 2014, Decree No. 99/2015 / ND-CP detailing and guiding the implementation of the articles of the Housing Law and the guiding opinions of the City People's Committee in Official Dispatch No. 27 / UBND-SXD dated 22-01-2019, the following list of commercial housing projects allow organizations and individuals in addition to home ownership (Phase 1):
Blooming Tower Danang Project.
The project of Golden Square commercial, service, hotel.
Quang Nguyen Commercial Apartment Project.
P.A Tower Hotel and Apartment Complex Project
Apartment project No. 38 Nguyen Chi Thanh (Lapaz Tower)
Apartment project No. 06 Nguyen Du (DanangPlaza).
HAGL Lakeview Apartment Project.
Thuy Tu Urban Area Project
Monarchy Resort Complex Project
Harmony Tower Apartment Project
The Summit Apartment Project
An Vien Residential Area Project
Hoa Binh Da Nang Green Complex Project
Tower Garden Apartments Project
The Azura Apartments Project
Danang Real Estate and Marina Project
The project of FPT Danang Technology Urban Area
Commercial housing projects that do not allow foreign organizations and individuals to own houses in Da Nang City:
Apartment F-Home
Danang Diamond Tower (Marriott hotel, serviced apartment complex and housing for sale)
Indochina Riverside Tower
In addition, the Department of Construction of Da Nang City noted that foreign organizations and individuals are not allowed to own houses in commercial housing projects that are not in the list of projects that allow organizations and individuals.
CVR believes this is a good signal for development in the real estate sector in particular and in socio-economic development in Vietnam in general. There are great opportunities available and CVR is here to help find the one that's right for you. Contact our team of experts today!
Source:   https://nld.com.vn/thoi-su/da-nang-nguoi-nuoc-ngoai-duoc-quyen-so-huu-nha-o-tai-17-du-an-20210413113909395.htm?
6.
Another article we found informative is titled: "Da Nang's economy gradually prospered"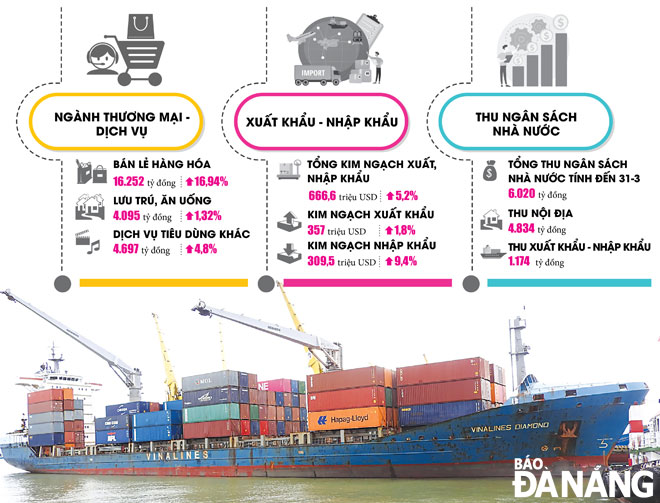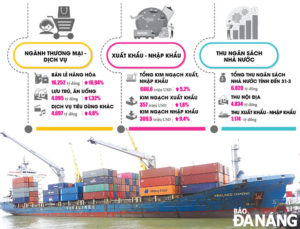 Implementing the theme "The year of restoring growth and promoting economic development", the City Party Committee and City People's Committee focused on the implementation of many flexible solutions to regain the momentum of economic growth across groups and fields in the first quarter of 2021.
Export increased, tourism and service showed signs of recovery: Da Nang's economy in the first quarter of 2021 had a lot of prosperity, creating momentum for recovery and growth in the following quarters. Notably, there were increased import-export activities, and many new investment projects in the city. In the service sector, tourism and passenger transportation are still facing many difficulties, but freight transportation has had many positive changes, estimated to increase 14.4% over the same period last year.
Deploying many new solutions:  
To prepare for investment in the coming time, Da Nang has been focusing on settling problems related to land and finance. Da Nang is also focusing on building infrastructure, creating a clean land fund, and attracting investors in three main pillars: tourism, high-tech industry and marine economy.
Due to the influence of Covid-19, many enterprises are operating in moderation or have stopped production, while still paying the land rent periodically, so the city's land price reduction policy has met aspirations of businesses.
However, the city's economic recovery has been uneven. Some sectors and trades continue to be affected by Covid-19 as many service sectors have not yet invested in post-pandemic operations.
This is good news for investors who have a plan to come to Da Nang. The situation is getting better and Da Nang will regain economic growth momentum across sectors. At CVR we understand that as our lives change due to circumstances beyond our control, so does the way we do business. Our experience, highly regarded reputation, and strong legal knowledge keeps us at the forefront of the real estate industry. We are on a mission to improve the real estate process with each transaction and look forward to guiding you through your next purchase or sale!
Source:   https://baodanang.vn/channel/5404/202104/kinh-te-da-nang-dan-khoi-sac-3879439/
7.
In an article titled "Report on the Real Estate market in Q1/2021", the author highlights that the general development of the economy throughout the country is resulting in an increase in real estate transactions.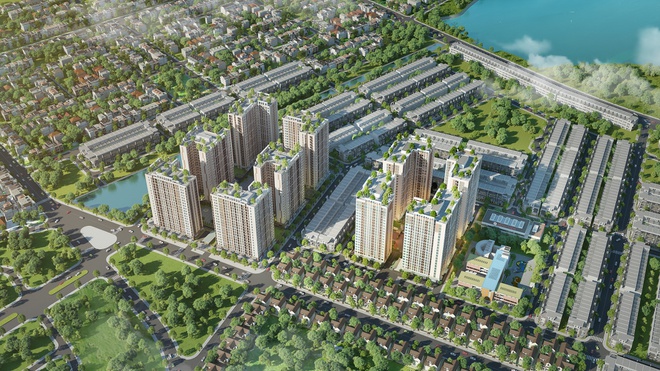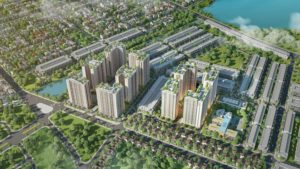 In Da Nang, interest grew in Q1 / 2021 as the market received a lot of good news about Da Nang's city planning as well as information about upcoming infrastructure projects. In particular, interest in Da Nang increased 32% and asking price increased 7%. Hue city interest also increased by 45% and the average asking price for land plots increased by 19%. In Tam Ky City, Quang Nam, interest rates increased by 39% and average asking prices increased by 30%.
The increase in interest and transactions is a good sign of a healthy real estate market.
At CVR we offer our clients the best in residential and commercial real estate sales and leasing in the Central Vietnam marketplace. We have assisted a wide range of businesses, from restaurants and boutiques, to IT companies and more. Thinking about moving your current business or opening a new business in Da Nang or the surrounding area? We can help!
Source:     https://batdongsan.com.vn/interaktivestory/bao-cao-thi-truong-bat-dong-san-quy-1-2021/
8.
The last piece of news worth mentioning for the month is titled: "Real estate wave at the beginning of the year: Land prices near industrial zones increased by 50-70%"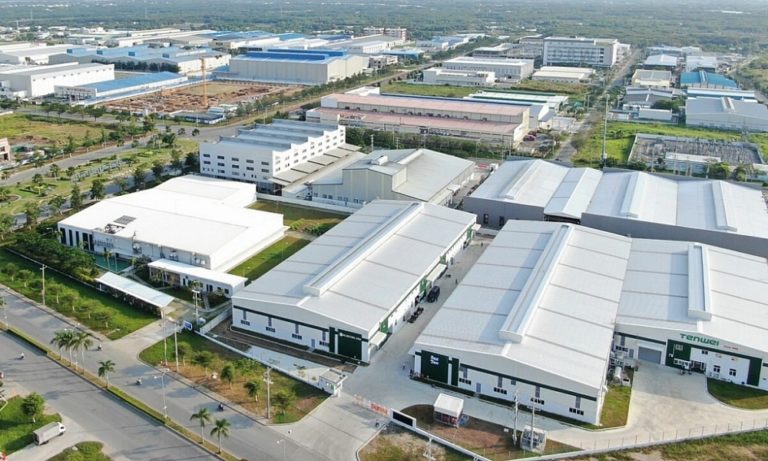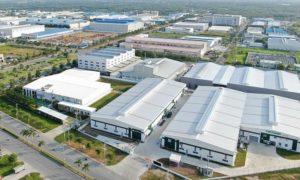 The real estate wave at the beginning of the year made many real estate markets boiling hot. The Da Nang real estate market concentrates mainly on land plots in the Northwest – Lien Chieu, Hoa Xuan – Cam Le, the East – Son Tra and South Da Nang.
Northwest – Lien Chieu subdivision: The subdivision land is well planned, and the infrastructure is quite synchronous, but the occupancy rate is slow, and the location is quite far from the center compared to the rest, so the price level is lower than other subdivisions.
Southern Da Nang subdivision: The project's occupancy rate is low and due to the development along the existing tourist areas, the price increases very high, but it is also easy to create the phenomenon of "bursting bubbles". Due to poor planning and lack of proper management, this area is the origin of the legal crisis in the Da Nang market.
The East – Son Tra subdivision: This is the most beautiful and most valuable location in Da Nang. The speed of urbanization, development, and occupancy is fast. Currently, the price level is stabilizing, and the fluctuation is relatively small making it a safe space for investors to put money.
Hoa Xuan – Cam Le subdivision: It can be said that this is a pioneering and leading market for the area of Da Nang – Quang Nam. The typical product here is subdivision land in large quantities. Complete synchronous and well-articulated infrastructure. Nice location near the city center plus the price is quite appropriate, so the speed of occupancy and price development is rapid.
Currently in Da Nang, the South sector has a high growth rate in terms of prices. This is good news for investors who want to know about the market situation in Da Nang. 
Interested in investing in Vietnam?  Looking for a new home for yourself or your family? Contact CVR for more information on available opportunities. Contact the CVR team today!
Source:   https://batdongsan.com.vn/tin-thi-truong/gia-dat-nen-ven-khu-cong-nghiep-tang-50-70-ar106675
As always, CVR is at your service and happy to provide help anyway we can!
Contact Us today