Week 50/2020 – Central Vietnam Real Estate News Summary
In this weekly or sometimes bi-weekly news flash – CVR: Central Vietnam Realty will provide a choice of articles from mainly Vietnamese media sources related to real estate market in Vietnam.
We will be focusing on issues related to Da Nang and Hoi An, while also looking at national news and their possible impact for Central Vietnam's property market.
You will find a summary, link to the source as well as CVR's take on the article.
We believe that local knowledge is the key to making the best possible decision and that's what we offer to all our clients.
"CVR: Western Management – Local Knowledge"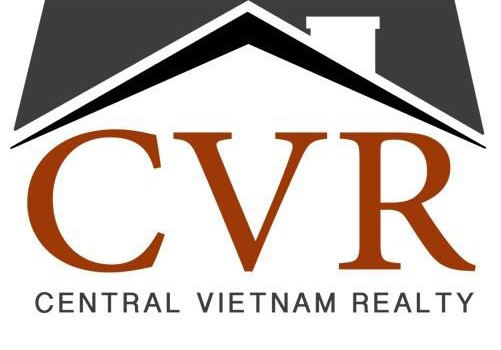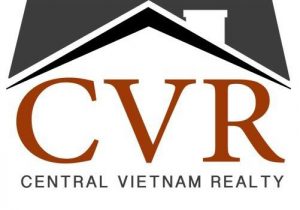 1.
In an article titled "Resort real estate on the rebound in 2021", the author points out that the market's challenges over the past year will cause investors to be more cautious in their options. In particular, the factors of location, clear legal status, high profitability and reputation of the investor are the top priority.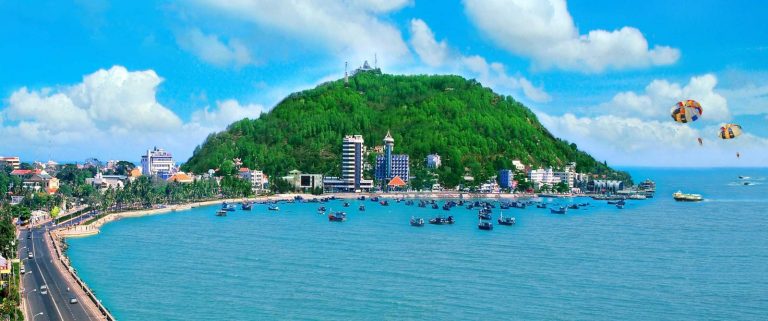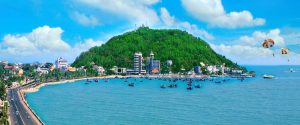 1) Real estate on the rebound:
In recent surveys and conferences, many experts share that the Covid-19 pandemic has caused many difficulties for the real estate market. However, with the positive signal of vaccines and good Covid-19 control policies, the real estate sector in particular and economy in general has started to warm up and will heat up again by 2021.
To confirm this, Mr. Nguyen Van Dinh, Deputy General Secretary of the Vietnam Real Estate Association acknowledged that although Vietnam has experienced a large decline in international visitors, this is still an opportunity for investors because we have great potential for tourism, especially marine tourism. With over 20 million international visitors to Vietnam each year with an average vacation time of 5-7 days per vacation, and 85 domestic visitors with an average vacation time of 3 to 4 days, Vietnam tourism will need more investment projects in the form of complexes integrating tourism, entertainment, relaxation, and shopping. Opportunities for tourism real estate, especially resort real estate in 2021, remain numerous.
2) Choose the right investment product
Considering the positive changes in the market, investors need to choose the right products. Resort and tourism real estate is a long-term business rather than short-term investment and investors will be more cautious when looking for projects with reputable investors, diversified development models, strong legal status and good management and operation systems.
Considering investing in Vietnam? Our approach is to understand your specific investment objectives, risk tolerance, and target locations. Whether you are looking for your first rental property, buying and selling properties, or building value through long-term hold, CVR can help you maximize your investment goals. 
Source: http://thanhnienviet.vn/2020/12/08/bat-dong-san-nghi-duong-2021-dau-se-la-vung-dat-hua
 
2.
The title of the next article is quite self-explanatory: "The trend of cash flow into the office segment of foreign investors"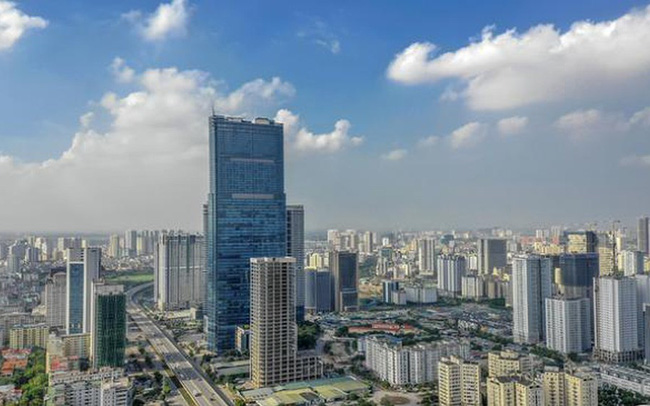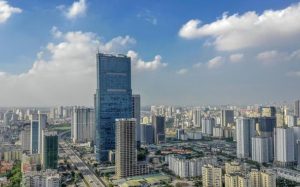 The office market in Vietnam is a market that belongs to homeowners / investors. High demand and limited vacant space are the driving force for landlords / developers to continuously increase office rents over the years.
There are core factors that cause foreign investors to choose the office sector as one of the most important segments for investing in Vietnam's real estate market.
First, FDI inflows into Vietnam increased proportionally with the need to find offices for FDI enterprises. Foreign investors develop office buildings according to international standards, meeting the requirements of foreign tenants. Compared to the hotel or residential segment, the office market brings a steady cash flow to developers / landlords as a lease usually lasts from 3 to 5 years.
Second, in financial terms, the profit from office buildings is also an attractive factor for investors.
More and more office space is available in apartment blocks. Significant future supply could cause the average occupancy to decrease over the next two years. In the long run, office developers will need to raise standards of health, safety and how it operates. Dynamism in project management and efficiency in green design will be two easy success factors.
The opportunity for business in Da Nang is huge and growing! CVR offers our clients the best in commercial real estate sales and leasing in the Central Vietnam marketplace. Over the years, we have assisted a wide range of businesses, from restaurants and boutiques, to IT companies and more. Are you looking for office space or the right property for your business? Contact our team of trusted professionals today!
Source:  http://cafef.vn/xu-huong-dich-chuyen-dong-tien-vao-phan-khuc-van-phong-cua-cac-nha-dau-tu-ngoai-20201209085224951.chn
 
3.
An interesting article by Thu Thu is titled: "Leader of Batdongsan.com.vn forecasts the real estate market in 2021"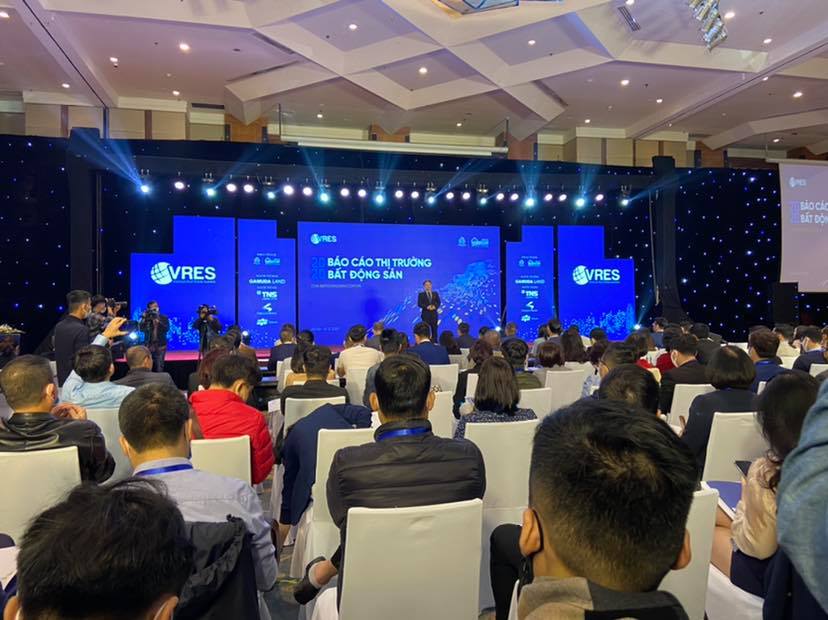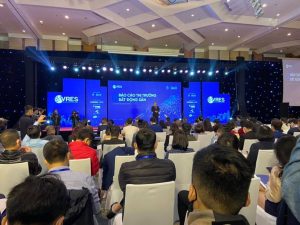 According to Mr. Nguyen Quoc Anh, during the past decade, the Vietnamese real estate market has developed in parallel with the economy. Vietnam's economy has grown dramatically in 10 years when per capita income reached 2,750 USD / year, an increase of 129% compared to 2011. The average GDP rate over the past 10 years has also reached more than 6%. Along with economic fluctuations, the real estate market in Vietnam has also witnessed ups and downs throughout the past decade.
What's the scenario for the real estate market in 2021?
Mr. Nguyen Quoc Anh said that in 2020, 10 major traffic projects will begin.
In terms of types of real estate, the apartment building segment continues to maintain steady growth in terms of posting and interest levels. Hanoi apartment prices continued to go sideways and remain stable. Ho Chi Minh City apartment prices are forecasted to continue to increase in 2021, a total increase of about 9%.
Regarding the private house and townhouse segment, the interest level and the rent of private and townhouses decreased significantly. The asking price for private houses in Hanoi is forecasted to grow in 2021, reaching around 5%.
The land plot segment will decline significantly in most major markets across the country. Hai Phong, Bac Ninh and Hoa Binh are the 3 localities that have maintained an increasing interest level in the past 3 years.
Successful investors know that having a team of trusted advisors is key. Our expert knowledge of both the property market and business environment ensure our clients are provided the best advice throughout the process. In today's constantly changing market, buyers face an array of complex challenges and new opportunities. We can help!
Source: http://batdongsan.com.vn/tin-thi-truong/sep-batdongsan-com-vn-du-bao-kich-ban-thi-truong-bds-2021-ar105719
 
4.
The next article we find attention worthy is titled "Three cases new construction homes are exempt from construction permits in 2021"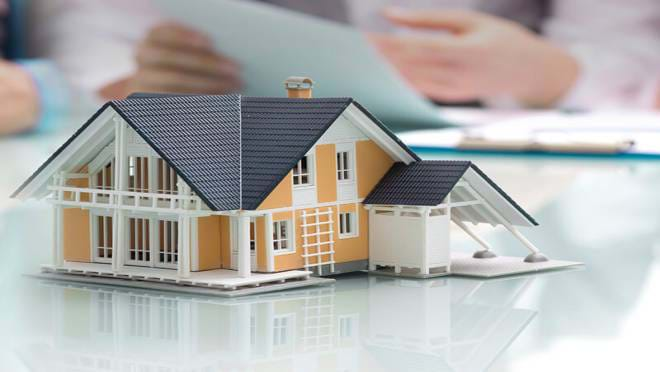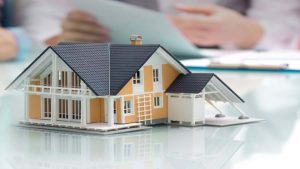 The revised Construction Law 2020 (officially takes effect January 1, 2021) lists 3 cases when new construction homes are exempt from construction permits from 2021:
Case 1: Separate residential house with less than 7 stories in urban project, housing project with 1/500 planning approved by authority.
Investors in this case are exempt from construction permits, but are responsible for sending notices of construction commencement time and construction design dossiers to the local authority.
Case 2: Separate house in rural areas with less than 07 stories and in an area with no urban planning, planning of functional areas or detailed construction planning approved by authority. Except for cases built in conservation areas or historical-cultural relics.
Case 3: Separate house in mountainous areas, islands, in an area without urban planning or planning for functional areas; Except for cases built in conservation areas or historical-cultural relics;
Thinking about building a home? Questions about the new construction process? Our experience, highly regarded reputation, and strong legal knowledge keeps us at the forefront of the real estate industry. The CVR team is here to help – Contact us today!
Source:  http://vietnamnet.vn/vn/bat-dong-san/thi-truong/3-truong-hop-xay-nha-khong-phai-xin-giay-phep-xay-dung-theo-luat-moi-695175.html
 
5.
The last piece of news worth mentioning for the week reports: "Ho Chi Minh city to cancel 61 projects"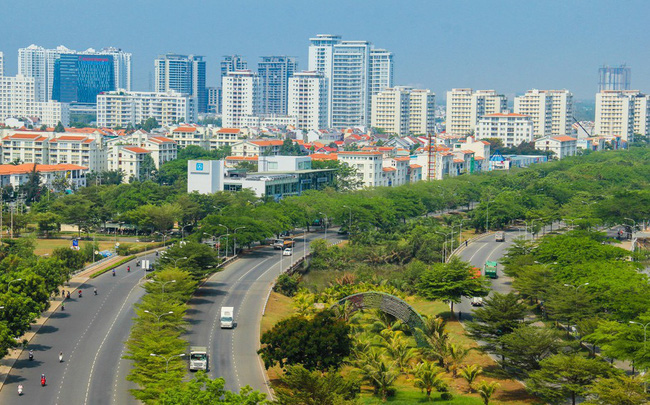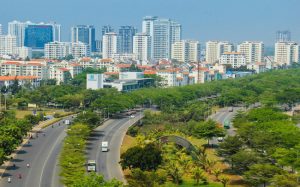 On December 9th, during the 23rd session of Ho Chi Minh City People's Council Session IX, the People's Council of Ho Chi Minh City approved the cancellation of 61 projects that need land acquisition.
These projects have not been implemented so far, although approved by the City People's Council in 2015, 2016, 2017. Some of the major projects in this category are Dong Khoi Complex – Nguyen Hue – Ngo Duc Ke (District 1); triangular area of ​​Tran Hung Dao – Nguyen Thai Hoc – Pham Ngu Lao (District 1); upgrading and expanding Minh Phung road at the intersection of Minh Phung – Ben Phu Lam – Le Quang Sung (District 6); and new apartment building projects in District 5.
Previously, the Department of Natural Resources and Environment and the districts were also requested by the City People's Committee to review and propose the handling of non-implemented projects in the approved District Annual Land Use Plan (from five 2015 to 2019). In addition to the 61 projects, the People's Committee of Ho Chi Minh City also canceled and adjusted 108 projects with slow implementation.
The City People's Council approved a list of 42 new projects. In addition to land acquisition, they need to change the land use purpose from rice planting land. There are 13 projects that need land acquisition and change of land use, 25 projects that need land acquisition, and 4 projects that have changed the purpose of using rice planting land under 10ha.
With strong actions by the government, more projects will be implemented by competent developers. Thinking about investing in Central Vietnam? From 5* full amenity beachfront resorts with stunning ocean views and tranquil golf course estates, to apartment and condo buildings in a variety of prime locations – we represent an unparalleled selection of residential developments. Let us find your next investment!  
Source:  http://batdongsan.com.vn/chinh-sach-quan-ly/huy-61-du-an-cham-trien-khai-tai-tp-hcm-ar105737
 
As always, CVR is at your service and happy to provide help anyways we can!
Contact Us today to find the real estate investment in Da Nang which is right for You!