Week 33/2020 – Central Vietnam Real Estate News Summary
In this weekly or sometimes bi-weekly news flash – CVR: Central Vietnam Realty will provide a choice of articles from mainly Vietnamese media sources related to real estate market in Vietnam.
We will be focusing on issues related to Da Nang and Hoi An, while also looking at national news and their possible impact for Central Vietnam's property market.
You will find a summary, link to the source as well as CVR's take on the article.
We believe that local knowledge is the key to making the best possible decision and that's what we offer to all our clients.
"CVR: Western Management – Local Knowledge"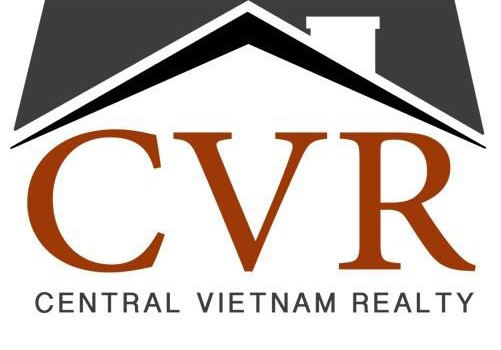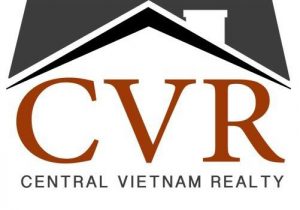 1.
In an article titled "In the next 6-12 months, Vietnam industrial real estate will benefit from the 'Japanese wave'", the author, Le Nguyen, starts by informing us that the Japanese government has recently agreed to finance the cost of moving factories out of China. Some companies will relocate factories to Japan, while many others want to locate headquarters in Southeast Asia, especially Vietnam.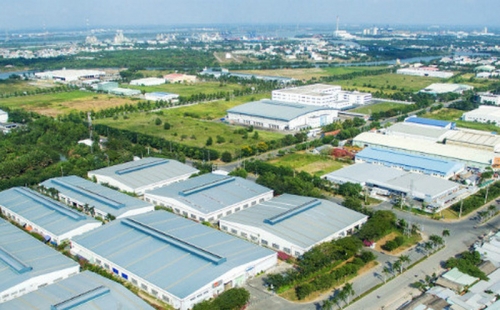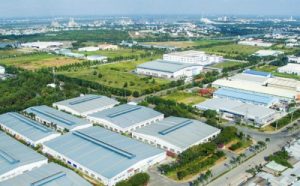 57 Japanese companies will receive a total of 57.4 billion Yen (536 million USD) in subsidies from the Government and the Ministry of Economy, Trade, and Industry of Japan. According to Colliers International report, as of the end of June, the average industrial real estate rental price reached 151 USD / m2 / period in Hanoi, up 9%. In Ho Chi Minh City, the average rental price for industrial land increased to 162 USD / m2 / period, 8% higher than the same period last year.
The average rental rate continues to increase as demand continues to rise while supply remains constant.
More clients looking for industrial space post Covid-19 coupled with increased vacancies will hopefully lead to an opportunity for industrial real estate to grow stronger than ever once the pandemic begins to settle in Vietnam. Contact our team of experts for information on available industrial properties and other investment opportunities.
Source: http://vietnamfinance.vn/6-12-thang-toi-bds-cong-nghiep-viet-nam-se-huong-loi-tu-lan-song-nhat-ban-20180504224242249.htm
2.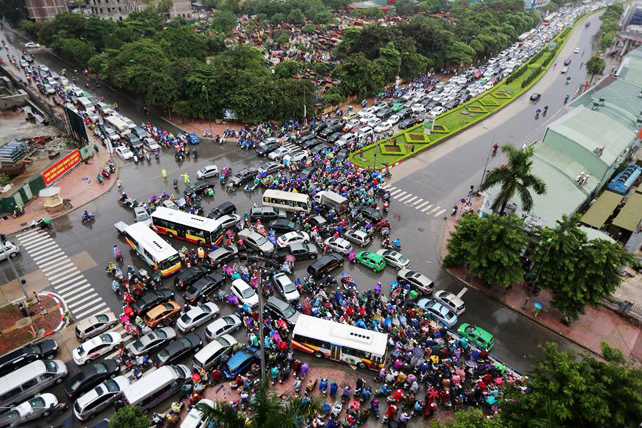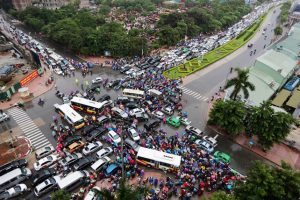 The title of the next article is quite self-explanatory: "Five classic mistakes when renting a property for your business"
In this article, author Linh Phuong talks about the fact that not all business owners know how to choose a good property, although premises is one of the main factors in deciding the quantity and quality of customers you can have, the frequency of customers visiting, etc. These 5 mistakes when renting a property will cause you to lose money:
Renting in an inconvenient location:
Renting in a location with few passersby, on a one-way street, or on an intersection, would be very difficult for business.
Renting in a location without potential customers:
Before renting a premise, you need to find out if your potential clients will be coming there. Are people in that area using your products? How much are they willing to pay? How often do they use your products? etc..
Renting properties without road access and/or parking:
The inconvenience of parking can cause your business to lose customers. No one wants to leave their car close to a busy road which may create traffic congestion or in a narrow parking space with inconvenient access. When renting a business premises, you should prioritize the location with parking and open frontage.
Renting a property without carefully reviewing the lease:
The lease contract must include complete information such as: Location, area, deposit, lease period, rental price, payment term, increase price, handover date, current status of the property, the right to renovate, and the right to disclaim charges after the property is returned.
Renting a property without considering the rental price:
Once you have calculated your budget to find potential properties for your business, make sure the rental cost is less than 15% of your total revenue. If your financial potential is not stable, you should avoid renting a space in a "hot" location, where there are many larger, established brands with strong capital to compete with. Business pressure will increase, while you have to pay an expensive rental fee every month.
Central Vietnam Realty has good local knowledge and understands the market in Da Nang. We help our clients avoid these mistakes and find the best property for their business.
 
Source: http://batdongsan.com.vn/loi-khuyen-cho-nguoi-thue/5-sai-lam-kinh-dien-khi-thue-mat-bang-kinh-doanh-ar102485
 
3.
The next article we find attention worthy, by Linh Chi, discusses "New support for low-price accommodations"
One of the proposals for the Government's approval in the third quarter of 2020 will be supportive policies for projects including building small size apartments (under 70sqm) priced less than 1.5 billion VND/unit.



First, developers will receive a 50% discount on land fees, and investors will be given low interest loans (7-8% per year). The Government will spend 500 billion VND to compensate the banks for the low rates.
Second, the requirements regarding construction plans and associated documents will be simplified.
Last, the Government will undertake the land clearance instead of the developers, saving developers time and money.
Although this is good news, the concerns of most developers are whether this proposal will come true and when. Based on past and current experiences, some projects were paused because of policy changes. Developers are afraid that a supportive interest rate or discount of land use fee will stop in the middle of construction.
If the proposal is approved, the high demand for this segment is expected to attract many developers and investors.
If the proposal is approved, CVR believes this is good news for both businesses and low-income buyers. The market will have more diverse products that meet the demands of all types of buyers. Interested in investing in Vietnam? Contact CVR today!
Source:  http://dautubds.baodautu.vn/diem-tua-moi-cho-nha-gia-thap-d127583.html 
 
4.
Ms. Nhung of Nguoilaodong writes in a piece titled: "How many properties have foreigners purchased in Vietnam?"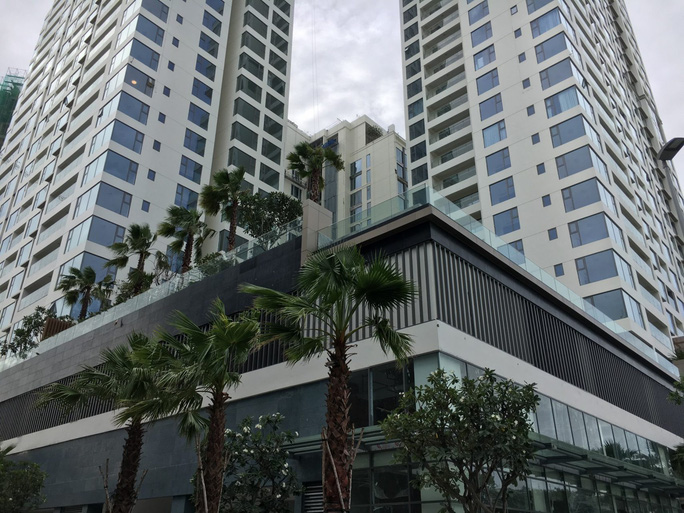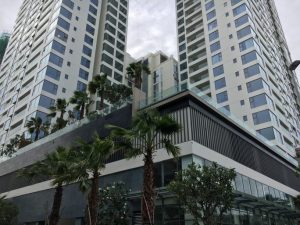 The HCM Real Estate Association (HoREA) provided preliminary statistics on the sale of houses to foreign organizations and individuals over the past 5 years (2015-2020) by 17 major real estate corporations. A total of 12,335 houses and apartments (in development projects) were sold to foreign organizations and employees. In Ho Chi Minh City in particular, 10,020 houses and apartments were sold to foreigners, accounting for 81.2% of sales.
"Assuming the above 17 groups account for around 70% – 80% of the market share of houses sold to foreign individuals, it is possible to estimate the number of houses that foreigners have bought in the past 5 years. The figures in the 10-year national real estate market report of the Ministry of Construction show 5,000 housing projects with 3,774 million houses (for the whole country, there are about 14,800 – 16,000 units.) On average, about 787,000 houses can be developed every 5 years. Compared with the number of houses that foreigners bought in the past 5 years (around 16,000), foreign ownership accounts for only 2% of total houses "- Mr. Le Hoang Chau, Chairman of HoREA, commented.
From this analysis, HoREA concludes that the market has not had a "wave" of foreign buyers in Vietnam over the past 5 years. In fact, only projects in urban or residential areas, and high-end, modern apartment buildings with full services, utilities, security and safety are attracting foreign buyers.
Developers of housing projects have strictly complied with the 30% "ceiling" on the number of apartments allowed to be sold to foreigners. Some projects have already reached that 30% limit, such as Gateway Thao Dien, Nassim, and Thao Dien Pearl to name a few.
At CVR we specialize in working with foreign buyers and sellers. Our property experts point out that although we don't have an exact figure for foreigners who bought property in Da Nang, even 5% of the total number of transactions is a great percentage for agencies that take care of foreign buyers. Interested in learning about ownership opportunities in Central Vietnam? Contact the CVR team today!
Source: http://nld.com.vn/kinh-te/nguoi-nuoc-ngoai-da-mua-bao-nhieu-nha-o-tai-viet-nam-20200812153957136.htm
5.
An interesting article by Phuong Uyen is titled: "Experts offer advice on which real estate you should invest in."
Should you save cash or invest?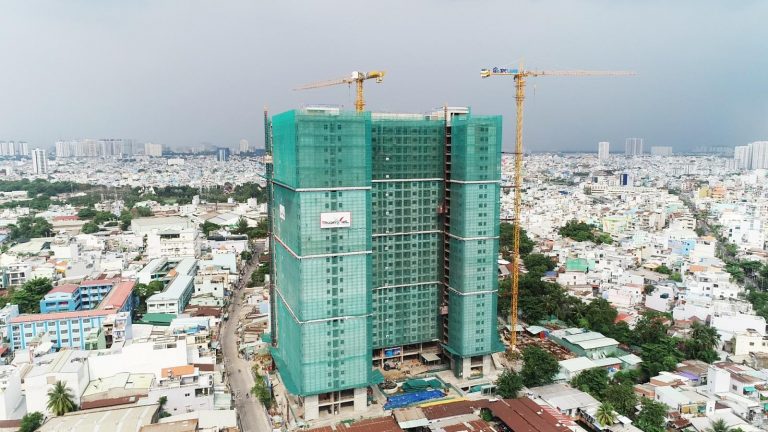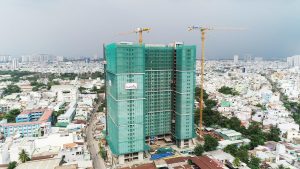 – For investors who intend to invest in real estate, at the end of the year, the opportunity to buy real estate at reasonable prices will be higher, not to mention the number of products being launched with increasingly competitive selling prices.
– Most investment channels are in crisis due to Covid-19, so investors who have a large amount of cash will have many opportunities. However, investors need to choose good assets, with high potential for profitability when the pandemic is over. Investors who do not have available capital should not risk the market. Investing with what you have is a wise direction.
Choose which products are "safe" during the pandemic season
– If the market continues to grow steadily, private homes, land plots less than 1 billion VND, and apartments, will be the options that investors consider. High-value townhouses, and resort real estate will more or less face difficulties, and investors should be cautious before buying these types of products.
– In a difficult long-term economic situation, it is risky for investors to choose high-value land, high-end apartments and townhouses, luxury villas and expensive commercial products. Apartments priced around 1.5 billion VND, affordable private homes, and real estate products that are well-planned for long-term development are the best option.
CVR believes that although the second wave of Covid-19 has put a strain on the newly recovered housing market, there are many opportunities for investors with cash. Instead of sitting on a large amount of money, this can be seen as an opportunity to obtain good real estate products at bargain prices. Interested in investing in Vietnam? Contact CVR for more information on available opportunities.
Source: http://batdongsan.com.vn/phan-tich-nhan-dinh/chuyen-gia-mach-nuoc-co-tien-mat-nen-gom-bat-dong-san-nao-o-dau-ar104764
6.
Another article we found optimistic is titled: "Da Nang real estate transactions may increase in the last months of the year"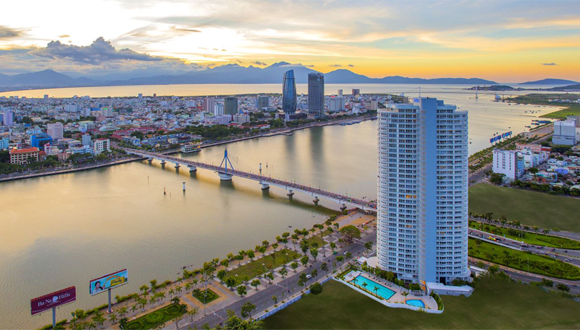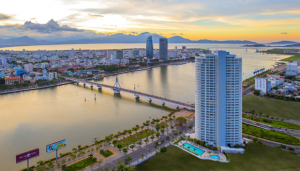 In the first 7 months of 2020, the Da Nang real estate market witnessed a decline in new supply and consumption in most segments due to the impact of Covid-19.
– According to the DKRA Vietnam Joint Stock Company, new supply in the land plot segment may increase slightly at the end of 2020 and the consumption of the market may improve. The apartment segment continues to be scarce in supply, and the overall purchasing power of the market remains at a low level. While the demand is quite high, the selling price of apartments hasn't changed much.
– The townhouse and villa segments continue to be scarce in supply, and the overall purchasing power of the market continued a downward trend from mid-end of 2019. The price level is likely to maintain compared to the beginning of the year, however selling prices may drop in a few transactions as some investors are under financial pressure to sell due to Covid-19.
– With resort real estate, the new supply of condotels may be scarce, and the overall purchasing power of the market will remain at a very low level. The new supply of ocean front villas may increase slightly in the last months of 2020 and purchasing power is also likely to increase.
CVR believes this information will help investors to have a comprehensive view of the real estate market and make the right investment decisions. Our team of experts is here to guide you through the process!
Source: http://www.baodanang.vn/channel/5404/202008/suc-tieu-thu-thi-truong-bat-dong-san-da-nang-co-the-tang-trong-nhung-thang-cuoi-nam-3607954/
7.
The last piece of news worth mentioning for the week is titled: "A plan to spread out the frequency of shopping in the form of card distribution"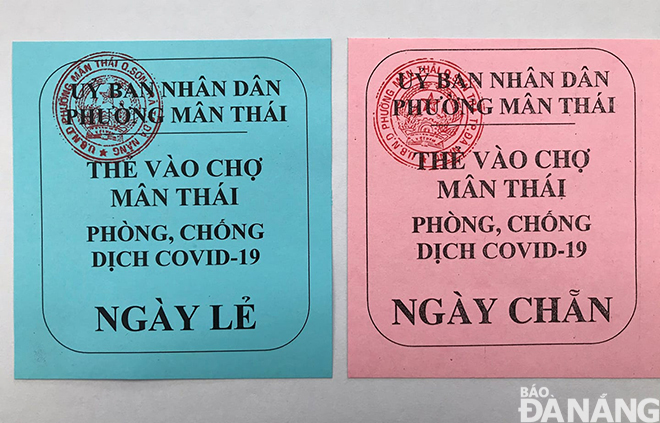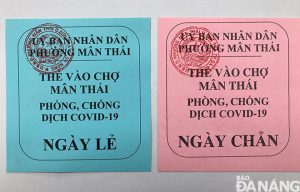 Starting this Wednesday, August 12th, Da Nang residents are asked to limit visits to the market to once every three days. Each family will be given five coupons to use within a 15-day period (on even and odd days) in order to prevent large groups of people at markets. The cards are 14 cm x 9 cm and include the seal of the People's Committee. Even date cards are pink, and odd date cards are blue.
Along with the new card, control measures are strengthened with more checkpoints at markets, and hand sanitizer. Body temperature will be measured at the entrances of markets and officials request that buyers keep a minimum distance of 2 meters and wear a mask while shopping.
At CVR, we see this as an important step towards protecting the safety of people in general and the common purpose of winning over the Covid-19 pandemic in particular. This information is especially useful for expats when language is a barrier. During this period of social distancing, our agents are here for your support whether that means translating Covid-19 related information or communicating with landlords.
Source: http://www.baodanang.vn/channel/5404/202008/tu-ngay-12-8-bat-dau-thuc-hien-phuong-an-phan-chia-tan-suat-di-cho-theo-hinh-thuc-phat-the-3613951/
 
As always, CVR is at your service and happy to provide help anyways we can!
Contact Us today to find the real estate investment in Da Nang which is right for You!