Tag:
real estate law
JULY 2021 CENTRAL VIETNAM REAL ESTATE NEWS SUMMARY
Each week we post a news flash with notable articles related to the real estate market in Vietnam. We asked our team to pick the top stories from the past month and we've tallied the results. Check out the headlines that made big news in our office below. Have any of the articles we've shared impacted you? Is there any important news we've missed? We'd love to hear from you!
We hope you and your loved ones are staying safe and healthy. The CVR team is here to answer your questions at any time. Whether buying, selling, renting, or opening a business, contact us to talk about your real estate needs today.
Your Friends at Central Vietnam Realty.
---
1. No permission to register for permanent or temporary residence if purchase houses in these 5 areas

Residents will not be registered as permanent or temporary residence if they acquire a house in one of the five sites listed in Article 23 of the Law on Residence in 2020, starting on January 7, 2021.
Accordingly, 5 places mentioned in Article 23 of the Law on Residence 2020 cannot be registered for permanent residence, including: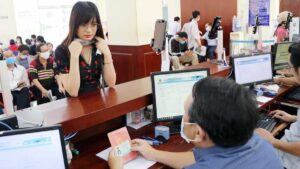 Firstly, the accommodation is located in prohibited places, areas prohibited from construction or encroachment on corridors for protection of national defense, traffic, irrigation, dikes, etc.

Second, the accommodation has a residential area located entirely on land illegally encroached on or built on an ineligible land area.

Third, the accommodation has had a decision on land acquisition and a decision on approving the compensation plan; accommodation means a house in which part or the whole of the housing area is under dispute or complaint related to ownership and use rights but has not yet been resolved.

Fourth, the accommodation has been confiscated by the competent authority, the vehicle used as a permanent residence has been deregistered or has no certificate of technical safety for environmental protection.

Fifth, accommodation means a house that has been demolished by a competent state agency.

In addition to not being able to register for new permanent residence, the aforementioned housing locations are also prohibited from staying temporarily.
At CVR we offer our clients the best in commercial real estate sales and leasing in the Central Vietnam marketplace. We have assisted a wide range of businesses, from IT companies to Industrial warehouses. Thinking about moving your current business or opening a new business in Da Nang or the surrounding area? We can help!
Source:https://batdongsan.com.vn/chinh-sach-quan-ly/5-dia-diem-mua-nha-khong-duoc-dang-ky-thuong-tam-tru-ar107114

2. Investing in real estate amid a crisis: Top secrets to avoid losing money

This article will discuss what real estate investors and rental property owners should take to avoid significant financial losses in times of crisis.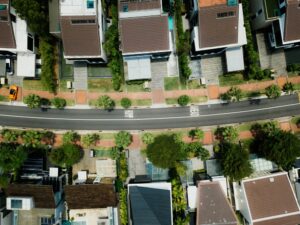 Don't panic sell: Panic selling was rampant during the pandemic, this response often results in the loss of prime real estate that still has the potential to generate positive cash flow.

Converting short-term rental properties into long-term rentals:

Cut your costs: You need to take a cautious approach when estimating your costs. Plan on the assumption that the crisis will last a few months longer than the experts predict and see if your rental property costs will cover it during that time is not.

Work with a flexible real estate agent: Many real estate agents have begun offering virtual reality home tours to potential clients. Many companies have adopted innovative ways to enter into contracts such as emailing contracts and digital signatures to close deals. These are the real estate agents you should work with if you are planning to buy an investment property in times of crisis.

Get ready to make some concessions to tenants: Both tenants and landlords are affected by the crisis. This is why you must consider a tenant's financial situation when you are trying to avoid losing money. If you refuse to renegotiate the lease. You can close the contract with an empty house at a time when potential tenants are scarce.
With the current market situation, finding a great realtor is key to finding the right investment opportunity. All of these points are strong signs of the growth of the real estate market in Vietnam and give a good outlook for capital appreciation for investments in the long run. Interested in investing in Vietnam? Contact the CVR team for more details on available properties today!
Source:https://cafeland.vn/tin-tuc/bi-kip-tranh-mat-tien-khi-dau-tu-bat-dong-san-trong-thoi-ky-khung-hoang-100505.html

3. Deduct Passive Losses From Real Estate Investments

According to experts, land–use planning, legality, real estate type and cash flow are factors that investors need to consider before making a decision whether to sell at a loss. Whether to cut the loss or not, the seller should have a careful analysis based on a combination of many factors as: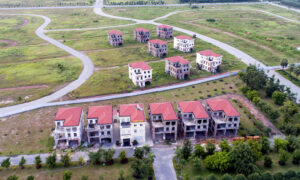 Financial balance:
For investors with a small budget, who had to borrow money, the optimal solution is to accept to have deep losses due to the pressure of having to pay the interest rates.
However, for investors using their own capital, if you are holding a good potential real estate, you should wait patiently until the market recovers or the infrastructure and planning factors are implemented.

Legal review:
The price reduction will not be significant if the investor is holding property in perfect legality, has achieved solid progress, and is a respectable unit. On the other hand, if you buy projects with shaky legal ground, significant risk, and uncertainty, the price will undoubtedly fall.

Classification of real estate holdings:
Townhouses and land plots with complete legal status will not slow down much because they are good money-keeping tools. This type of real estate, if used as collateral for a bank loan, will not face many obstacles. In the apartment segment, the price growth rate will be slower

Regional potential analysis:
The first and most essential aspect determining real estate volatility is planning. Good planning, clear implementation deadlines, and the ability to raise prices are all sure bets.

Therefore, if investors buy projects with good and stable infrastructure, near residential areas, habitable, reputable investors… the reduction will not be much, even when the market is stable. price will increase. This type of real estate can continue to hold.
Source:https://vnexpress.net/khong-nen-cat-lo-bat-dong-san-qua-tieu-cuc-4308337.html
4. Hundreds of "traps" in selling and purchase agreements: Be aware of losing money!

When buying a house and negotiating a contract, to avoid risks and legal disputes in the future, buyers need to pay attention to the following points: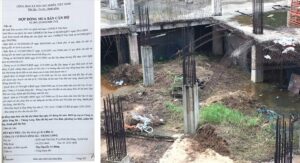 – Most important thing is project legal documents. It is necessary to check whether the project land has been allocated by the government yet, about the construction permit and the permission to mobilize capital by the local construction department.
– Paying special attention to the terms of the price, the handover term, the quality of the work, the contract appendix, detailing the types of furniture, models, quality, payment methods, and time of payment, construction progress.
– Which authorities will issue a certificate of construction quality assurance, fire safety, appraisal of house area, usable area, construction area. Especially, the way to resolve disputes if any.
– It is also necessary to question whether the contract we're signing is a purchase and sale contract, or a capital contribution contract, reservation contract, purchase order, escrow contract, etc. If the buyer should ask a lawyer for help if no experience.
Not everybody wins the game of land investment. It would be better to do investment with well-inform projects which have adequate paperwork and choose those which had the pink book issued. A stronger and more transparent market means more opportunities! Considering investing in a new construction development project in Central Vietnam? Contact the CVR team for more information on current and upcoming opportunities.
Source:https://laodong.vn/bat-dong-san/tram-bay-nghin-chong-cai-hop-dong-mua-ban-nha-can-than-tien-mat-tat-mang-928225.ldo

5. New opportunities for commercial real estate during the epidemic

Vacant commercial spaces have been a problem for more than a year now for real estate brokers and investors.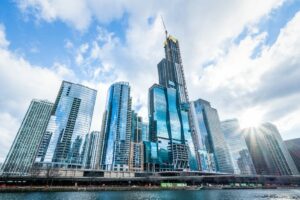 Forbes experts recently provided some tips to help investors profit from unoccupied commercial spaces.
Expanding Access
Finding new opportunities for vacant spaces often depends on timing, connectivity, and accessibility. No one knows for sure when a new opportunity will come. The best way to find new opportunities is to expand your reach within your industry, business, and community. To have an expansion won't be easy, but over time it will pay off.

Repositioning customer groups
Investors should reposition the appropriate customer group during the epidemic season. This means that the developer can completely open an office, hotel, or traditional retail market to a new group of customers, such as apartment investors.

Transform commercial spaces into warehouses
Many developers are converting commercial spaces into warehouses. Demand for warehouses is increasing rapidly during the epidemic season and supply is still quite limited.

Consider leasing with a buyout clause
Commercial spaces are left vacant, causing owners to incur a variety of expenses. So they can review and evaluate the overall rental scenarios of the project, possibly even with the option to buy outright.

Conversion to long-term accommodation facilities

Today's real estate market is highly flexible. Many eligible entities can fully turn commercial properties such as hotels and motels into long-term accommodations. Low mortgage rates could further support this transition.

Create new values
Owners research, evaluate, plan and even invest in technology to create new value for commercial properties.

Looking for a commercial space for your business in Da Nang? We're here to help!
Whatever the requirement, we provide our clients the highest standard of service tailored to their specific needs and always stay ahead of the curve. Reach out to us today!

Source:https://cafeland.vn/kien-thuc/co-hoi-moi-cho-bat-dong-san-thuong-mai-trong-mua-dich-100748.html

6. Strictly penalize projects selling off-plan properties without a bank's guarantee

Ho Chi Minh City will tighten oversight of real estate projects that have construction flaws, fail to provide real estate guarantees for off-plan properties, and got handover before being examined by authorities.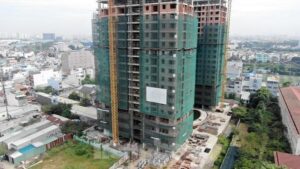 City police have to strengthen supervision and inspection to prevent rumors, crowd investment, etc., which destabilize the real estate market and adversely affect people's lives.
The Department of Natural Resources and Environment is assigned to check, review and publicize the list of housing projects that the investor has mortgaged to the bank, projects that are behind schedule due to legal problems, projects that have not to pay the land use fee, delay in issuing ownership certificates.
Assign People's Committees of districts to publicize information on planning and implementation progress of infrastructure development projects; real estate projects, especially large projects.

We're hoping that, like HCMC, Da Nang would implement new policies to protect the rights of purchasers and investors.
Our expert knowledge of both the property market and business environment ensures our clients are provided the best advice throughout the process. In today's constantly changing market, buyers face an array of complex challenges and new opportunities. We can help!

Source:https://vietstock.vn/2021/07/xu-nghiem-du-an-khong-co-bao-lanh-ngan-hang-khi-ban-nha-hinh-thanh-trong-tuong-lai-4222-876698.htm

7. The "rebound" of the co-working space market during the Covid-19 pandemic

Research shows that Vietnam has the lowest office supply per capita in Southeast Asia, while demand is still growing. As a result, office occupancy is still averaging over 90% over the years.

The Covid-19 pandemic has impacted tenant behavior. Now flexibility is more important than other factors. Businesses have difficulty making growth forecasts and experiencing business disruptions, leading to increased demand for short- to medium-term offices. In addition, new trends such as split workspaces or split A/B shifts have become popular in the business community to ensure business continuity during social distancing.

Traditional offices will have less flexibility to scale up, down, or risk closing due to lockdown orders.

Expert predicts that over the next 12 to 24 months, demand for flexible workspaces will lead the office market as businesses and the economy recover from the current lockdown and social distancing measures.

This is a great opportunity for co-working space investors to enter the Vietnam market by taking advantage of this rebound time to introducing their brands to the market and compete with local, traditional, long-standing office suppliers.

With invaluable local and regional market knowledge, an extensive professional network, and an up-to-date database of properties for sale, our team of experts will guide you through every step of the homebuying process. Whether you are interested in an apartment, condo, or single-family home, the CVR team will help you find a property that works for you. Contact our sales team today!
Source:https://cafef.vn/suc-bat-cua-thi-truong-van-phong-chia-se-trong-dai-dich-covid-19-20210729103457655.chn


8. The new Stay-at-home Lifestyle – homebuyers' new "taste"
In the past, many people carried a "shifting" lifestyle. For them, home is simply a place to sleep.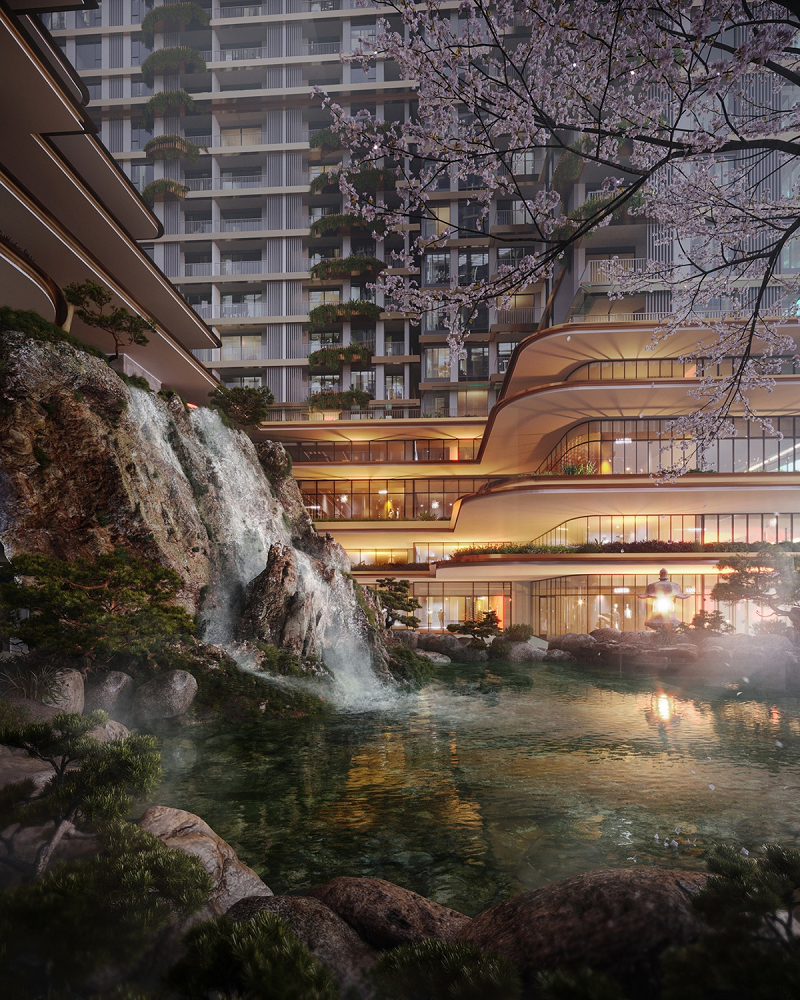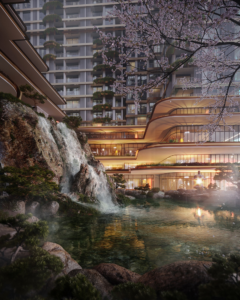 COVID-19 has had an effect on every industry and aspect of our daily lives. With changing needs and preferences ranging from designated working spaces to accommodate the change in most people's working patterns and schooling, to spaces for exercising and entertainment, housing layouts and arrangements are no exception.
Due to the Covid-19 pandemic, many business owners and employees tend to choose to work from home, along with the rate of freelancers also increasing significantly, the demand for a living space full of amenities and diverse utilities is also increasing. The house is now not only a place to sleep but also a place to help the owner enjoy his lifestyle.
Grasping the trend, investors in Vietnam have launched products that are suitable for homebuyers, meeting the new trend of the market. Real estate for enjoyment has also been born since then, gradually proving its attraction in the market. According to a representative of a market research company based in Ho Chi Minh City, hedonistic real estate is a new concept but will gradually become more familiar in the coming period.
However, a property that is only called real estate for enjoyment needs to meet the following factors: one is that architecture and landscape are always focused, two is that the investor has great potential, and the third is to ensure Profitable potential for investors to enjoy from buying a house to moving house.
This is useful information for investors to update new trends of real estate: Bigger kitchens, private home offices, playrooms, workout areas, and expanded outdoor living areas are key selling points in response to the pandemic and to acclimate the "new normal."  
If you have discovered through the increased time at home that your current home no longer fits your needs find your new home at CVR!
Here're some of our suggestions for you:
https://cvr.com.vn/project/shantira-hoi-an-beach-resort-spa-project-for-sale/; https://cvr.com.vn/project/the-ocean-estates-da-nang-villas-for-sale-and-lease/
Source:https://cafeland.vn/tin-tuc/thuong-thuc-nha-o-khau-vimoi-cua-nguoi-mua-nha-101161.html
As always, CVR is at your service and happy to provide help in any way we can!
Contact Us today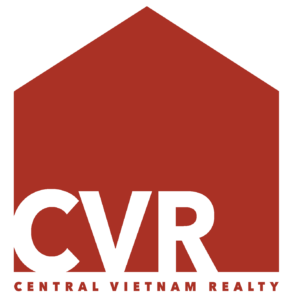 JULY 2021 CENTRAL VIETNAM REAL ESTATE NEWS SUMMARY
JULY 2021 CENTRAL VIETNAM REAL ESTATE NEWS SUMMARY Each week we post a news flash with notable articles related
Read more
New Law on Residential Housing in Vietnam
Recent changes to Law on Residential Housing in Vietnam are granting more privileges to Foreigners who wish to own a
Read more