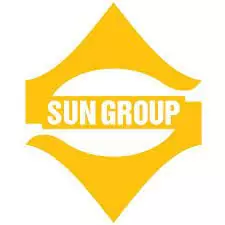 Suneva Island (Dong No Island)  is an ecological oasis bearing the mark of a pure resort well-planned according to the model of "Ecology", Sunneva Island Da Nang eco-resort is surrounded by rivers, creating a unique experience. Absolutely peaceful and pristine in the heart of a rhythmic coastal city. At Suneva Island, a package of international-class utilities and the quintessence of the trend of green and clean living in one population, the Suneva Island project pioneers to build a harmonious living standard between green nature and modern people in the coastal city of Da Nang.
Sunneva Island is the first luxury and classy urban area in Da Nang, the missing piece of the methodical urban planning in Danang. Dong No Island is a symbol that the elite are looking for and aspire to own real estate here to raise the standard of upper-class living in the most livable city in Vietnam, as bright as the upper-class living paradises in the world.
Commercial name: Sunneva Island
Location: Dong No Island, Nam Hoa Xuan, Ngu Hanh Son District, Danang City
Developer: Sun Group
Scale: 26ha
Building density: 20.91%
Area of landscape, trees, utilities, traffic: 16Ha
Type of product: Duplex villa, single villa and townhouse.
Quantity: 390 products including: 55 Town-house; 266 Duplex Villas; 69 Single Villas
Landscape consultant : EGO Group, Land Sculptor
Architectural consulting: HTT Group
Handover standard: Finishing the exterior
Utilities: Park, marina, BBQ garden, shopping area, sports area, …
Ownership: Pink book, long-term ownership for Vietnamese
Handover: Expected to be completed in the second quarter of 2024
All villas at Sunneva Island Danang are designed in Indochine style (Eastern and Western style), taking the main light blue tones and being both environmentally friendly and creating a relaxing space for guests and homeowners.
Sunneva Island Danang is developed with only 390 products with three main types including detached villas & duplex villas, Townhouse.
69 Single Villas
266 Duplex Villas
55 Townhouses
In which, special products consist of 61% of all products, equivalent to 237 units with river view, landscape view with 2 corner facades.
Sunneva Island project developed by Sun Group is located on Dong No island, Nam Hoa Xuan area, Ngu Hanh Son district, Da Nang city.
The location is considered to be unique – it is rare to find the "Diamond" location, the advantages of the Sunneva Island project are as follows:
– Convenient connection to all locations in Da Nang city.
– Good feng shui which expected to bring wealth and prosperity thanks to 4 sides facing the river.
– The natural landscape is poetic and lyrical, the green living environment is ideal for all families to settle down and enjoy their old age.
The Sunneva Island project ensures a balance between business and convenience with inherent peaceful scenery.
Sunneva Island project owns a system of luxury utilities including:
High-class facilities at the riverside park: marina, infinity pool, water golf course, BBQ, luxury restaurants, riverside sports areas.
Core area & central park amenities: badminton court, basketball court, clubhouse, indoor swimming pool, school,…
All Bring a new life to the standards of a luxurious, high-class urban area in the heart of the city worth living at Sunneva Island Danang.
Investment Opportunity in Sunneva Island 
Sunneva is expected to bring to Investors with great investment opportunity with the following points:
(1) Possessing a rare position with 4 sides bordering the river, with a far-sighted panorama view, enjoying the full vitality from the flow of fortune, Sunneva Island is the most livable riverside urban area.
(2) The diamond position of Sunneva Island Da Nang is confirmed by the fact that this place is a service center and will be the center of a new urban area, according to the master plan. 
(3) A worthy product for the elite community with high-class villas and townhouses with flexible design in terms of functions, diverse in utilities that will surely satisfy even fastidious customers. At the same time, affirming the trendy aesthetic of the owner.
(4) Sunneva Island Danang is an outstanding investment opportunity with outstanding profitability potential, bringing profits through sustainable business exploitation for wise investors.
(5) The landscape and utilities are synchronous and suitable to meet all the needs of health, education, commerce – services, entertainment of your residents.
(6) Diversified and flexible sales policy, future owners can easily own their dream villas in the city known as the most livable in Vietnam.
(7) The masterpiece of Sunneva Island was created by the hand and work of Sun Group, one of the most reputable developer who has affirmed over the years, especially in the high-end and resort real estate market, will bring confidence for investors in the project.
The selling prices of products at Sunneva Island Danang are as follows:
Single villa: 70-100 billion VND
Single villa (internal view): 35 – 60 billion VND
Duplex villa with river view: 55 – 65 billion VND
Duplex villas (internal view): 32 – 45 billion VND
Town house (nornal unit): 31 – 33 billion VND
Town house (corner unit): 40 – 60 – 70 – 100 billion VND
The sales policy:(subject to change as per Sale Policy)
– Support 18 months interest rate
– Free management for 36 months
– 1% discount for customers from Da Nang
– 20% discount for early payment