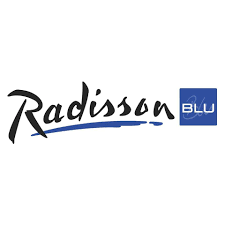 Radisson Blu Hoi An Resort is a high-end resort located on the main road from My Khe Beach to Cua Dai Beach, which hosts a number of world-class resorts and is commonly known as 5-Star Boulevard of Da Nang – Quang Nam. With a total investment of nearly 2000 billion VND, Radisson Blu Hoi An will bring a world class resort to the traditional Hoi An area. Radisson Blu Hoi An will offer a luxury vacation option for tourists and locals designed for tranquil relaxation and upscale service.
All apartments and villas at Radisson Blu Hoi An will have their own beautiful, seaward facing view. Other focal points of the resort will include a priority for green space, high-end amenities such as restaurants, outdoor BBQ area, exercise facilities, and spa. With the majestic seafront land, neighboring Marble Mountains, dedication to "back in the water" Feng Shui design, international management experience of Radisson Blu, and the commitment of profit sharing for investors at Bamboo Capital,  Radisson Blu Hoi An promises to raise the standard of investment quality in Central Vietnam.
Villa Renderings - Masterplan
PROJECT DETAILS:
Developer: Bamboo Capital Joint Stock Company
Management company: Radisson Blu
Designer: BAKH Architecture
Contractor: Ricons
Land area: 110,317sqm
Project scale: 655 hometel apartments from 46sqm to 90 sqm, 94 villas from 300sqm to 400sqm.
BENEFITS FOR INVESTORS:
Profit sharing 90:10 for 10 years
15 nights per year of free use
Current promotion for early buyers: Receive first two year profit of 16% right away
More about Developer and Management Company
Bamboo Capital Joint Stock Company was founded in 2011 with two major fields of operating: Banking Investment Service and Consultancy for IT solution. In 2013, the company opened two more fields in agriculture business and M&A. Currently, real estate is one of the big 4 fields that the company focuses on along with commercial production, Banking for Investment and Renewable Energy. In real estate, the company focuses on developing some projects with prime location and great opportunity of increasing price.
Radisson Blu with nearly 60 years experience in hospitality, and over 60,000 rooms currently in operation, maintains a quality of excellence and luxury across the world. Managing resorts in island retreat destinations like Fiji, Bali, Mauritius, Phu Quoc as well as beach resorts in Spain, Greece, France, and Turkey, Radisson blu is an industry leader in comfortable getaways in exotic destinations.
BAKH designer, with slogan: " Less is more", has representative offices in New York, Hong Kong, Australia, Taiwan and Beijing was founded by Reja Bakh who has started his career in 1992 with more than 23 year experience. Reja Bakh has an outstanding career, he has worked in New York and collaborated with Richard Meier Architects and Gwathmey Siegel Architects then Joined him Gensler as Chief Operating Officer based in Shanghai, where he witnessed and contributed for the great development at an Asian company.
Presentation of Blu Hoi An project
Investment Opportunities at Radisson Blu Hoi An