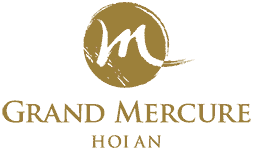 Grand Mercure Hoi An is a beachfront complex of 5-star resort villas, hotel and condotel suites on Dien Duong commune, Dien Ban district, Quang Nam. The project owns a prime location on An Bang beach – one of the most beautiful remaining coastal golden land of Hoi An Ancient Town.
Villa Investment Opportunity (Option 1)
Commitment to buy back at 124% interest rate in 3 years (excluding VAT)
No share of operational revenue during 3 year ownership
15 nights per year free use
Villa Investment Opportunity (Option 2)
Minimum commitment at least 8% per year for first 3 years, guaranteed by TP Bank
From the 4th year, share revenue 50-50 with Grand Mercure (Accor)
15 nights per year free use
Project Renderings - Masterplan - Floor Plans
General Information
Developer: Xuan Phu Hai Investment and Construction JSC.
Architect: Huni Vietnam Co., Ltd
Management and Operation: Grand Mercure (Accor)
Total area: 70,163.7 m2
Building density: 28.13%
Utilities: Clubhouse, Infinity Pool, Skybar, Natural Pool, Royal Garden, Restaurants, Gym, Spa, Conference Room
Investment Products: 118 villas, 333 condotel units, and 452 hotels units
Handover standard: 5 star standard with full furniture
Construction start: July 2021
Expected handover: Q3, 2023
Design Idea
The master plan of the project is taken from the familiar image of Hoi An countryside, Hoai River, and Hoi An ancient town. Grand Mercure Hoi An is resort villa complex including a hotel tower spanning the south edge of the property and is built according to international 5-star standards. The project is amongst good company with neighbors like Four Season Nam Hai Hoi An, Shantira Beach Resort & Spa (Wyndham), The Pearl Hoi An (Ascott). Grand Mercure represents one of the last remaining resort development sites located on Hoi An's An Bang beach only minutes away from Hoi An Ancient Town.
The two main elements of the design, the village and the town, are divided by the third main element, the river. The image of Hoai River is incorporated into the project, flowing between the "neighborhoods" both creating landscape elements and creating a sense of privacy for each room. Grand Mercure also aims to recreate the image of Hoi An Ancient Town in miniature with the layout of the suites. These special features make the resort unique in terms of architecture and personal experience. The bustling city streets are reimagined as a row of shophouses under the hotel towers, forming a barrier for the main area of this project with other neighborhoods, and at the same time directing the focus to the sea.
Location and Connectivity
Grand Mercure Hoi An is located in the most beautiful location on An Bang beach, adjacent to the center of Hoi An and easy to move and connect to nearby tourist destinations.
From Hoi An Ancient Town: 5.1 km
From My Son Sanctuary: 37.9 km
FromMarble Mountains: 13.8 km
From Cu Lao Cham Island: 23 km
From Son Tra peninsula: 37 km
From Non Nuoc handicraft village: 13.6 km
From Thanh Ha Pottery Village: 7.4 km
Facilities
Grand Mercure Hoi An is designed and planned synchronously, giving residents a first class and independent living space. Not only inheriting the entire ecosystem and functionality of a smart city, but also providing world class facilities exclusively for residents and investors. 
About the Developer:
As a member enterprise of construction and development giant R&H Group, Xuan Phu Hai Investment and Construction JSC is developing Grand Mercure 5-star resort project in Ha My Dong A Block, Dien Duong Ward, Dien Ban Town, Quang Nam. This is a favorable geographical location, convenient transportation, 20km from Da Nang city and 10km from Hoi An ancient town, located on the central coastal tourism .
About the designer: HUNI
Huni Architects is one of the world's leading architectural design company from France, with many years of experience in the field of design. Huni Architects has representative offices in France and Asia such as: Toulon, Marseille, Bandol, Da Nang, Ho Chi Minh City.
About the General Contractor:  VINAHUD
Officially established in 2007, with the predecessor from the Management Board of Construction Investment Projects for Housing and Urban Development VINACONEX, under the Vietnam Construction and Import-Export Corporation (VINACONEX).
About the Operation Team : Grand Mercure (Accor)
Accor Hotels is a famous French hotel group established in 1967. After nearly 50 years of operation, ACCOR owns and operates 4840 hotels in 111 countries with more than 711,000 rooms around the world.
Grand Mercure lives by the the motto "Discover a new authentic" and is a flagship brand of Accor Group. 
GRAND MERCURE HOI AN RESORT COMPLEX: PROJECT OVERVIEW