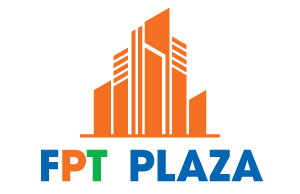 FPT PLAZA DANANG APARTMENTS FOR SALE
FPT Plaza is one of the most recent real estate products from FPT City Da Nang!
It promises to be an attractive new choice for customers who want to be close to the city but still away from the noisy, busy life of the city.
FPT Plaza 2 has easy access to living, working and recreational facilities in the urban area and adjacent areas of both Da Nang and Hoi An.
This apartment project has a complete social infrastructure and is aimed at bringing maximum convenience to residents' life.
FPT City Danang urban area owns a prominent location in the south of Da Nang city, 10 minutes by car from Da Nang international airport and city center; close to 5-star facilities such as: coastal resorts, The Dunes golf course, Montgomerie Links golf course, Ocean Villas, Furama Villas …, international schools, modern general hospital of the city and a series of services public services and other entertainment.
This project is offering some of the best value residential apartments for sale in Da Nang for both Vietnamese and Foreign buyers 
GENERAL INFORMATION
Project name: FPT Plaza 2
Location: Vo Qui Huan Street, FPT Technology Urban Area Da Nang
Investor: FPT Da Nang Urban Joint Stock Company
Number of floors: 2 basements, 25 floating floors
Total investment capital: 1000 billion VND
General contractor: Delta Construction Group Co., Ltd
Total units: 700 units
Land size of project: 5865 m2
Type of development: Apartment
Building density: 49.7%
Location:  FPT Plaza 2 has an ideal location with convenient transportation and easy access to places.
– Located between two major tourist centers and along the Co Co river route from Da Nang to Hoi An
– Connects with 4 main arterial roads (such as Le Van Hien, Tran Dai Nghia, Nam Ky Khoi Nghia, Vo Chi Cong, …).
– Adjacent to 2 world-class golf courses and a series of high-class coastal resorts
– Adjacent to 2 American International Schools APU (APU) and Vietnam Singapore International School (SIS) and Danang University Village.
– Near the International Hospital and the city's high-quality hospital
– 800m from Non Nuoc beach and public beach
From any location in FPT City Danang, residents only need a few minutes to access living, working and entertainment facilities in the urban area and adjacent areas. Complete social infrastructure and design planning to bring maximum convenience to residents' life here.
APARTMENT DESIGN
FPT Plaza 2 building only has 2 bedroom apartments and 3 bedroom apartments, with different areas depending on the location of the apartment.
Shophouse podium on the first floor: there are 23 Shophouse apartments with area from 56m2 to 126m2.
2nd floor: there are 10 apartments, the rest is a common space, indoor swimming pool, sports room, cafe area.
From the 3rd floor to the 25th floor: Each floor has 30 apartments, including 2 3 bedrooms, 28 2 bedrooms.
There is no penthouse on the top floor.
FPT PLAZA 2 HANDOVER STANDARD WITH BASIC FURNITURE PACKAGE
FPT Plaza 2 apartments with different areas from 56.4m2 to 77.86m2 (with apartment types: 2 bedrooms and 3 bedrooms corner unit).
Handover standard:
Tiled, wooden floor;
Painted walls and ceilings; tiled toilet wall;
Main door system, room access door, balcony door, window;
Upper and lower kitchen cabinets (including basin and faucet);
The restroom includes basic sanitary equipment;
Electrical system: including basic LED lighting, electrical switches, power sockets, TV sockets, network sockets;
Air conditioning: pre-installed copper piping system and condensate drain pipe.
LEGAL FOR FPT PLAZA 2
Legal documents of Plaza 2 have been updated from the investor FPT:
Investment Certificate No. 32121000127 issued by the People's Committee of Da Nang City on February 3, 2020 for FPT Danang Urban Joint Stock Company as the investor of the FPT Da Nang Technology Urban Area project (2nd adjustment);
Decision on approving the Environmental Impact Assessment Report of the project: FPT Plaza apartment building No. 939/QD-UBND dated March 17, 2020;
Construction Permit No. 111 /GPXD dated 5/11/2021
Official Letter No. 9085/SXD-QLN on notification of housing to be formed in the future in the FPT Plaza 2 Apartment Building project eligible for sale;
This project is offering some of the best value residential apartments for sale in Da Nang for both Vietnamese and Foreign buyers 
FPT PLAZA 2 Da Nang Apartments For Sale - Video Walkthrough