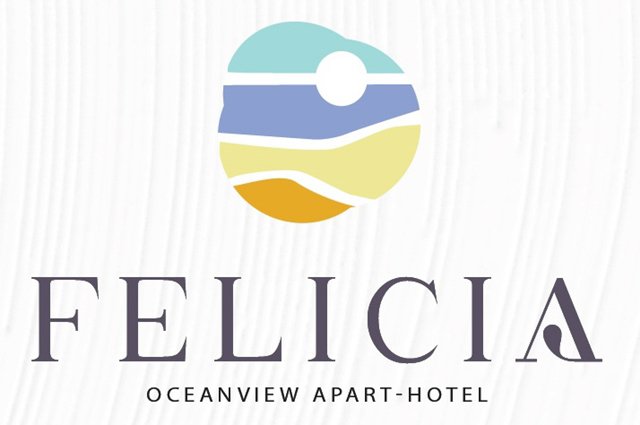 Felicia Danang Beachfront Condos For Sale
Located in a central location on the billion-dollar road Vo Nguyen Giap – Da Nang city, Felicia Beachfront Condos for sale is an Ocean View Condo Hotel project developed under a new trend of Co-living & Co-working model.
Felicia Danang – the first Co-living/Co-working tourist beachfront apartments for sale in Da Nang.
Felicia Danang marks the "introduction" of the Lyf operating brand in the resort hotel segment under Ascott Limited. 
CO-LIVING & CO-WORKING is a modern living model, with shared spaces, suitable for the lifestyle and rhythm of busy young people.
The developed model opens up a breakthrough connection experience, creating a unique environment for living, working and exchanging ideas.
A popular trend in European countries, it has now spread to Southeast Asia with the starting point of Singapore and promises to explode in Vietnam's real estate market.
The project has an area of 1,220sqm of land consists of one building including 2 basements, 25 floors with 193 comfortable and high-end condos. 
Contact us today for more information!
Overview of the Felicia Danang Beachfront Holiday Condos For Sale Project:
Location: Vo Nguyen Giap Street, My An Ward, Ngu Hanh Son District, Da Nang City.
Project name: Felicia Ocean View Apartment Hotel
Developer: Da Nang Silk Tower Investment Co., Ltd
Main contractor: Tan Ky Real Estate Construction & Trading Joint Stock Company (Takco)
Scale: 1,220 m2, including 2 basements, 25 floors with 193 comfortable and classy tourist apartments.
Product: 193 beachfront tourist condos for sale
+ 1 bedroom apartment: 31 – 42m2
+ 2 bedroom apartment: 55 -63m2
Expected handover: Quarter IV/2023
Legal: Fully according to regulations (Building Permit, Investment Certificate, Land Usage Right,…)
Operator: The Ascott Limited (Ascott)- Singapore
Investment Opportunity
Felicia Danang Beachfront Apartments for sale offers an effective profitable investment channel, in line with the resort trend of the future.
Investor will join the Rental Program for 5 years with sharing scheme of 90:10 which is expected not less than 6% per annum and receive 20 nights stay per year free of charge.
Discount up to 10% for early payment when buying a beachfront apartment in this project.
Felicia Ocean View Danang will bring guests comfortable and trendy services, with open space for easy exploration and community connection.
Typically, a co-working space is fully equipped with utilities and technology for people who love work and want to find new creative spaces.
The entire space of floors 1-4, and the rooftop will be for international standard facilities such as gym & yoga room, infinity pool, commercial center, restaurant, cafe in the air. The feeling of a vacation full of experiences.
Floor 1: Reception, Coffee, Bar, Meeting Boot, Lift Lobby, Gift Shop, Waiting Lounge, Event Space & Lobby
Floor 2:  Social Kitchen, Game Corner, Communal Space, Lounge, Lauder Rett, Lift Lobby, Soial Gym
3rd floor: Buffet, Indoor, Dinning, Vip Rooms
Floor 4: Video Meeting Room, Co-working, Leasable Offices, Private Booths
Floors 5 – 25: Apartment floors and entertainment and entertainment facilities
About the Felicia Danang Developer and Partners
DA NANG SILK TOWER INVESTMENT CO., LTD (Foreign name: DA NANG SILK TOWER CO.,LTD), Tax code: 0401857151, established on 10/10/2017, with registered office at 89 Ngu Hanh Son, My An Ward, Ngu Hanh Son District, Da Nang.
The Ascott Limited is the world's largest international accommodation operator and owner. Ascott's projects span more than 180 cities in more than 30 countries in Asia Pacific, Europe, the Middle East and Africa and the US with more than 117,000 apartments in more than 700 buildings.