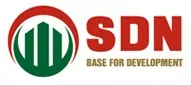 Expanded Hoa Khanh Industrial Zone
Expanded Hoa Khanh Da Nang Industrial Zone was transmitted from Danang Industrial Zone Infrastructure exploration and Development Company (DAIZICO) to Sai Gon – Da Nang Investment Corporation under Decision 1519/TTg-CN signed by the Government Minister on 6th October 2005.
This large and reputable IZ in Da Nang locates in the architectural complex including industrial zones, urban areas, services areas, with a total planning area of 132,6 hectares. Currently Hoa Khanh Industrial Zone has both land for industrial development as well as RBFs available for lease (example here). 
Expanded Hoa Khanh Industrial Zone
• Location (Distance From):
– City Center: 15km.
– Da Nang International Airport: 15km.
– Tien Sa International Seaport: 25km.
– Lien Chieu International Seaport: 1km.
• Total area: 132.6 ha.
• Fill rate: 95%.
• Land rental price: 115 USD/1 sqm.
• Lease term: Until the end of March 25, 2054 (33 years).
• Payment: Full payment.
• Internal road: Main road connecting to land lots with cross-sections of 34.5m and 16.5m.
• Power supply system:
– Connect to the national grid power line (110 / 22 KV).
– 80 MVA capacity, 22 KV grid system.
• Water supply system:
– The water supply system has an operating capacity of 210,000 m3/day.
– Water supply pipe to the foot of the fence of the plot.
• Wastewater treatment system:
– Placed along the internal road of the industrial park.
– Wastewater treatment center with a treatment capacity of 5,000m3/day.
• Green system: Flower gardens, green campuses account for 15-20% of the industrial park's land area.
• Fiber optic Internet, telephone system: Provided by State service in the IP.
• Waste treatment system: The investor signs a waste treatment contract with Da Nang Urban Environment Joint Stock Company.
• Inland Customs Clearance Port (ICD): Hoa Khanh Expanded Industrial Park has an ICD with an area of ​​2ha, which is convenient for carrying out Customs procedures for import and export goods.
• Electricity and water prices: according to State regulations.
• Wastewater treatment fee: according to regulations.
• Fee for using infrastructure: 0.46 USD/1sqm/year.
Inland Customs Clearance Port (ICD)
Wastewater Treatment System
Lien Chieu - Hoa Khanh Industrial Zones