When it comes to luxury and hospitality, few names are as synonymous with excellence as Marriott International. This global powerhouse has been at the forefront of offering world-class experiences to travelers around the world. Now, Marriott International is making waves in Vietnam, renowned for its natural beauty and rich cultural heritage. In this blog post, we embark on a journey through Marriott International's venture into the realm of Luxury Resorts in Vietnam. Join us as we explore the significance of this expansion, Marriott's historical presence in Vietnam, and the thriving luxury resort industry within the country.
1. Discovering the New Resorts
Nha Trang Marriott Resort & Spa, Hon Tre Island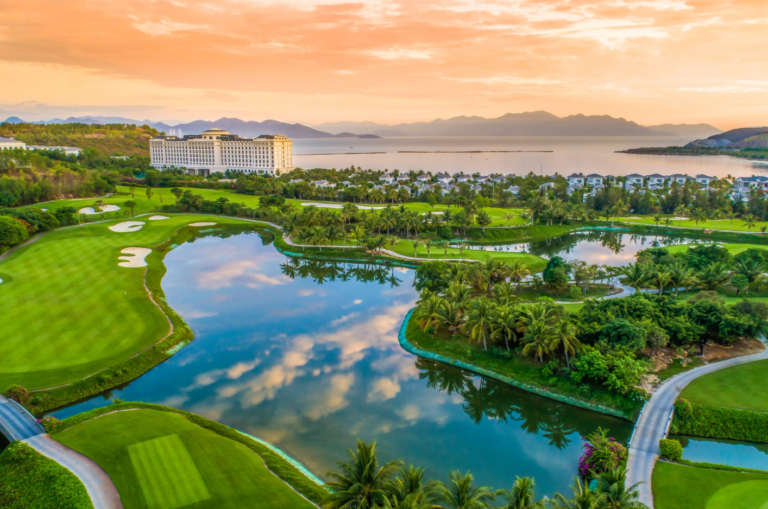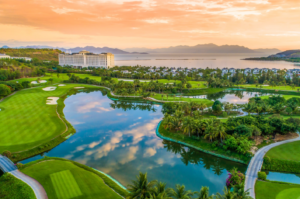 Nha Trang Marriott Resort & Spa, Hon Tre Island is set to become Marriott's largest hotel in the country with a staggering 829 keys. Located on Hon Tre Island, just off the coast of Nha Trang, this beachfront property offers 403 rooms and suites, along with 426 two-, and four-bedroom villas. Guests will enjoy four restaurants and bars, seven pools, two tennis courts, a fitness center, the Quan Spa, a kids' club and playground, and both indoor and outdoor event venues.
Danang Marriott Resort & Spa, Non Nuoc Beach Villas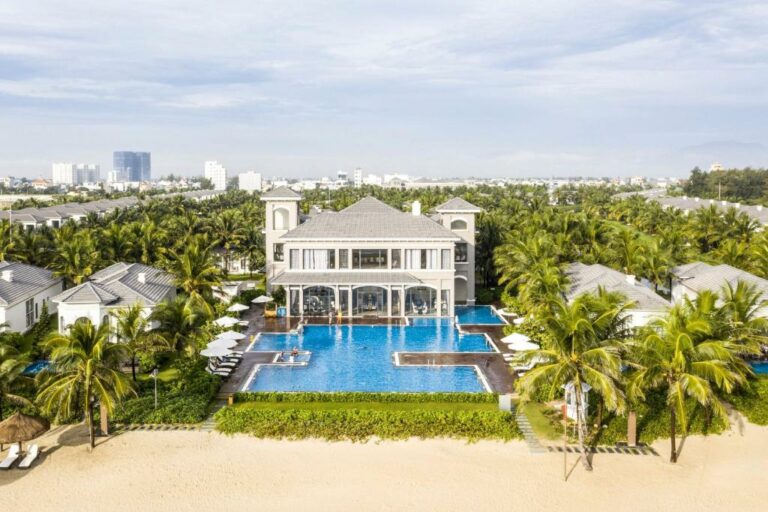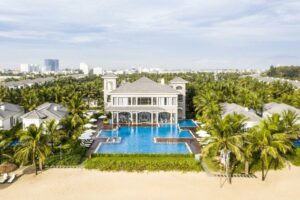 Danang Marriott Resort & Spa, Non Nuoc Beach Villas is situated on Vietnam's central coast, just steps away from Non Nuoc Beach and surrounded by popular attractions. This neo-classical resort offers a range of two-, three-, and four-bedroom villas, each with private plunge pools and sun decks. The resort is perfect for family vacations and offers the M Passport program, featuring in-villa picnics, beach activities, explorations of the Marble Mountains, and more. Facilities include five dining and social venues, an outdoor pool, a fitness center, a spa, a kids' club, and two tennis courts.
Renaissance Hoi An Resort & Spa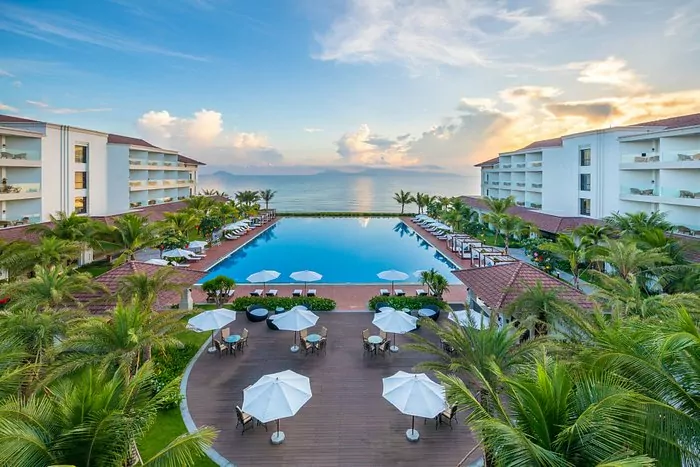 Renaissance Hoi An Resort & Spa marks Marriott's entry into Hoi An, connecting travelers with the UNESCO World Heritage town known for its classical shophouses and cobbled streets. Located at Cua Dai Beach, this 218-key property offers accommodations ranging from rooms and suites to beachfront pool villas. The resort also offers signature restaurants and bars, a spa, a 24/7 fitness center, a tennis court, and an infinity pool. The hotel's meeting space includes a 5,123-square-foot Grand Ballroom and an outdoor venue for 650 people.
JW Marriott Trang An Resort & Spa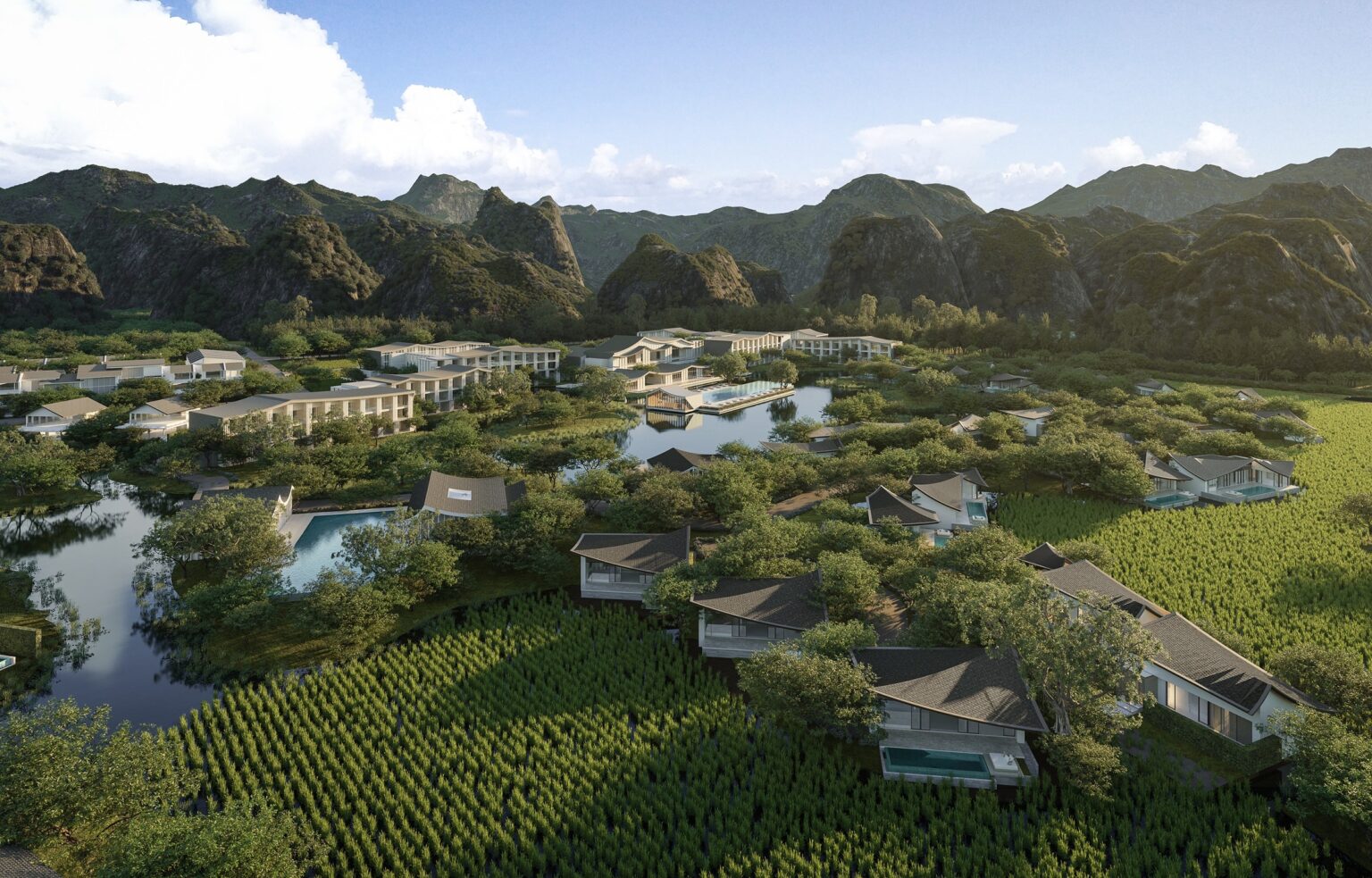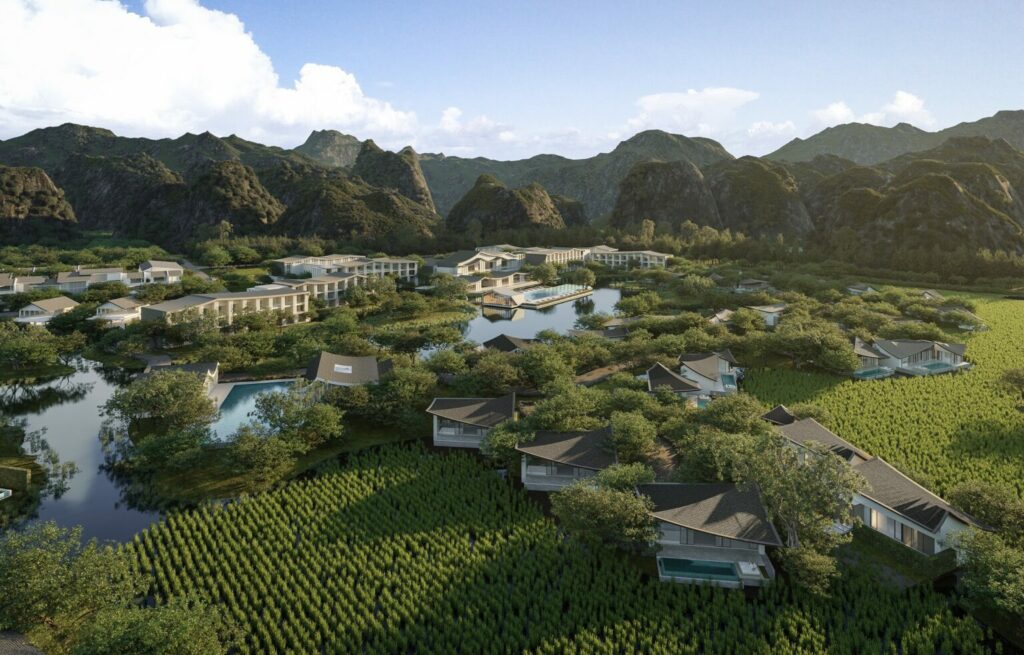 In 2028, the doors of the JW Marriott Trang An Resort & Spa will open to travelers seeking tranquility amid nature's bounty. This luxurious retreat, developed by the esteemed BITEXCO Group, is nestled amid lush wetlands and verdant hills. The resort offers a total of 150 spacious rooms and suites, complemented by a collection of 35 one- and two-bedroom villas, some of which come with private pool options. Dining options at the resort are diverse, with two restaurants, a café, a lobby lounge, and two bars. Leisure facilities are equally abundant, including two pool zones and the brand's signature Spa by JW with six treatment rooms. Families with children will find the kids' club with an outdoor playground and a recreational activity center a great way to keep the little ones entertained. Additionally, the resort features 850 square meters of event space, complete with a 500-square-meter ballroom and two meeting rooms.
The Luxury Collection Resort, Hon Thom Island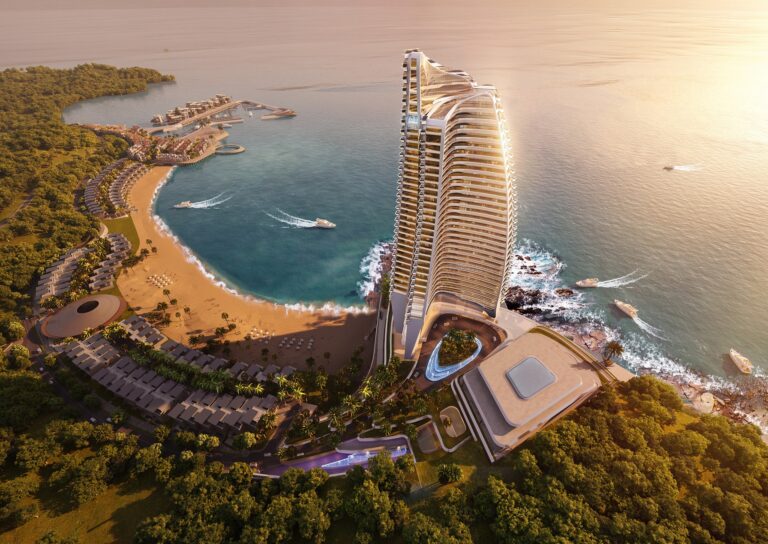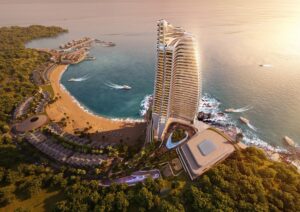 In 2029, Sun Group's Luxury Collection Resort on Hon Thom Island is set to make a grand entrance. This luxury resort, located on the northwest coast of Hon Thom Island, will feature 305 rooms and suites, ranging from 50 to 250 square meters. The resort is designed to offer family accommodations, with a variety of options available. The amenities include two pool areas, a kids' club, an activity center, a fitness center, and a spa with seven treatment rooms, whirlpools, saunas, and steam rooms. Six restaurants and bars that provide diverse dining experiences will delight food enthusiasts. Furthermore, the resort offers 1,690 square meters of flexible event space, featuring a 900-square-meter ballroom and three smaller function rooms.
Rit-Carlton Reserve, Hon Thom Island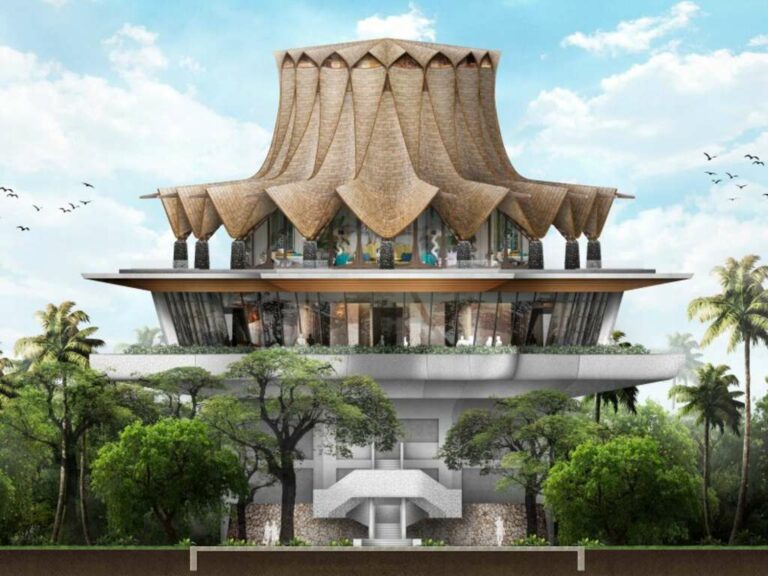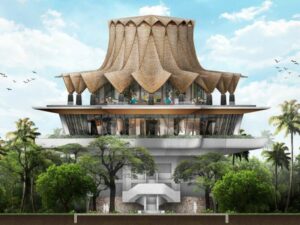 Anticipated to open in 2028 and designed by the renowned Bill Bensley, the new Ritz-Carlton Reserve on Hon Thom Island offers a complete escape into luxury and natural beauty. Situated on an intimate estate close to the south tip of Hon Thom Island, the resort offers a curated collection of 40 pool villas. The Ritz-Carlton Reserve features two resort pools, a spa, a salon, a fitness center, three restaurants, three bars, and Jean-Michel Cousteau's Ambassadors of the Environment educational program for kids. This program includes a two-story activity center and garden. The resort also offers a 300-square-meter event space suitable for beachfront weddings.
2. The Strategy Behind the Expansion
Vietnam's rapidly growing market for luxury travel, with rising demand from both international and domestic sectors, makes it an ideal destination for Marriott International's expansion efforts. The country's rich natural and cultural attractions have turned it into a magnet for travelers seeking unique and immersive experiences.
Marriott's strategic entry into Vietnam includes the introduction of prestigious brands like Ritz-Carlton Reserve and The Luxury Collection, along with the grand opening of the JW Marriott Trang An Resort & Spa. These initiatives are a testament to Marriott's unwavering commitment to the future of hospitality and luxury in Vietnam.
3. The Benefits and Impact
Marriott International stands to gain significantly from this strategic expansion. The introduction of these new luxury resorts not only enhances the company's reputation but also broadens the array of options available to travelers seeking upscale experiences in Vietnam.
Besides that, the economic and tourism impact on Vietnam is expected to be substantial. The arrival of these new luxury resorts will undoubtedly attract international visitors, further stimulating the local economy. Simultaneously, it will cater to the growing domestic luxury travel market, elevating the standards of service and accommodations available within the country.
This expansion doesn't only benefit Marriott International and its guests; it's also a win for local communities.
Travelers staying at these luxurious properties will have the opportunity to experience world-class luxury while exploring the natural and cultural wonders Vietnam offers. The positive impact on communities goes beyond economic gains, as it fosters cultural exchange and mutual appreciation, enriching the overall travel experience for everyone involved.