Moving to Da Nang? Wondering how much a house in Da Nang costs on average? CVR is here to help you get a rough idea of the average houses in Da Nang rental asking price.
The Danang City Rent and Housing Prices by CVR
Da Nang, a contemporary city in Vietnam, is frequently referred to as the country's most progressive and livable city, and it is home to one of the country's fastest-growing expat communities.


Danang offers a more laid-back lifestyle, more beaches, and perhaps new business chances. Danang has recently been a popular destination for long-term expats in Vietnam. Whether you're a digital nomad or a remote worker, moving to Da Nang for an extended period of time will be an incredible experience. The first question to ask is if the standard of rent is reasonable. 
But first,
Where should I live in Danang?
The Han River divides the city into two areas, both have plenty to see and do!


The cityside
Da Nang's business hub is on the west side, with easy access to traditional markets, malls, sprawling city parks, and contemporary riverfront cafes and nightclubs. Da Nang International Airport and the main bus terminal are both close by, making it easy to get in and out of town.
The beachside 
The experience on the east side of the river is considerably different; If you find the city side overly crowded, you might choose to stay on this side of Da Nang, which is bordered by the South China Sea. Miles of uncrowded, golden-sand beaches and parks, as well as laid-back, friendly residents, give this part of the city a beach town vibe. 
While there are many accommodation options, you won't have to worry about picking one as it's quite easy to get from one side to the other on foot or by car, which takes less than ten minute.


How much does it cost to rent a house in Danang?
Da Nang offers residents a good standard of living at a fraction of the cost of living in practically any other country. If you are looking for spacious, budget-friendly accommodation, rental houses are a perfect choice. You'll find a wide range of houses for rent in Da Nang, from cheap, affordable houses to luxury, pet-friendly long-term rentals.
Also check out: Top Apartments and Villas for Rent in Danang
Basic amenities such as a bedroom, bathroom, living room, kitchen, and dining room, as well as a garden and parking space, are usually included in the properties for rent in Danang.
The rental price of a house in Danang will depend on the house's size, location, and interior. A house in Danang can be rented for as low as $250 per month. However, you won't be getting much for it. For Western standards, a two-bedroom property, you can expect to pay roughly $US500 per month, and a three to four-bedroom house with a swimming pool, among the more popular neighborhoods, costs an average of $1000 – 1500 per month.
To get a better idea of what you could get for your money, check out some of our most recent listings in Da Nang for houses for rent and villas for rent at CVR!
• Rental price: $600/month
More details of the listing here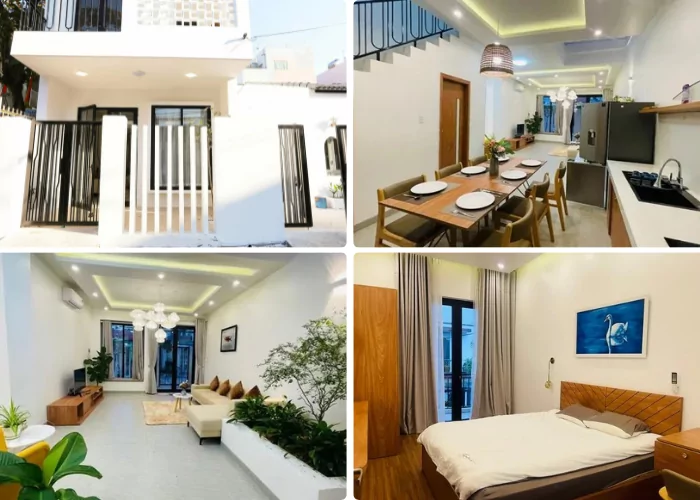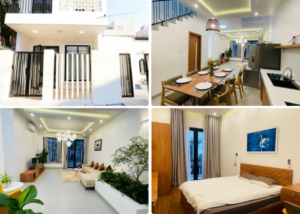 • Rental price: $670/month
More details of the listing here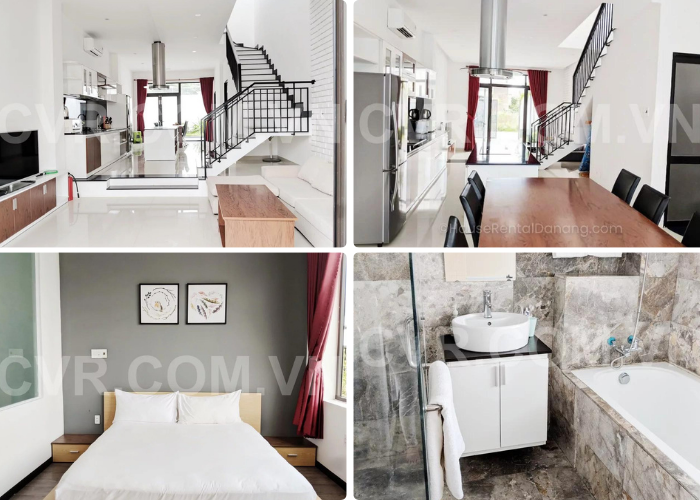 • Rental price: $990/month
More details of the listing here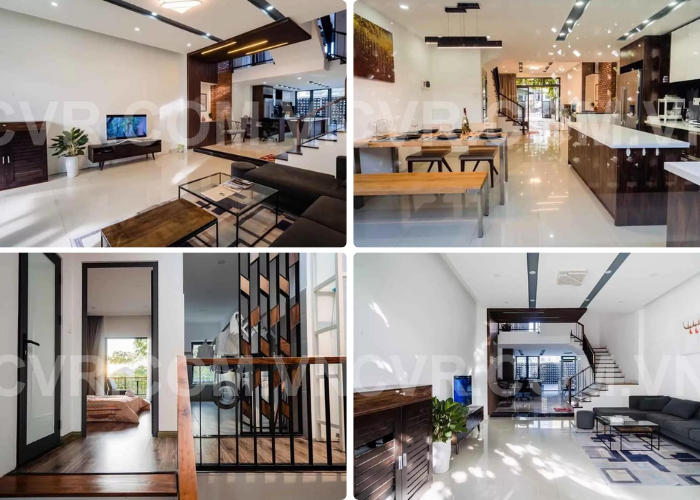 • Rental price: $1100/month
More details of the listing here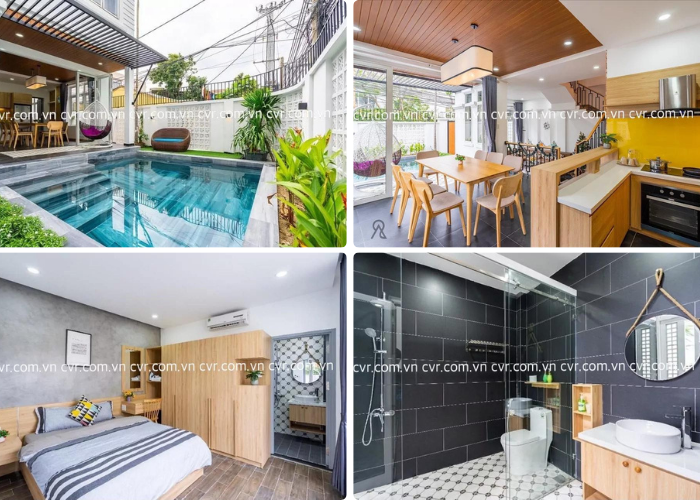 • Rental price: $1200/month
More details of the listing here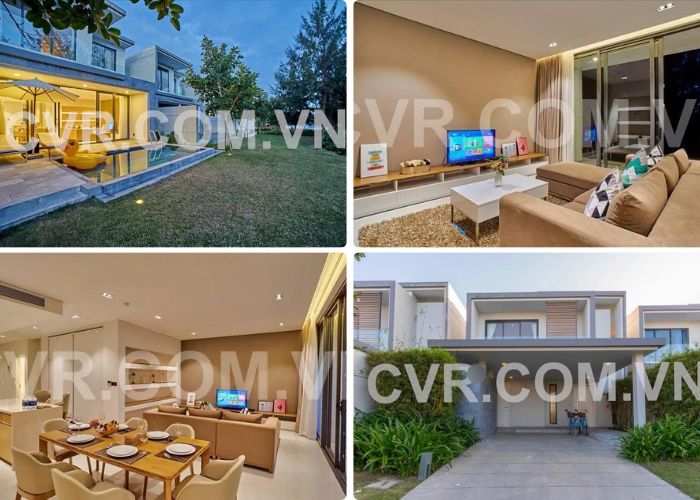 • Rental price: $1300/month
More details of the listing here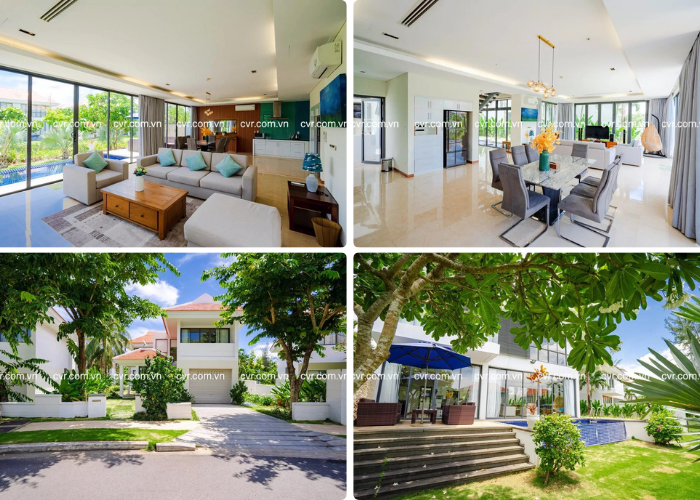 At CVR, you may find fully furnished flats or houses in desirable neighborhoods within walking distance of the riverfront or the ocean for the best possible cost! Find plenty of options through our listing of properties for rent in Da Nang, or simply contact CVR's team now to request a house viewing or to know first about our latest promotion. 

CVR is a professional real estate brokerage and has always been a reliable source of rental properties for expats in Da Nang, with many years of experience in property rental and real estate. We have an unequaled range of Da Nang's most sought-after homes. Our prices are obtained directly from developers, property owners, and local agencies.
Find your dream home in Da Nang by searching our listings!