Each week we post a news flash with notable articles related to the real estate market in Vietnam. We asked our team to pick the top stories from the past month and we've tallied the results. Check out the headlines that made big news in our office below. Have any of the articles we've shared impacted you? Is there any important news we've missed? We'd love to hear from you!
We hope you and your loved ones are staying safe and healthy. The CVR team is here to answer your questions any time. Whether buying, selling, renting or opening a business, contact us to talk about your real estate needs today.
Your Friends at Central Vietnam Realty
---
The Top Real Estate News This Month
1.
In an article titled: "Ho Chi Minh City to classify two types of condos to issue pink book", the author, Khanh Trang, pointed out that Ho Chi Minh City will classify condos into 2 categories: the first are isolated projects, and the second are projects with many additional public works such as schools, parks, hospitals and commercial areas.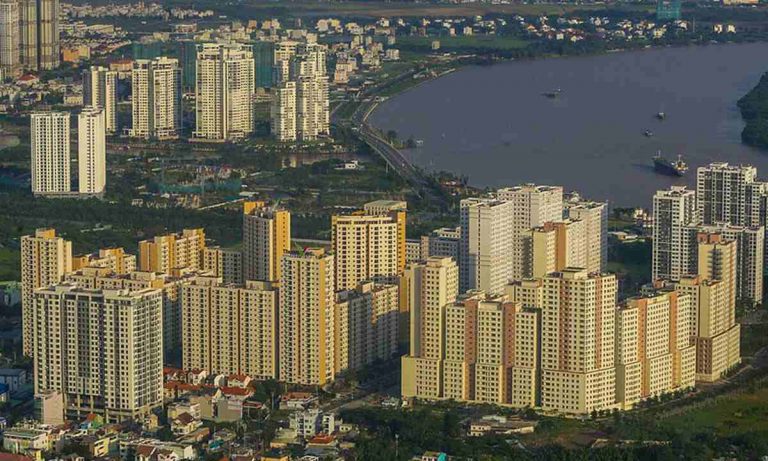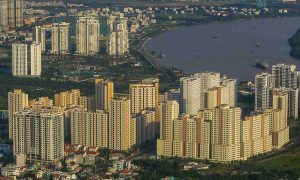 Type 1 includes independent projects, with only a few public facilities such as swimming pools and greenery. The land area in this type of project is determined to be residential land to collect land use fees and issue a Certificate of land use rights, ownership of houses and other land-attached assets (Certificate) according to regulations.
Type 2 includes large projects with many facilities. In addition to apartment buildings, there are many other public works such as parks, schools, hospitals, commercial areas, and sports areas. With this group, the area of ​​land for the condominium construction to collect land use fees and to issue the Certificate is determined according to the approved land use structure of the project and can be divided into 3 groups:
– Group 1 is the group of land for housing construction (land for construction of condominiums). The land use fee must be collected on 100% of the allocated residential land area (including the area minus construction density), and the Certificate is issued to the owner.
– Group 2 is the group of land for construction of public works (hospitals, schools, parks, sport areas). The state sets up management procedures and then decides on investment policy, including leasing (to encourage project investors to participate in investment and bidding to select investors to comply with regulations).
– Group 3 is the group of land for construction of traffic engineering infrastructure (lighting, telecommunications, power supply, water supply, drainage …). The investor completes the construction and hands over management to the State for. This area will not collect land use fees and will not issue a Land Use Right Certificate.
This new policy will clarify tax/fee procedures for land use and make it easier for developers as well as owners to determine what tax/fee they need to pay. Looking for a condo project in Central Vietnam? Our expert knowledge of both the property market and business environment ensure our clients are provided the best advice throughout the process. Now is the time to find great opportunities at excellent prices. Contact CVR to get your search started today!
Source:  http://batdongsan.com.vn/chinh-sach-quan-ly/tp-hcm-chia-2-loai-du-an-chung-cu-de-cap-so-hong-ar105654
 
2.
The next article we find attention worthy is titled: "Da Nang to be developed into the financial center of the Central region"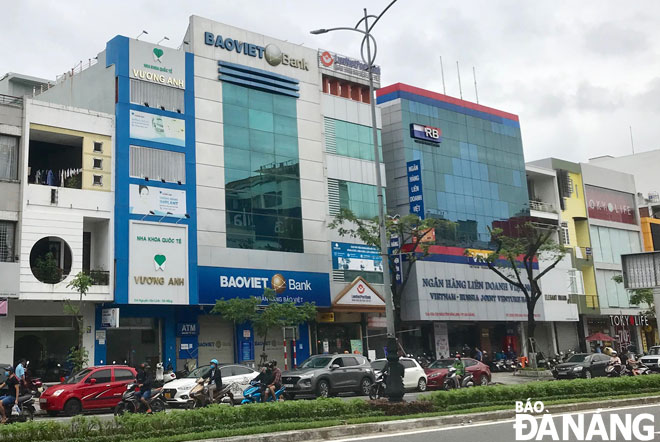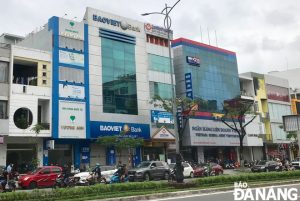 There are many advantages to becoming a regional financial center. Lending and raising capital in the financial market both had good growth results. In addition, Da Nang has a developed transport and telecommunications infrastructure, an extensive credit institution system, a favorable business environment, and quality human resources.
In terms of the business environment, Da Nang is considered by the local and domestic business community as one of the most favorable and attractive investment and business destinations in Vietnam. Da Nang's Provincial Competitiveness Certificate (PCI) is always in the "very good" group. This is an advantage of the city and positive news for investors choosing to invest and trade in Vietnam.
Considering an investment but not sure where to start? CVR will help you find opportunities with the most potential and guide you through every step of the buying process. Contact our team for more information on current and upcoming projects today!
Source:  http://www.baodanang.vn/channel/5404/202012/phat-trien-da-nang-thanh-trung-tam-tai-chinh-khu-vuc-mien-trung-tay-nguyen-3873505/index.htm
 
3. 
In an article titled "Resort real estate on the rebound in 2021", the author informs that the market's challenges over the past year will cause investors to be more cautious in their options. In particular, the factors of location, clear legal status, high profitability and reputation of the investor are the top priority.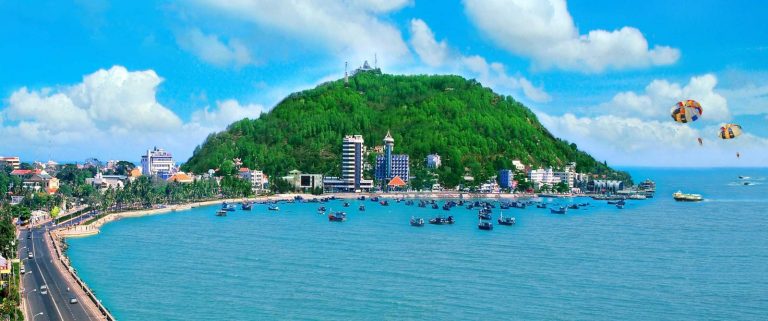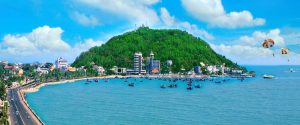 1) Real estate on the rebound:
In recent surveys and conferences, many experts share that the Covid-19 pandemic has caused many difficulties for the real estate market. However, with the positive signal of vaccines and good Covid-19 control policies, the real estate sector in particular and economy in general has started to warm up and will heat up again by 2021.
To confirm this, Mr. Nguyen Van Dinh, Deputy General Secretary of the Vietnam Real Estate Association acknowledged that although Vietnam has experienced a large decline in international visitors, this is still an opportunity for investors because we have great potential for tourism, especially marine tourism. With over 20 million international visitors to Vietnam each year with an average vacation time of 5-7 days per vacation, and 85 domestic visitors with an average vacation time of 3 to 4 days, Vietnam tourism will need more investment projects in the form of complexes integrating tourism, entertainment, relaxation, and shopping. Opportunities for tourism real estate, especially resort real estate in 2021, remain numerous.
2) Choose the right investment product
Considering the positive changes in the market, investors need to choose the right products. Resort and tourism real estate is a long-term business rather than short-term investment and investors will be more cautious when looking for projects with reputable investors, diversified development models, strong legal status and good management and operation systems.
Considering investing in Vietnam? Our approach is to understand your specific investment objectives, risk tolerance, and target locations. Whether you are looking for your first rental property, buying and selling properties, or building value through long-term hold, CVR can help you maximize your investment goals. 
Source: http://thanhnienviet.vn/2020/12/08/bat-dong-san-nghi-duong-2021-dau-se-la-vung-dat-hua
 
4. 
The next article we find interesting is titled "Three cases new construction homes are exempt from construction permits in 2021"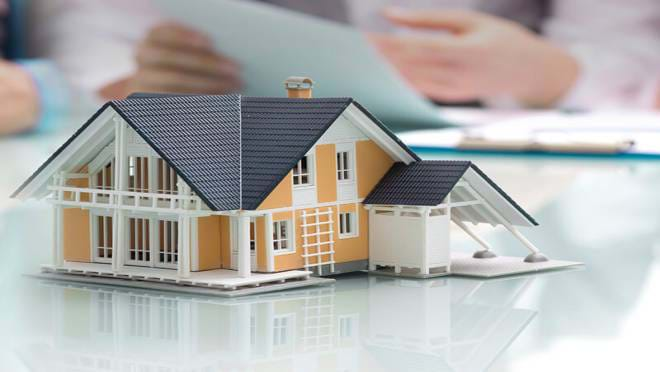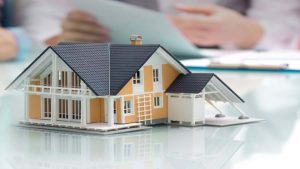 The revised Construction Law 2020 (officially takes effect January 1, 2021) lists 3 cases when new construction homes are exempt from construction permits from 2021:
Case 1: Separate residential house with less than 7 stories in urban project, housing project with 1/500 planning approved by authority.
Investors in this case are exempt from construction permits, but are responsible for sending notices of construction commencement time and construction design dossiers to the local authority.
Case 2: Separate house in rural areas with less than 07 stories and in an area with no urban planning, planning of functional areas or detailed construction planning approved by authority. Except for cases built in conservation areas or historical-cultural relics.
Case 3: Separate house in mountainous areas, islands, in an area without urban planning or planning for functional areas; Except for cases built in conservation areas or historical-cultural relics;
Thinking about building a home? Questions about the new construction process? Our experience, highly regarded reputation, and strong legal knowledge keeps us at the forefront of the real estate industry. The CVR team is here to help – Contact us today!
Source:  http://vietnamnet.vn/vn/bat-dong-san/thi-truong/3-truong-hop-xay-nha-khong-phai-xin-giay-phep-xay-dung-theo-luat-moi-695175.html
 
5.
In an article titled "5 steps to appraise the value of a high-end apartment", Mr. Tran Khanh Quang, General Director of Viet An Hoa Real Estate Company, said that when buying an apartment, you can perform 5 steps to appraise the value yourself.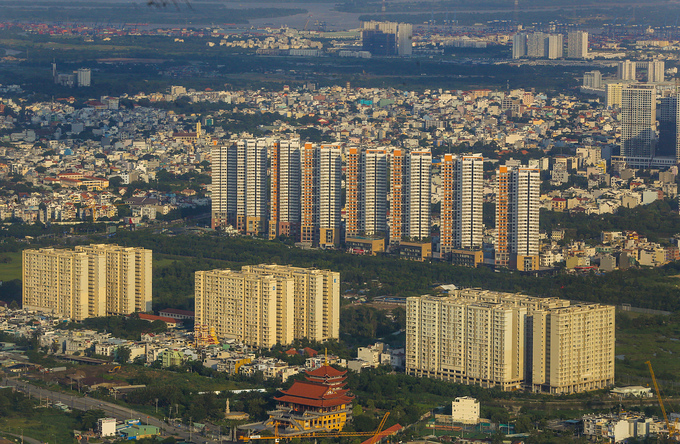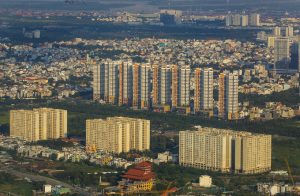 Step 1: Determine the basic cost
Take the land price plus the construction price to find the total project cost. Then divide the total cost by the area of the commercial floor to calculate the price.
Step 2: Find brand equity
Multiply the cost by a factor of 1-1.2 depending on the reputation of the investor. Normally, if you are a reputable investor, specializing in developing high-end projects, you can multiply by the factor 1.2.
Step 3: Measure the "heat" of the area the project is located.
Step 4: Estimate the expected return of the asset
Customers can evaluate the quality of the project and the future growth potential to determine the expected return on the investment. For the high-end condominium market, the average expected return is 1.4 per total investment.
Step 5: Selling expenses
Selling expense in 2020 are multiplied by 1.1. Multiply the cost by this coefficient to figure out the cash flow to be paid for marketing.
Once the above 5 steps have been identified, the apartment price will be calculated by multiplying all results. This is a common process to find out what apartment prices are being offered on the market, excluding financial costs (loans). If the projects have loans from banks or other financial institutions, the apartment price will be multiplied by the financial solution factor of 1.05-1.1.
The CVR team is here to help you find the right investment property, new or used. Contact us today for more information on available resales and new construction projects.
Source:  http://vnexpress.net/5-buoc-tham-dinh-khi-mua-can-ho-co-gia-ky-luc-4206471.html
 
6. 
The next piece of news worth mentioning  is titled: "Quang Nam warned 70 real estate development projects they are not allowed to sell."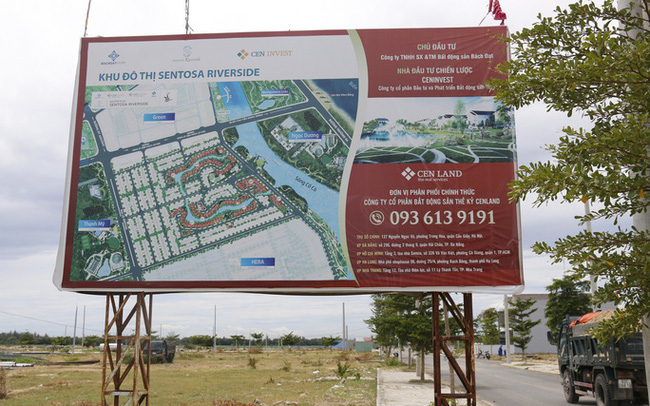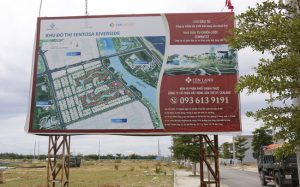 On December 17, the Department of Construction of Quang Nam province posted information warning buyers about 70 real estate projects in the new urban area of Dien Nam – Dien Ngoc (Dien Ban Town) which are not eligible for sale.
Among these 70 projects, there are 13 projects by two companies, Bach Dat and Bach Dat An. Sentosa Riverside urban area is one of 13 projects of Bach Dat company that are not allowed to list their units for sale.
Buyers should be aware when buying land lots without ownership certificates, and avoid projects by the two developers mentioned above.
Interested in investments on Vietnam's beautiful coast? Coupled with expert market knowledge, we offer a robust range of services designed to provide you with the insight to access and participate in investments in a variety of ways. CVR will help you find opportunities with the most potential and guide you through every step of the buying process. Contact our team for more information on current and upcoming projects today!
Source:   http://cafef.vn/quang-nam-canh-bao-70-du-an-bat-dong-san-chua-duoc-phep-giao-dich-20201217144003998.chn
 
7. 
The title of the next article is quite self-explanatory: "The biggest fluctuation segments of Real Estates Market due to Covid-19"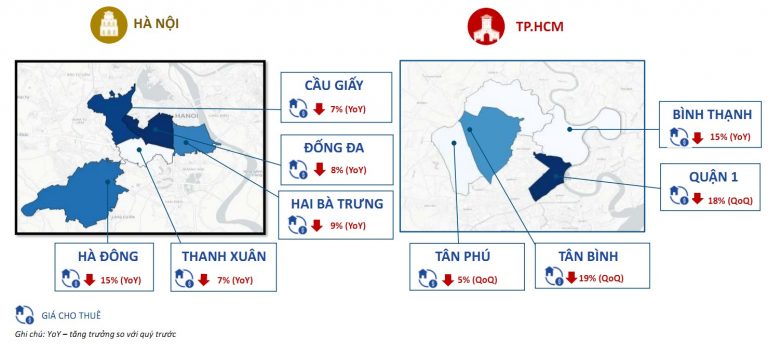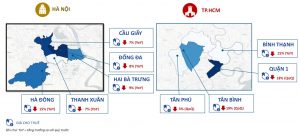 In 2020, Covid-19 caused fluctuations to various real estate segments that do not follow the laws of the market.
Resort real estate paralyzed, series of hotels for sale
Social distancing, coupled with cancellations of international flights, paralyzed resort real estate. With no foreign tourists, accommodation facilities wavered. A series of hotels were forced to close following the two outbreaks. A report dated September 3, 2020 of the Hanoi Department of Tourism said that by the end of August, there were up to 950 accommodation establishments shutting down. By September 2020, the City Tourism Department of Da Nang said that out of more than 1,000 accommodation establishments in the area, about 250-260 hotels, apartments and villas were for sale.
Private houses, townhouses for rent, reduced price
Private houses and townhouses in big cities like Hanoi and Ho Chi Minh City, especially in busy areas, always hold the prime position, and only increase in price, never decrease. However, after two waves of Covid, many industries failed making leasing difficult. Many landlords had to reduce rents to find tenants or sell.
Industrial real estate welcomes golden opportunity, booming demand
The US-China trade war and the additional resonance of Covid-19 created advantages for Vietnam's industrial real estate, giving cities like Da Nang the opportunity to welcome a series of giants in the retail and manufacturing industries looking for a new playground.
Considering a home purchase or planning to move your business to Vietnam? Contact us today! The CVR team is here to guide you through the buying process. With our expert knowledge of the residential and commercial real estate market, we can help find the property that fits your needs, in the right location for you!
 Source:    http://batdongsan.com.vn/tin-thi-truong/bds-2020-nhung-phan-khuc-bien-dong-manh-nhat-vi-covid-19-ar105799
 
8. 
The last article we find attention worthy questions "Why do Vietnamese people prefer to build a house rather than buy an apartment?"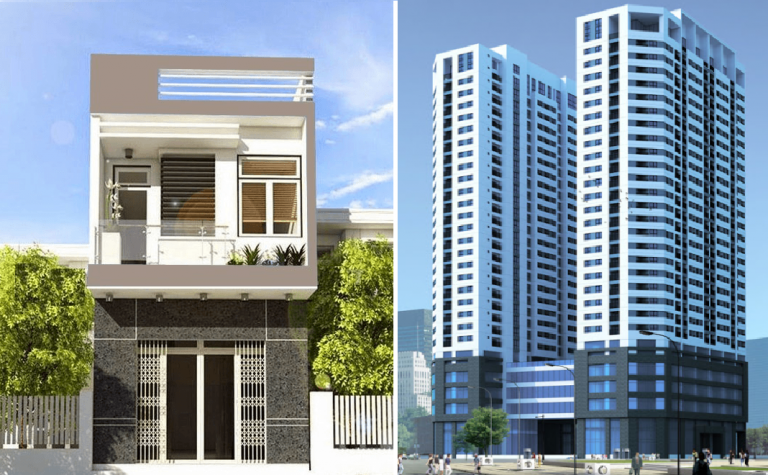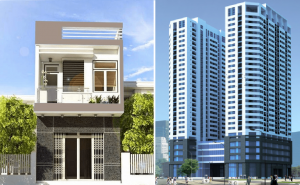 1) The house is one's own, the apartment is shared.
Single family homes make people feel more secure because they own 100% of the property. Homeowners can build, repair, or design the interior to their own accord without consulting or obtaining approval from the local authority or the investor (except for some areas with regulations on height).
2) Buying a house is "a hundred year story"
Buying a house is a long-term investment, and an asset to pass on to your children or grandchildren. The transfer of a house avoids complicated and cumbersome procedures, and the property value will be kept stable or increased in the future, without worrying about devaluation.
3) "An inch of land is worth an ounce of gold"
As an agricultural country, since ancient times, " An inch of land is worth an ounce of gold" has become a common concept of many generations of Vietnamese people. Many people even measure the enemy's wealth based on the number of land plots they own. "Buying gold makes a loss, buying earth makes a profit". Most Vietnamese people believe that pouring money into real estate is always safe because people will increase but the land cannot, so it will be more valuable as time goes on.
Our experience, highly regarded reputation, and strong legal knowledge keeps us at the forefront of the real estate industry. Thinking about building a home? Questions about the new construction process? The CVR team is here to help!
Source:    http://batdongsan.com.vn/phan-tich-nhan-dinh/vi-sao-nguoi-viet-chuong-cat-nha-dat-hon-mua-can-ho-chung-cu-ar103335
 
As always, CVR is at your service and happy to provide help anyway we can!
Contact Us today 
[contact-form-7 id="29268″ title="CondotelPostCVR"]