Con Tien Hoi An is Hoi An's largest commercial project as well as the 's biggest luxury eco-resort villa. The project is located in Cam Thanh area, Hoi An, promising to continue the success of two projects, Casamia (2018) and Casamia Calm (2013) of the same investor Dat Phuong. Con Tien Hoi An deserves a high potential project for investment and resort in Hoi An – Quang Nam.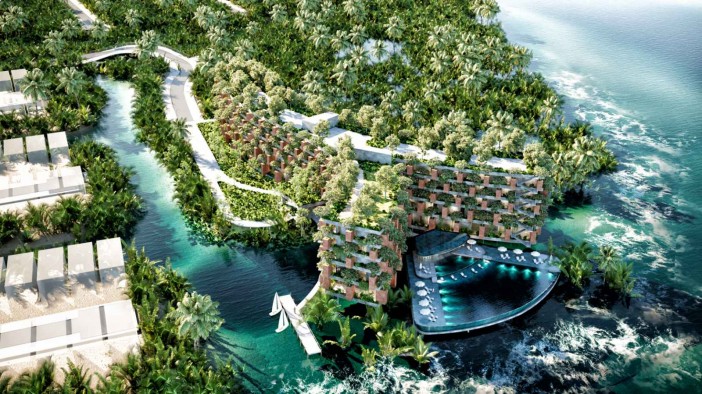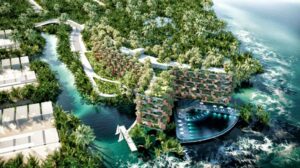 Content
1. Overview of the Con Tien Hoi An urban area project 
---
Con Tien Urban Area Project Overview by CVR
1. Overview of the Con Tien Hoi An urban area project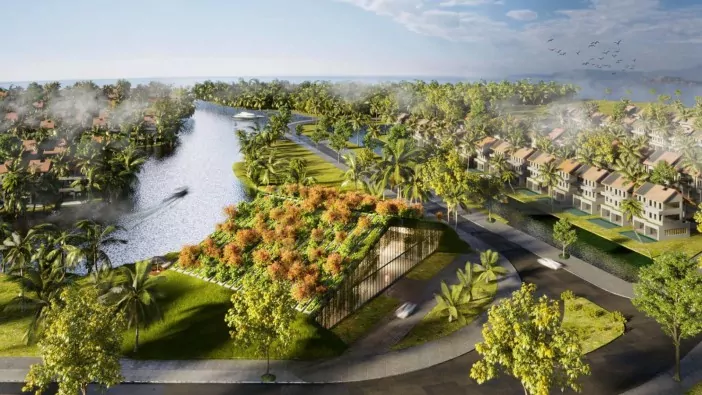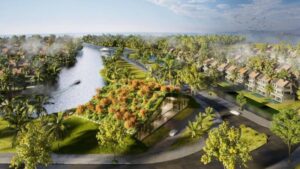 ❖ Project name: Con Tien urban area
❖ Location: Cam Thanh commune, Hoi An city, Quang Nam province.
❖ Project Scale: 31.1 ha
❖ Handover standard: Rough construction to complete the exterior (2-3 floors + roof)
❖ Construction Progress: Completed the entire utility infrastructure of the area including theme parks, amusement parks, fountains
landscape, walking path.
❖ Legal: Long-term ownership
❖ Design consultant: VTN Architect/ENCITY
2. Location of Con Tien Hoi An urban area project
The location of the land is about 5km from the center of Hoi An, not too far but far enough to develop independently and become a new entertainment destination, convenient to develop commercial services.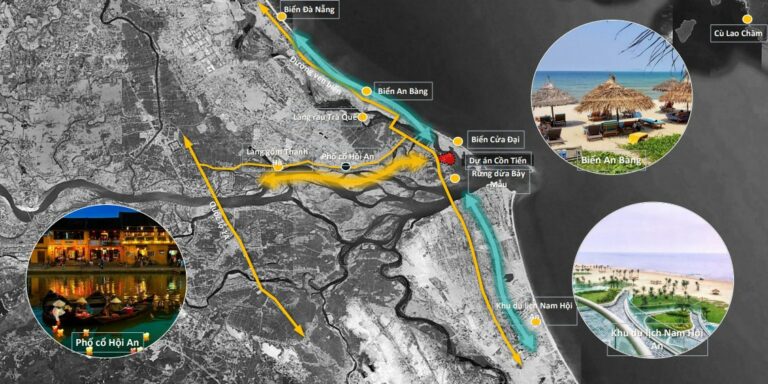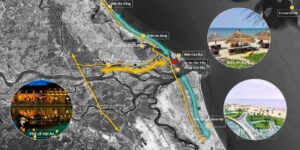 Convenient traffic connection of Con Tien Hoi An urban area project:
• The project has direct access to the coastal road – the route is an important driving force for the development of local trade and services.
• Located on Vo Chi Cong arterial road, close to 7 acres of coconut forest – a UNESCO recognized heritage site, Cu Lao Cham,
• View of Cua Dai estuary.
• Distance from Hoi An Ancient Town: 5 km
• Distance from Da Nang airport: 30 km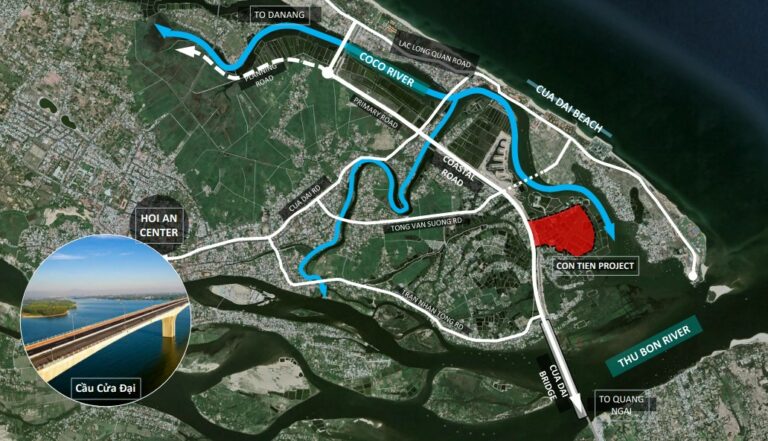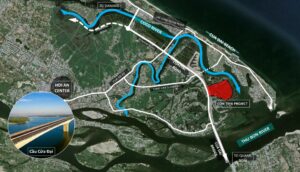 3. Project Scale, Utilities of Con Tien Hoi An urban area project
Scale – Utilities of Con Tien Hoi An Urban Area Project
_____________________________________________
Con Tien Hoi An urban area project has a total area of more than 30 hectares, with the goal of developing into a modern high-class urban area in harmony with green space. The project is synchronously invested in infrastructure, transportation network, education system, commercial services, tourism and entertainment. Where the architectural heritage of Hoi An town is released into each delicate design line in harmony with the landscape canal system and the mangrove ecosystem.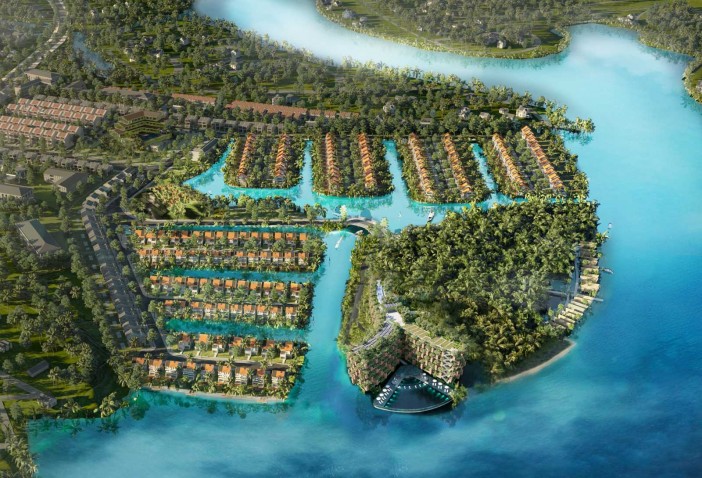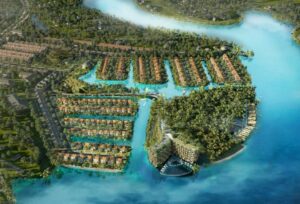 The project is a 5-star standard entertainment, resort, service, and commercial complex with full facilities:
Smart Greenspace system:
Smart design; Bringing fresh and green living space.
Commercial utilities and services:
Convenient supermarket, shopping center, restaurant – hotel, marina, commercial center…
System of amusement parks – entertainment:
Square, sports ground, children's play area, water park, outdoor swimming pool…
International Marina, Large outdoor swimming pool, Club, Restaurant, gym, Casino……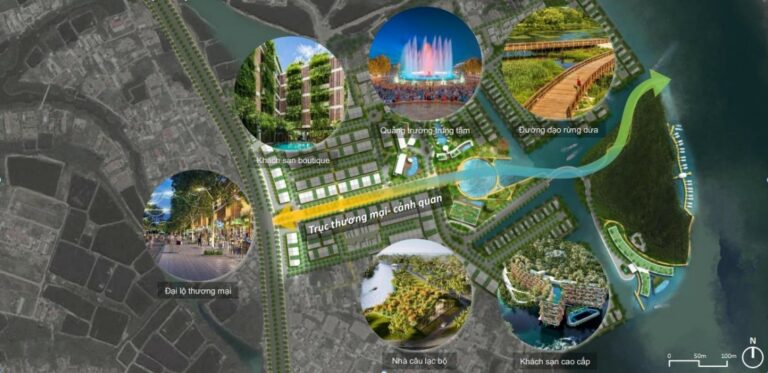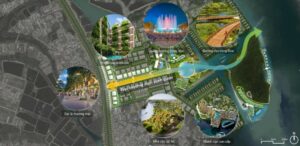 Why should you invest in Con Tien Urban Area?
__________________________________________________
• Standard legality with long-term ownership red book of each apartment
• Won the Real Estate Award for the best landscape design – Asia Property Awards 2021 (Vietnam),
• Utilities in the urban area up to 5-star resort standards
• Enjoy the estuary ecosystem with absolutely fresh air
• Developed by Dat Phuong, the leading eco-real estate developer in Central Vietnam.
• Design products to optimize performance
• Security 4 layers of absolute safety
• Pioneer in the development of the night economic zone in the city area. Hoi An in particular and Quang Nam Province in general.
• Planning to diversify product types, ownership purposes


The sales policy and selling price of Con Tien urban area project are continuously updated by CVR.
For all information related to the Con Tien urban area project, please contact CVR to receive the most detailed advice.
Contact to receive information, selling prices, preferential policies from investors when buying commercial and resort real estate in Con Tien Urban Area!
Hotline: 0778 948 949 | CVR
Email:  [email protected] 
Address: 333 Chương Dương, Ngũ Hàng Sơn, Đà Nẵng, Việt Nam


Property for sale in Da Nang can be found at CVR!  

Buying and selling real estate in Da Nang has never been easier. Get experienced property advice, real estate news, and expert perspectives from both local and international real estate experts.
CVR is a professional real estate brokerage in Vietnam that specializes in assisting clients in purchasing, selling, and renting homes in the central regions of Vietnam at the best possible prices. We have an unequaled range of Da Nang's most sought-after homes. Our prices are obtained directly from developers, property owners, and local agencies.
Find your dream home in Da Nang by searching our listings!