Cadia Quy Nhon, a commercial complex of hotel services and luxury beach resort apartments, uniquely located right in front of the main road facing the sea at No. 1 Ngo May, Nguyen Van Cu, Quy Nhon City.
The two 40-story buildings that make up Cadia Quy Nhon aim to become a landmark by providing high-quality products and a liberal way of life that is in keeping with both international standards and the beauty of the local culture. Cadia Quy Nhon promises to promote new tourism in Quy Nhon that has the greatest chance of being attractive to investors.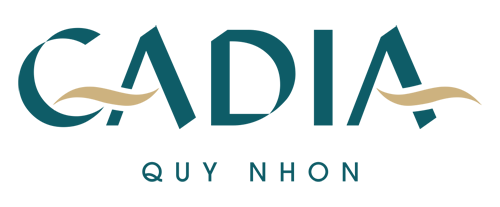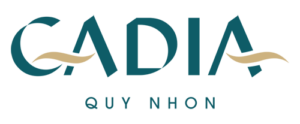 Content
1. Cadia Quy Nhon project overview 
Cadia Quy Nhon Project

1. Cadia Quy Nhon project overview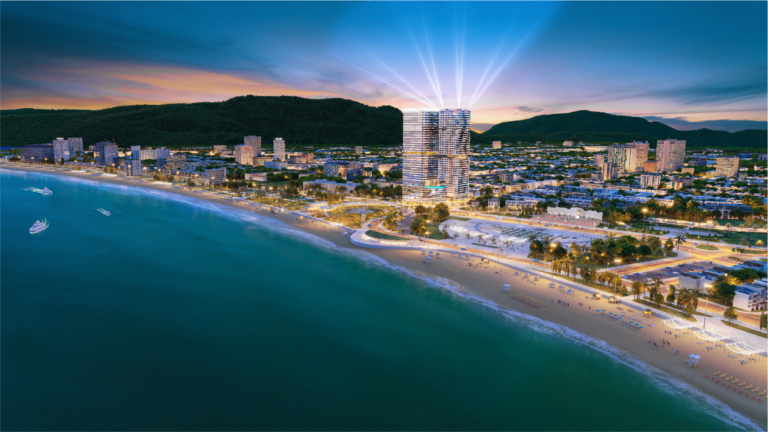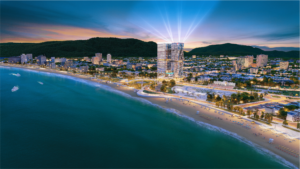 ❖ Project Name: Cadia Quy Nhon
❖ Project Location: No. 1 Ngo May, Nguyen Van Cu ward, Quy Nhon city, Binh Dinh province
❖ Investor: Phat Dat Real Estate Development Joint Stock Company
❖ Operating Partner:
• Courtyard By Marriott: Hotel Tower
• Centara: Tourist apartment tower
❖ Total area: 5,426 m2
❖ Project Scale: Two 40-story towers. 3 basements
• 1 hotel tower
• 1 tourist apartment tower
❖ Products: 800 tourist apartments & shophouses including Studio apartments, 1+1BR apartments, 2BRs apartments
❖ Utilities: Commercial center, swimming pool, hotel, food, entertainment….
❖ Handover: Expected handover in Quarter IV/2024
2. Location of Cadia Quy Nhon pr

oject 
Cadia Quy Nhon project is located at a unique location right in the city center square with a direct view of Quy Nhon sea, where the intersection of busy inner city axes such as An Duong Vuong – Xuan Dieu, Nguyen Tat Thanh and Dien Hong.
From Cadia Quy Nhon, it is easy to connect to places of entertainment, tourism, and culture as well as traditional craft villages through major highways and national highways in the region.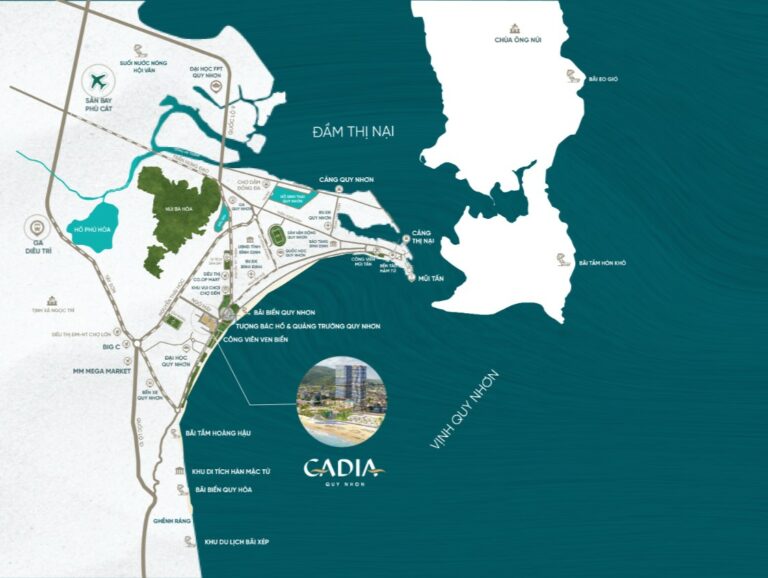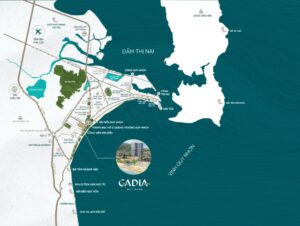 The project, adjacent to arterial roads, connects to famous entertainment and tourist attractions in the area.
• 1 minute: to Central Square, Quy Nhon Beach
• 3 minutes: to Co.op Mart Supermarket, Quy Nhon University
• 5 minutes: to Walking street, night markets, Quy Nhon Trade Center
• 10 minutes: Quy Nhon train station, Thi Nai port, Han Mac Tu relic site, Ghenh Rang – Tien Sa, Queen beach, Twin tower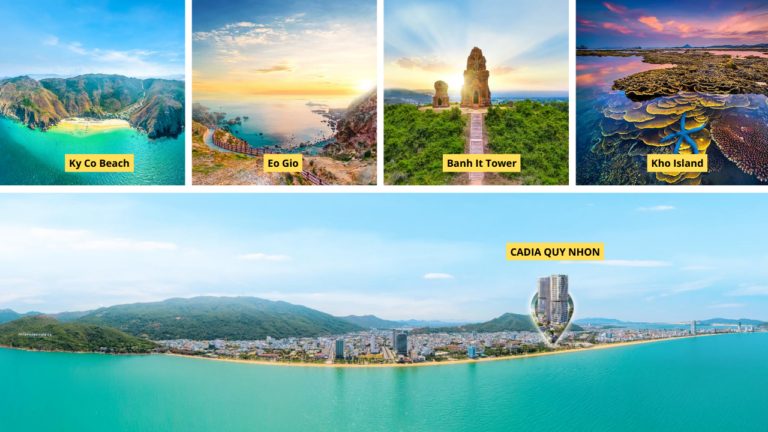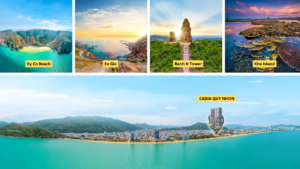 3.  Project Scale and utilities of

Cadia Quy Nhon
Project Scale – Utilities of Cadia Quy Nhon Project
_____________________________________________
Project Scale: Cadia Quy Nhon hotel and commercial service complex is built on the land of 5,426 m2 with 2 blocks of 40 floors, including 868 apartments and shophouses in which: a hotel tower & a tourist apartment tower.
° Low-rise block A: Has 40 floors and 03 basements, with about 868 tourist apartments combining commercial and service.
° Low building block B: has 40 floors and 03 basements, with about 368 business class hotel rooms.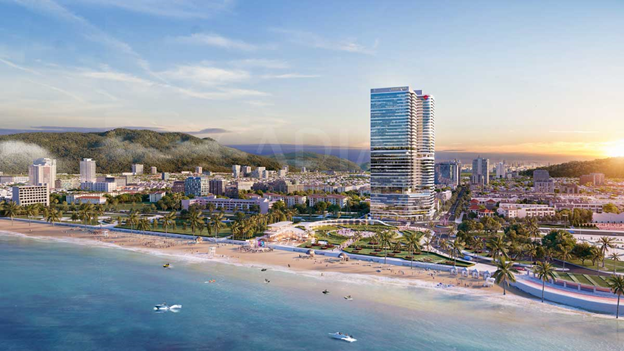 Project Utilities: A system of luxury utility chains and high-class services at Cadia Quy Nhon includes:
° Sky Garden with a 360-degree view
° Infinity pool
° European – Asian restaurant chain
° Shiki Japanese Restaurant
° Modern Gym- Spa
° 5-star hotel
° Shopping mall
° Amusement parks
° Premium spa services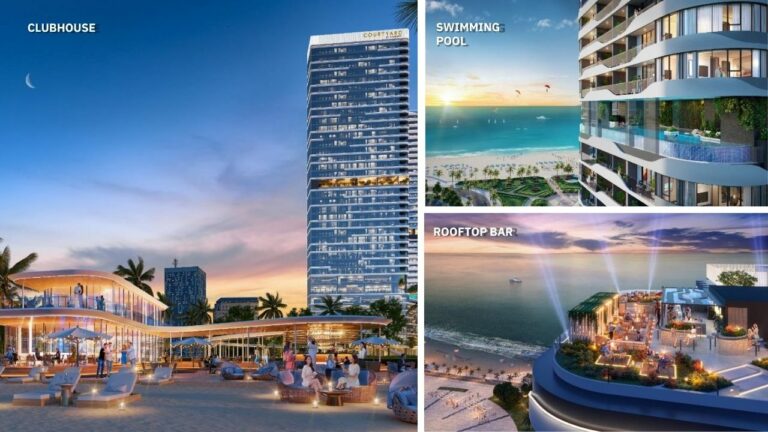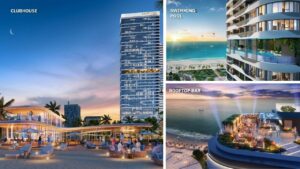 4. Cadia Quy Nhon

 –

Project highlights
• The "golden" location with a sea view in the middle of the city center.
• ️Exquisite architectural design: Cadia Quy Nhon bears the imprint of indigenous culture, typical of the "land of martial arts and literature", each apartment belongs to the Hotel and Service Commercial Complex. Cadia Quy Nhon beach calendar is likened to a unique work of art, opening up unique experiences for homeowners.
• International management and operation: Establishing a new standard of living in the coastal city of Quy Nhon with quality service, management, and operation from international brands: Centara Hotels & Resorts and Courtyard Marriott.
• Prestigious investor – Phat Dat Real Estate Development Joint Stock Company with many years in the real estate field, dozens of completed projects bring a lot of value to investors.

Selling price and payment schedule at Cadia Quy Nhon Project
_____________________________________________
The sales policy and selling price of the Cadia Quy Nhon project are continuously updated by CVR.
For all information related to the Cadia Quy Nhon project, please contact CVR to receive the most detailed advice.
Contact to receive information, selling prices, and preferential policies from investors when buying commercial and resort real estate in Cadia Quy Nhon!
Hotline: 0778 948 949 | CVR
Email:  [email protected] 
Địa chỉ: 333 Chương Dương, Ngũ Hàng Sơn, Đà Nẵng, Việt Nam


Property for sale in Da Nang can be found at CVR!  

Buying and selling real estate in Central Vietnam has never been easier. Get experienced property advice, real estate news, and expert perspectives from both local and international real estate experts.
CVR is a professional real estate brokerage in Vietnam that specializes in assisting clients in purchasing, selling, and renting homes in the central regions of Vietnam at the best possible prices. We have an unequaled range of Central Vietnam's most sought-after homes. Our prices are obtained directly from developers, property owners, and local agencies.
Find your dream home in Central Vietnam by searching our listings!
z