Week 44/2020 – Central Vietnam Real Estate News Summary
In this weekly or sometimes bi-weekly news flash – CVR: Central Vietnam Realty will provide a choice of articles from mainly Vietnamese media sources related to real estate market in Vietnam.
We will be focusing on issues related to Da Nang and Hoi An, while also looking at national news and their possible impact for Central Vietnam's property market.
You will find a summary, link to the source as well as CVR's take on the article.
We believe that local knowledge is the key to making the best possible decision and that's what we offer to all our clients.
"CVR: Western Management – Local Knowledge"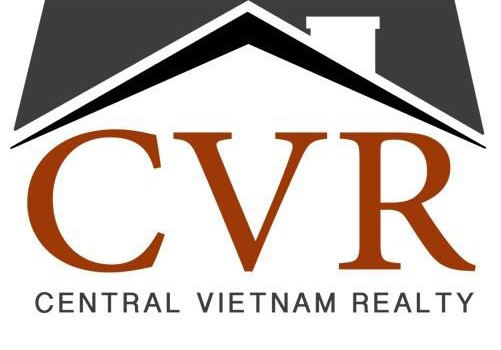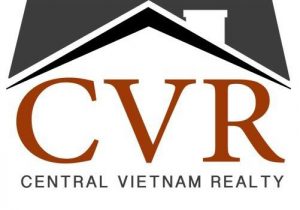 1.
In an article titled "The reasons real estate attracts customers at the end of the year", the author highlights that according to experts, usually, in the context of a recession, highly liquid assets such as cash and gold are given priority. However, at present, dozens of banks have reduced their savings interest rates and have not shown signs of rebound. Along with that, gold prices continuously fluctuated for many months, causing investors to panic.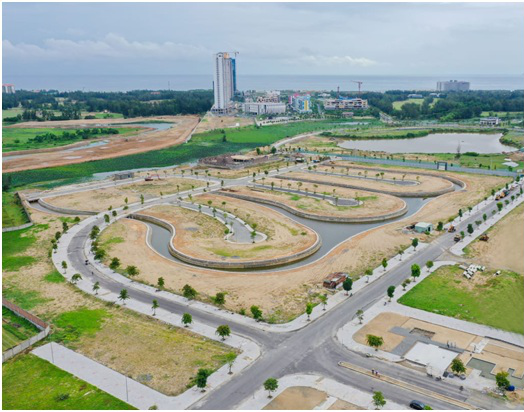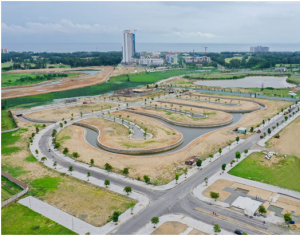 Noting that the trend of real estate investment increased in recent days, the representative of Dat Xanh Central Joint Stock Company said that many customers believe that buying real estate during this time is an ambitious and strategic investment. Using idle capital to buy and waiting for the market to go up will bring greater profits than safe, low-profit investment options such as savings, or buying gold. There are two reasons that real estate is still an attractive investment channel:
First, real estate is returning to its real price.
Second, the rigor of the market creates a purge. Only transparent projects and reputable investors remain.
Considering an investment but not sure where to start? CVR will help you find opportunities with the most potential and guide you through every step of the buying process. Contact our team for more information on current and upcoming projects today!
Source:  http://vnexpress.net/ly-do-bat-dong-san-hut-khach-dip-cuoi-nam-4182091.html
 
2.
The title of the next article is quite self-explanatory: "4 things to know before buying social housing"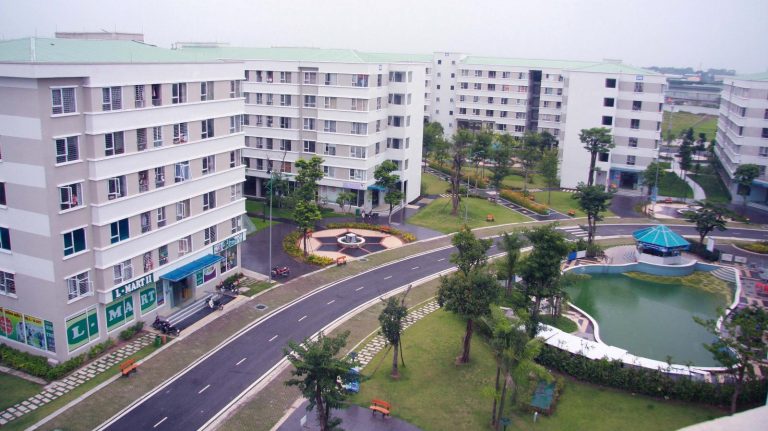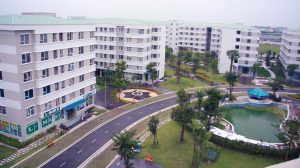 Those who want to buy social housing must meet 4 conditions:
Buyers must be in one of 10 groups of beneficiaries of housing support policies as prescribed in Article 49 of the Law on Housing 2014.
Can only be verified once for support to buy social housing:  According to the provisions of the law, the documents proving the subjects and conditions to receive the support are only confirmed once and valid for 2 years.
No transfer of social housing if purchased and used for less than 5 years.
Latest regulations on conditions to get loans to buy social property: Having sufficient minimum capital to participate in borrowing capital according to regulations of the State Bank for Social Policies or Credit Institutions; proof of eligibility to buy social housing; proof of residence conditions; and proof of income.
This is important information for anyone who wants to buy social housing as there are conditions that must be met to qualify. CVR works with all types of buyers and is here to make sure you stay informed and understand each step of the process. Contact our team for more information on all types of properties including social housing today!
 Source:   http://batdongsan.com.vn/loi-khuyen-cho-nguoi-mua/4-dieu-can-biet-khi-mua-nha-o-xa-hoi-ar105345
 
3.
Another interesting article by Son Nhung is titled "Market for condominium showing good signs"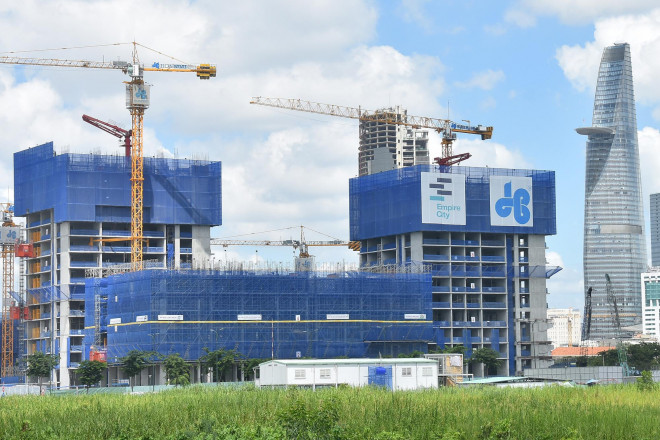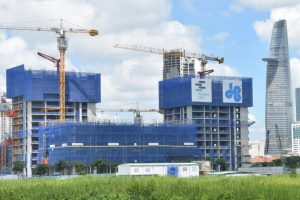 As the author points out, despite the difficult economy due to the Covid-19 pandemic, a number of recent reports and surveys lead by many companies specializing in real estate market research all say that the apartment segment is showing signs of heating up and is considered a favorite investment channel of many investors.
According to the report, there are 7500 high-end condos to be listed for sale along with 103 lower segment apartments and current projects which account for the 252% increase in comparison to the last quarter of 2020.
The percentage of purchases has also increased within the high-end apartment segment as well as a record increase of 15% in price compared with the first three months of 2020.
Regarding signs of recovery in the apartment segment, Mr. Le Hoang Chau, Chairman of the HCM City Real Estate Association, said that the real estate market will recover gradually when the Covid-19 pandemic is under control. In addition, issues related to policies have been gradually removed and will be updated in the near future.
We believe this is a good sign for the real estate market in Vietnam. At CVR we offer a robust range of services designed to provide you with the insight to access and participate in investments in a variety of ways. Considering investing in a condo or apartment? Contact CVR's trusted team of professionals today!
Source:   http://www.24h.com.vn/bat-dong-san/thi-truong-can-ho-co-dau-hieu-khoi-sac-c792a1194083.html
 
The next article we find interesting is titled: "Investment attraction in the High-Tech Park is prosperous"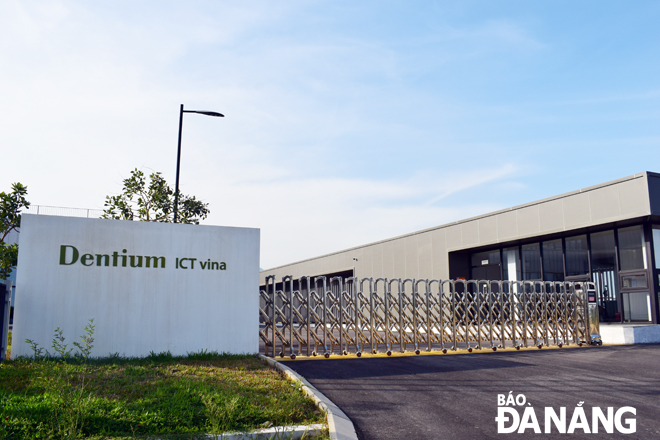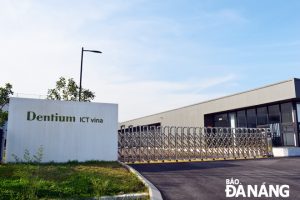 Despite being affected by Covid-19, the High-Tech Park still achieved positive signals.
Currently, new investment registration certificates have been issued for three domestic projects with a total capital of 531 billion VND including one FDI project with a total capital of 60 million USD.
Accumulatively, the High-Tech Park has attracted 22 projects, including 12 domestic projects with a total investment of 6,291 billion VND and 10 FDI projects with a total investment of 400.1 million USD.
The High-Tech Park has nearly 400 hectares of clean land ready for investors.
The 6 prioritized fields in the Hi-Tech Park are as follows: ICT industry, nanotechnology, biotechnology, high technology, and research and development (R&D)  focusing on technologies and high-tech products with a high investment rate and little land use.
CVR believes while tourism is slowly recovering, this is a good sign for Da Nang's economy. The opportunity for business in Da Nang is huge and growing! CVR offers our clients the best in commercial real estate sales and leasing in the Central Vietnam marketplace including industrial and other special use properties. Interested in learning more? Contact Us today!
Source: http://cafeland.vn/tin-tuc/thu-hut-dau-tu-vao-khu-cong-nghe-cao-khoi-sac-92296.html
 
5.
The next article we find attention worthy discusses "Notable points of the Law on the inheritance of land in the family 2020"
Provisions on heirs meeting when declaring land wills: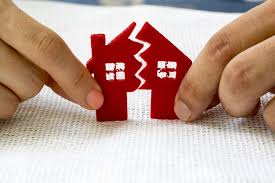 Pursuant to Article 656 of the 2015 Civil Code, family members need to meet after the announcement of the will (with notice of the opening of inheritance) to negotiate 2 issues:
– Choose the method of division of the assets.
– Agreement on asset manager, division of assets, determining the rights and obligations of these people (in case the deceased did not specify in the will).
In case of complete division of the assets and someone is denied the right of inheritance, that person must return the assets or pay an amount equivalent to the value of the inherited assets (at the time of inheritance division) to the heirs unless otherwise agreed.
Four cases not named in the will but are still entitled to inherit
In order to protect the rights of those who have the same blood relation or close marriage with the deceased, Article 644 of the 2015 Civil Code stipulates that there are 4 exceptions to inherit even though their name is not in the will. They are as follows:
– Juvenile children of the heir (Age is determined at the time the heir died)
– The biological parent or adoptive parent of the deceased
– Legal spouse of the deceased
– Adult children without the ability to work of the deceased.
Land inheritance is a complicated issue. It not only relates to rights but touches on the emotions of the family members involved. In today's constantly changing market, buyers face an array of complex challenges. CVR can help! Our knowledge of both the property market and legal challenges ensure our clients are provided the best advice throughout the process.
Source:   http://batdongsan.com.vn/trinh-tu-thu-tuc/luat-thua-ke-dat-dai-trong-gia-dinh-moi-nhat-ar105224
 
6.
The last piece of news worth mentioning for the week is titled: "Real estate market summary in the third quarter of 2020"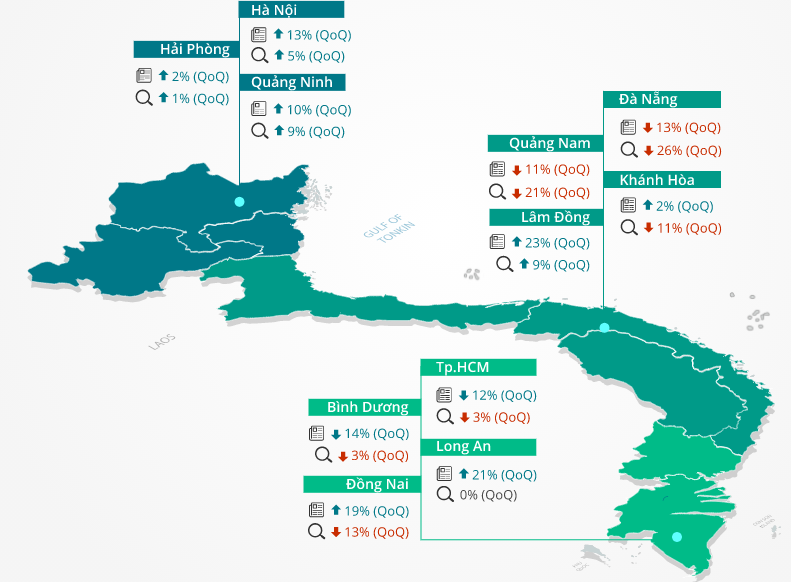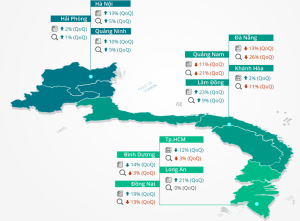 The GDP in Vietnam grew 2.6% and was in the top countries with positive growth. It is predicted to reach 6.3-6.8% in 2021. Industrial real estate did not see a huge change. There are high demands in Ha Noi, Bac Ninh, Binh Duong, and HCM city but there was only 1 new industrial zone added this year.
During the third quarter 2020, the market suffered from the second wave of Covid and the rainy season. However, it's a good sign when online buying and renting inquiries increased 3%. There was a gap between cities and the amount of inquiries and searching. Notably, Da Nang and Quang Nam had the lowest interest and number of advertising posts, compared to areas in the South and North.
Apartment buildings have higher levels of interest (increasing 3% in Ha Noi) and prices of apartments are quite stable.
Shop houses and private houses recorded higher levels of searching and advertising, both in Ha Noi and HCM city. Properties for sale are at a higher demand than properties for rent.
The market forecast for the last 3 months showed that most investors and buyers are waiting for lower prices. 55% of people who were asked said that the market price will go down in the last three months of the year. 81% of people believed that the market will recover well in 2021-2022.
The real demand for living accommodations continues to increase, therefore cheap and reasonable properties are still in need.
Despite the pandemic and rainy season, the overall outlook on the market is optimistic. There are great opportunities available and CVR is here to help find the one that's right for you. Thinking about investing in Vietnam? Contact the CVR team today!
Source: http://m.batdongsan.com.vn/interaktivestory/bao-cao-thi-truong-bat-dong-san-quy-3-2020/
 
 
As always, CVR is at your service and happy to provide help anyways we can!
Contact Us today to find the real estate investment in Da Nang which is right for You!