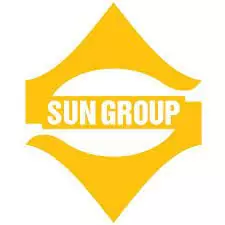 Located on the frontage of Tran Hung Dao street, Sun Riva Vista Da Nang is a complex of Han riverside resorts and high-rise commercial buildings, owning the only last remaining land on the Han River in Da Nang city, possessing the the view of the Han River which is extremely bright and beautiful.
PROJECT OVERVIEW
Scale: 8ha, of which:
High rise product: 1.6ha – 3 buildings – 1313 apartments, 77  shophouses
Low-rise product: 3ha – 196 units (176 shophouses, 20 shop villas)
Construction rate: 57% of commercial land, 35% of traffic, 8% of trees
Ownership Type: long-term for  Vietnamese
Design consultant: Aedas, Design Lab
Standard for handover:
Low-rise product: exterior finishing
High rise product: Basic furniture attached to wall
Utilities:
A. Internal area: Square, Flower rig, Observation deck, Indoor swimming pool, BBQ, Walking path, Art statue, Sports field, ..
B. High-rise block: Infinity Pool, Children's Pool, Pool Bar, Indoor Pool, Sky Lounge, Bistro Glasshouse, Kid Club,..
PRODUCT  TYPE  DETAILS:
3 FLOOR SHOPHOUSE 
Number of unit: 102 
Specifications:
– Width: 6M; 10m
– Length: 18m
– Land lot: 108 – 200m2
– Construction of the first floor: 93 – 163m2
– Construction of total floor: 263 – 463m2
5 FLOOR SHOPHOUSE 
Number of unit: 74 units
Specifications:
Width: 6m; 7.5m; 10m
Length: 18-25m
Land lot: 108 – 320m2
Construction of 1st floor: 95 – 204m2
Total floor space: 425 – 800m2
SEMI-DETACHED SHOP VILLA 
Number of unit: 16 units
Number of floors: 03
Specifications:
Width: 15m
Length: 23-25m
Land lot: 345 – 380m2
Construction of 1st floor: 188m2
Construction area with total floor: 540m2
DETACHED SHOP VILLA 
Number of unit: 04 units
Number of floors: 03
Specifications:
Width: 17-19m
Length: 23-25m
Land lot: 391 – 482m2
Construction of 1st floor: 213m2
Total construction area: 608m2
NUMBER OF APARTMENTS: 1313 units.
In which:
Studio – 305 units – rate 23.23%
1BR + 1 – 407 units – rate 31%
2BR – 231 units – rate 17.59%
2BR + 1 – 102 units – rate 7.77%
3BR – 161 units – rate 12.26%
Penthouse – 18 units – rate 1.37%
Dual Front – 14 units – rate 1.07%
Garden House – 45 units – rate 3.43%
 Sky Villa – 30 units – rate 2.28%
VIEW FROM THE PROJECT
View 1: Han River, Thuan Phuoc Bridge
View 2: Han river, city center, fireworks
View 3: Han River, internal area
View 4: My Khe beach, Son Tra peninsula
Project site photos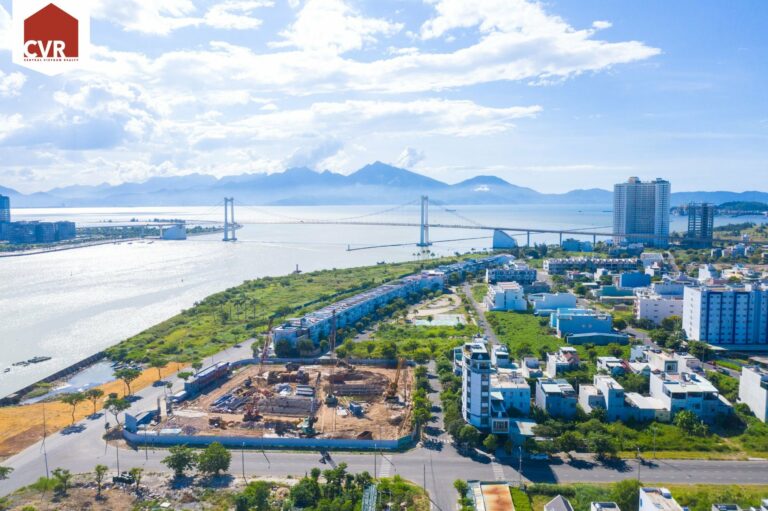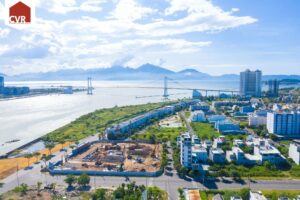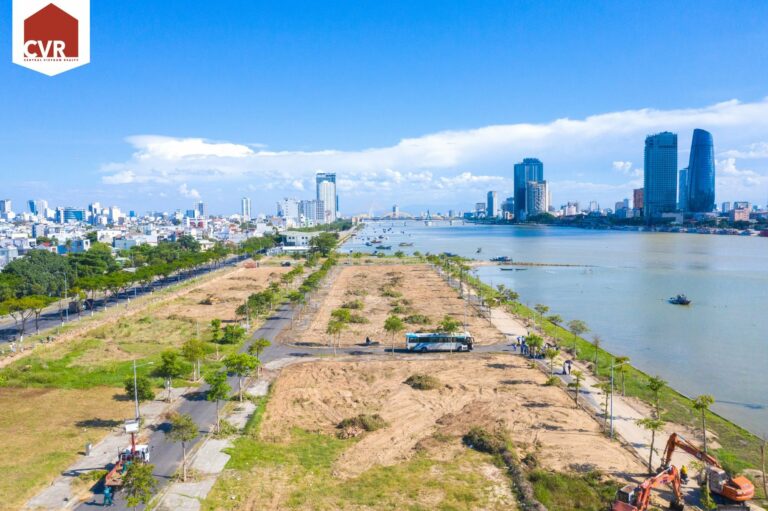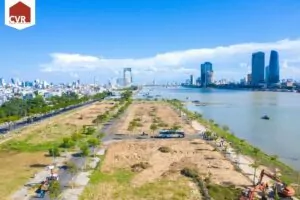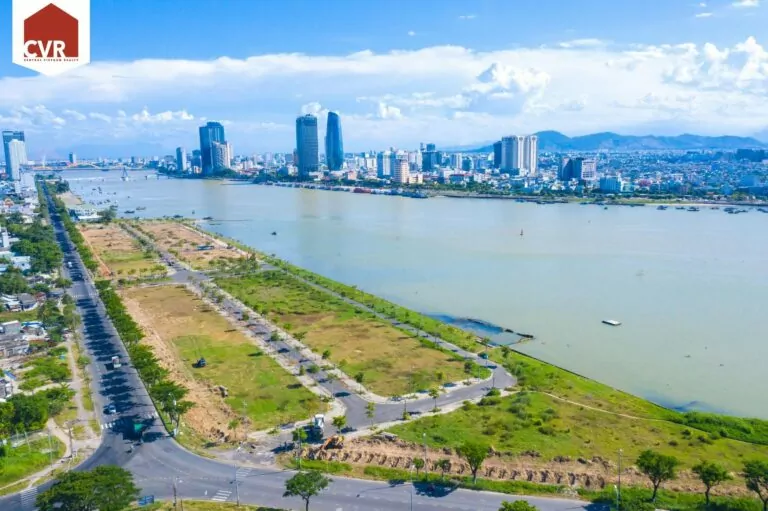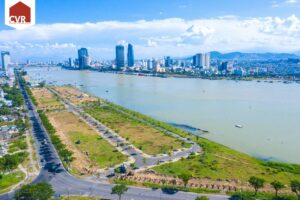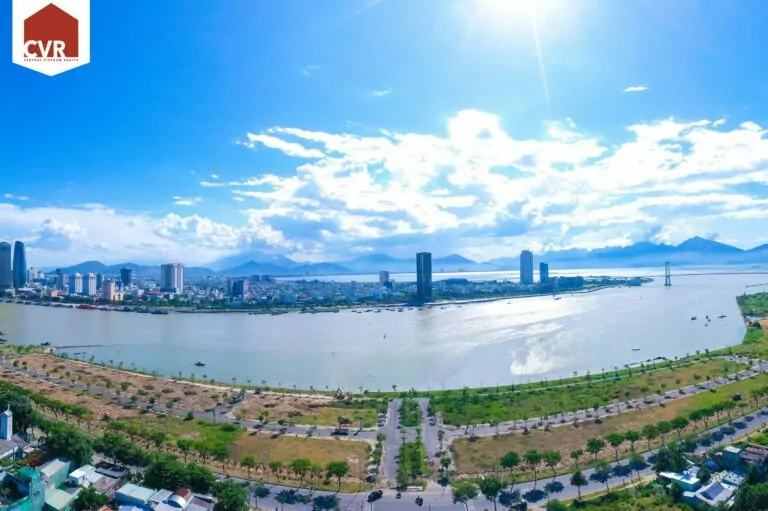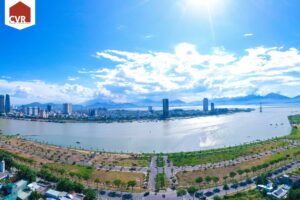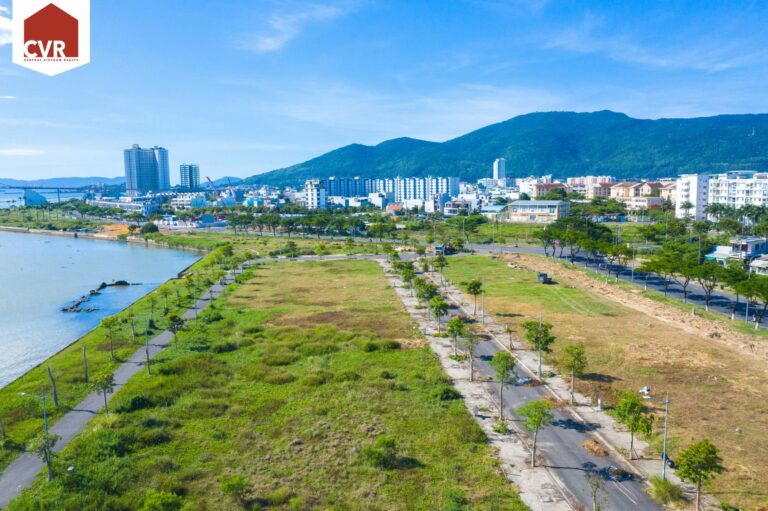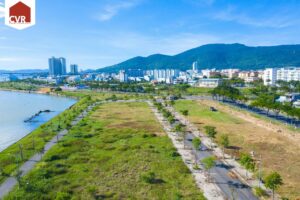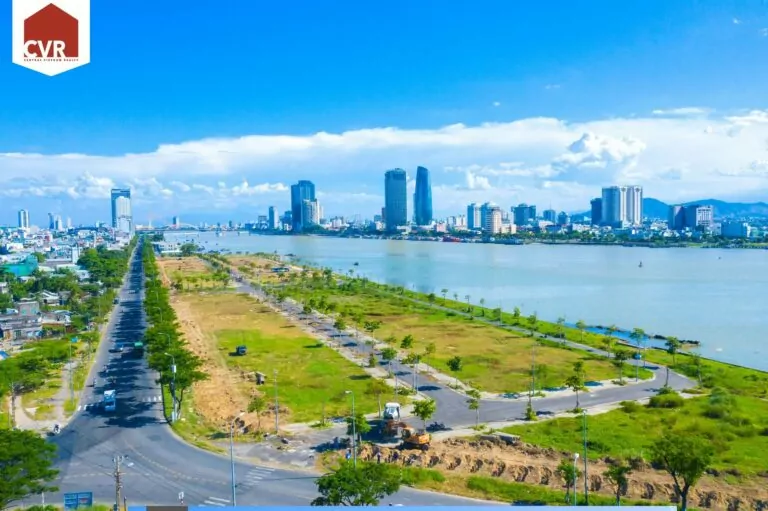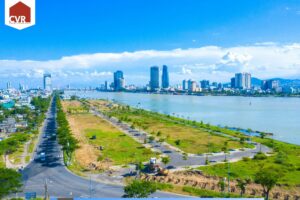 ABOUT THE DEVELOPER
OFFICIALLY ESTABLISHED IN VIETNAM IN 2007 BY A GROUP OF YOUNG VIETNAMESE INTELLECTUALS LIVING IN UKRAINE, SUN GROUP HAS NOW EMERGED AS ONE OF THE LEADING MULTI- INDUSTRY GROUP OPERATING IN FOUR KEY SECTORS IN VIETNAM: ENTERTAINMENT, HOSPITALITY, INFRASTRUCTURE AND REAL ESTATE.
With three member group, including Sun World, Sun Property, Sun Hospitality Group and hundreds tourism constructions all over 3 regions of Vietnam.
Since its establishment and throughout its development, Sun Group has flown the flag for Vietnam, enhancing its reputation as one of the most attractive destinations for tourism in the region and putting it on the world's tourism map.
With the pioneering world-class leisure travel in Vietnam, so far, the tourism ecosystems of the world-class resort and entertainment programs created by Sun Group have brought a fresh change and a new position to many destinations.
In Da Nang, the group has developed several destinations including Sun World Ba Na Hills – Vietnam's Leading Theme Park (as awarded by WTA 2020), Golden Bridge, Asia Park, Premier Village Danang resort, Mercure Danang French Village Bana Hills hotel, and InterContinental Danang Sun Peninsula resort.
In Lao Cai, Sun Group contributed to creating changes in Sa Pa with the record-breaking Fansipan cable car project, Sun World Fansipan Legend, and the 5-star Hotel de la Coupole MGallery Sa Pa.
Meanwhile, northern Quang Ninh province is the land processing the complete convergence of Sun Group's tourism ecosystem, from transport infrastructure for tourism, such as Van Don International Airport, Van Don – Mong Cai Expressway to Sun World Ha Long, along with resorts such as Premier Village Ha Long and Yoko Onsen Quang Hanh.
In Phu Quoc, the group has developed nearly 50 structures and dramatically transformed the South Island with a Mediterranean town complex, Hon Thom cable car, Sun World Phu Quoc, JW Marriott Phu Quoc Emerald Bay, and other opulent resorts.
With the journey of creation of many prestigious and iconic landmarks, which have been hailed as architectural masterpieces, Sun Group was honored at the World Travel Awards Asia and Oceania 2022 as "Asia's Leading Integrated Tourism Group 2022"