Asiana Danang – The highest symbol of the Northwestern Gulf of Da Nang, along with the coastline road and mountain ranges, is one of the few projects that has 50-year home ownership sea view apartments available for foreigner to purchase. Asiana Danang is a potential opportunity for investors, creating an rapidly increasing number of investment in sea view apartments.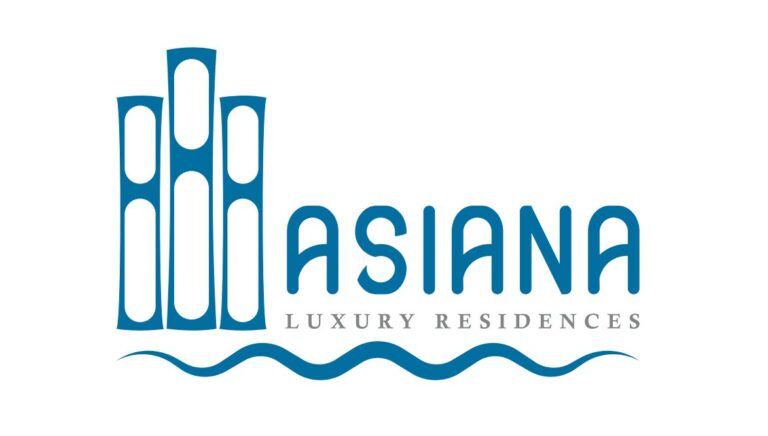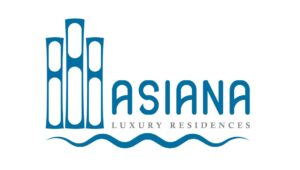 Content
I. Asiana Danang Project overview
2. Asiana Danang – The new urban center of Danang
3. Asiana Danang Project Scale and Utilities
4. About the Developer of Asiana Da Nang – Gotec Land 
5. Investment and development potential at Asiana Danang Project
II. Asiana Da Nang selling price and sales policy
III. Asiana Danang Construction Progress 
IV. Asiana Danang Project Overview Video
---
I. Asiana Danang Project overview 

Asiana Danang – Developed by GOTEC LAND

1. Quick Information

_____________________
• Project name: Asiana Danang
• Location: Nguyen Tat Thanh Street, Hoa Hiep Nam Ward, Lien Chieu District, Da Nang City
• Site area: 4.309,8 sqm
• Developer: Gotec Land Vietnam 
• Structure: Two towers stand on one podium (Apollo & Athena), a complex of luxurious modern apartments with 34 floors and 3 basements with 487 keys
• Products:
+ 97 One-bedroom apartments: 54-67m2
+ 361 Two-bedroom apartments: 77-83m2
+ 21 Three-bedroom apartments (dual key): 108m2
+ 8 Penthouses: 122-152m2
+ 14 Shophouses: 35-97m2
+ 35 Commercial and service apartments: 38-558m2
• Facilities: infinity pool, restaurants, spa, shophouses, commercial services, public space, kindergarten, etc.
• Ownership:
+ Vietnamese national: Long-term ownership
+ Foreigners: 50-year leasehold with renewal possibility
• Handover date: 2023 expectedly
• Opening Sale: to be updated
• Apartment sale price: to be updated (estimated VND 50 million/m2)
• Project page: Asiana Da Nang Project Page
2. Asiana Danang – The new urban center of Danang

_______________________________________________________
Asiana Da Nang is a luxurious beachfront residential property with magnificent sea and mountain views in Danang City's north bay. With its prime location, Asiana sets as a landmark entryway to the city's northernmost activities, assisting in the promotion of new attractions and projects in the area.
The project is located on Nguyen Tat Thanh Street, one of the most picturesque coastline routes in Da Nang. Asiana Danang has established itself as a landmark in the Northwest.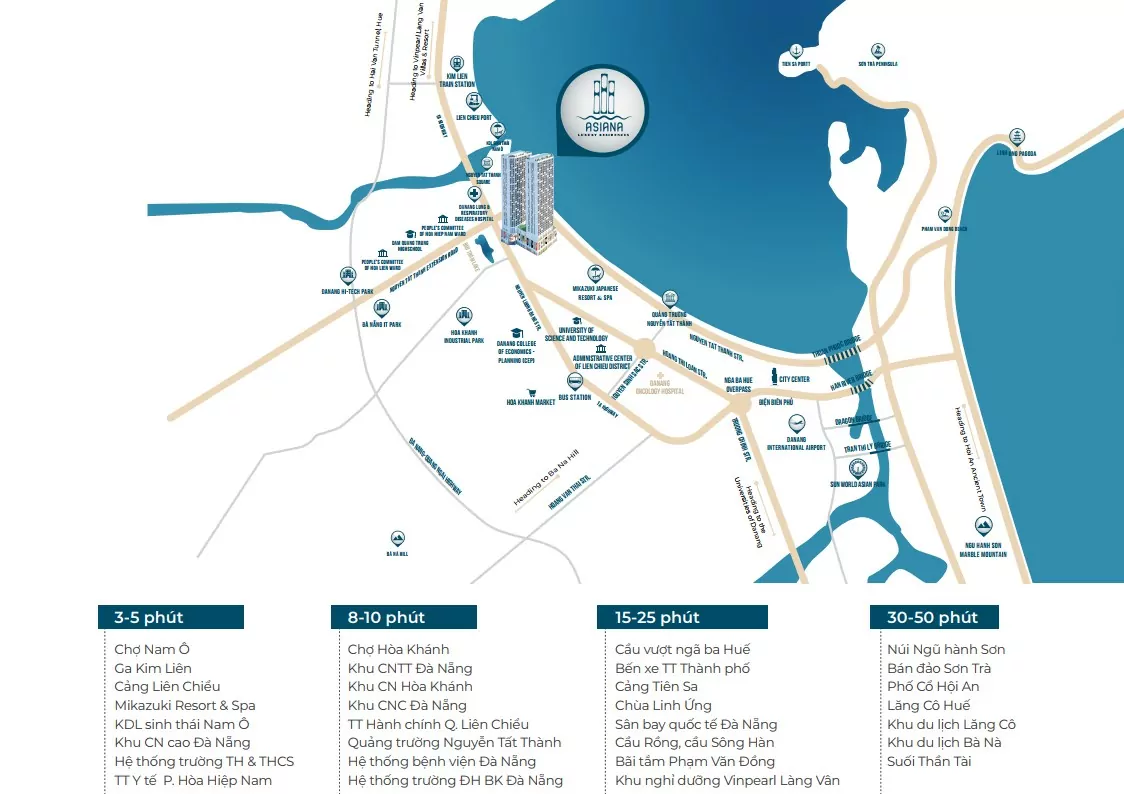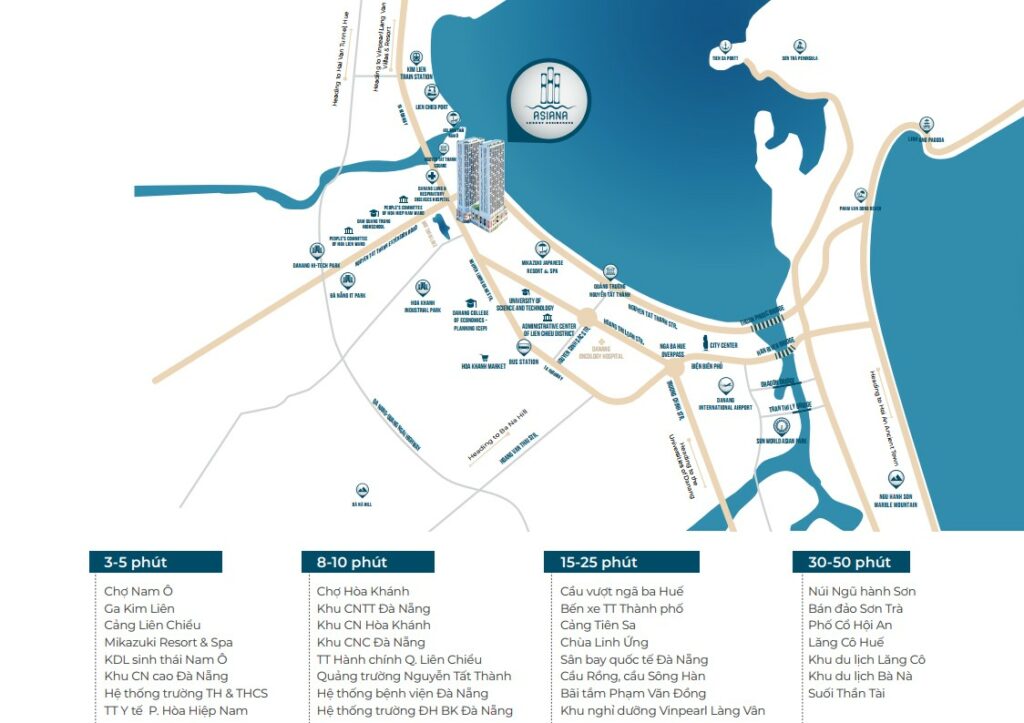 From Asiana Da Nang, residents can conveniently connect to the city's administrative center, amusement parks, healthcare centers, schools… within just 5-10 minutes, thanks to the convenient infrastructure system. Located around the Asiana Danang project is a series of key projects and infrastructure:
• Nam O eco-tourism area
• Mikazuki Japanese Resort & Spa
• Nam O Market
• Lien Chieu Port
• Lien Chieu District Administrative Center
• Hoa Khanh Industrial Park
• Da Nang Hi-Tech Park
• Danang Information Technology Park
• System of Danang University of Science and Technology
• Danang hospital system (Da Nang Lung Hospital, Lien Chieu District Medical Center)
• City Center Bus Station Danang
• Hue T-junction overpass
• Da Nang International Airport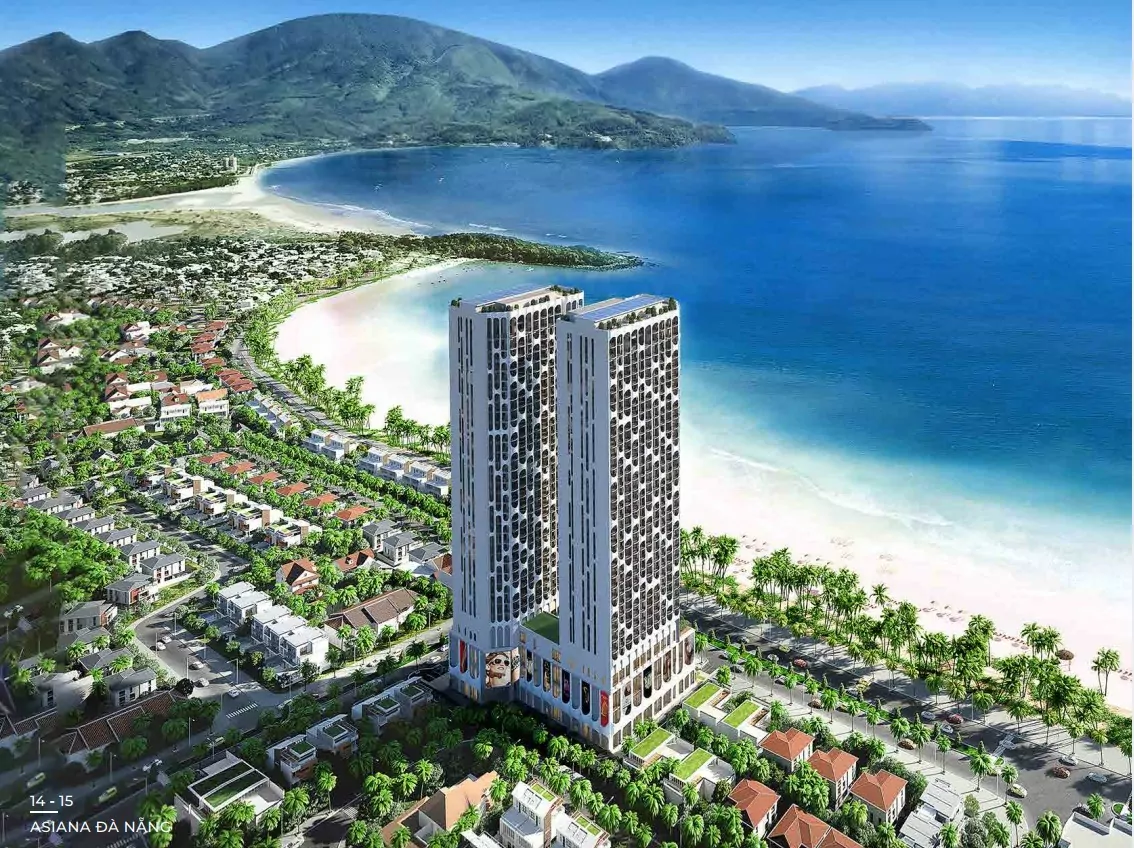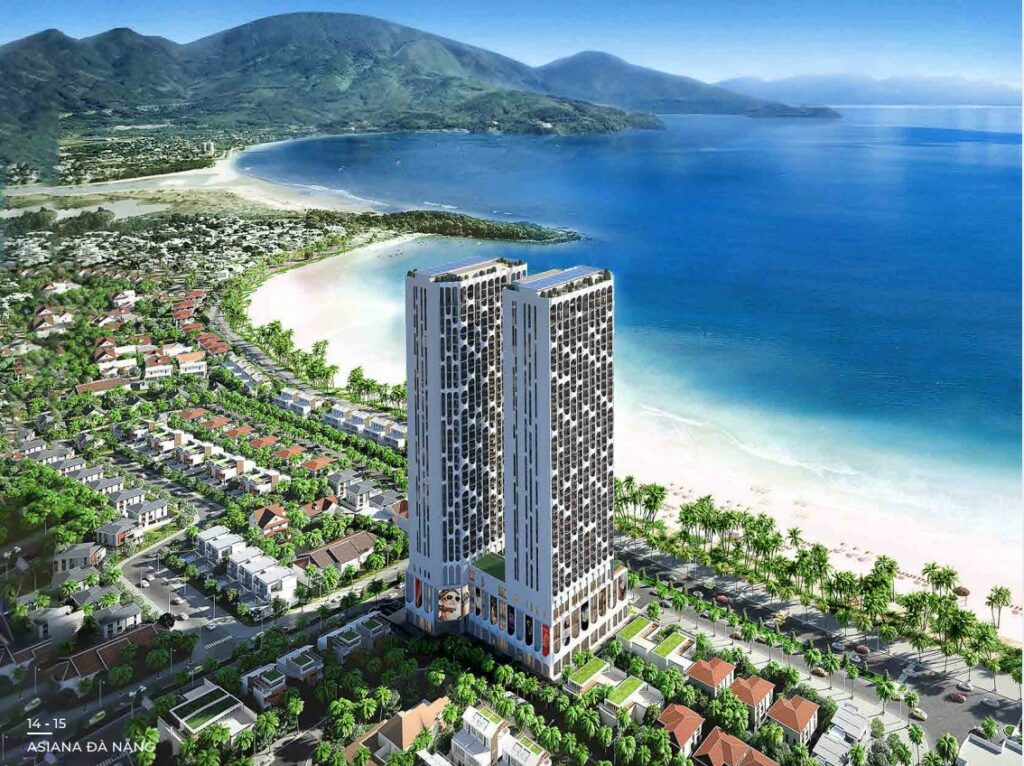 |Also read: Most Affordable Apartments For Sale in Da Nang in 2021
3. Asiana Danang Project Scale and Utilities
______________________________________________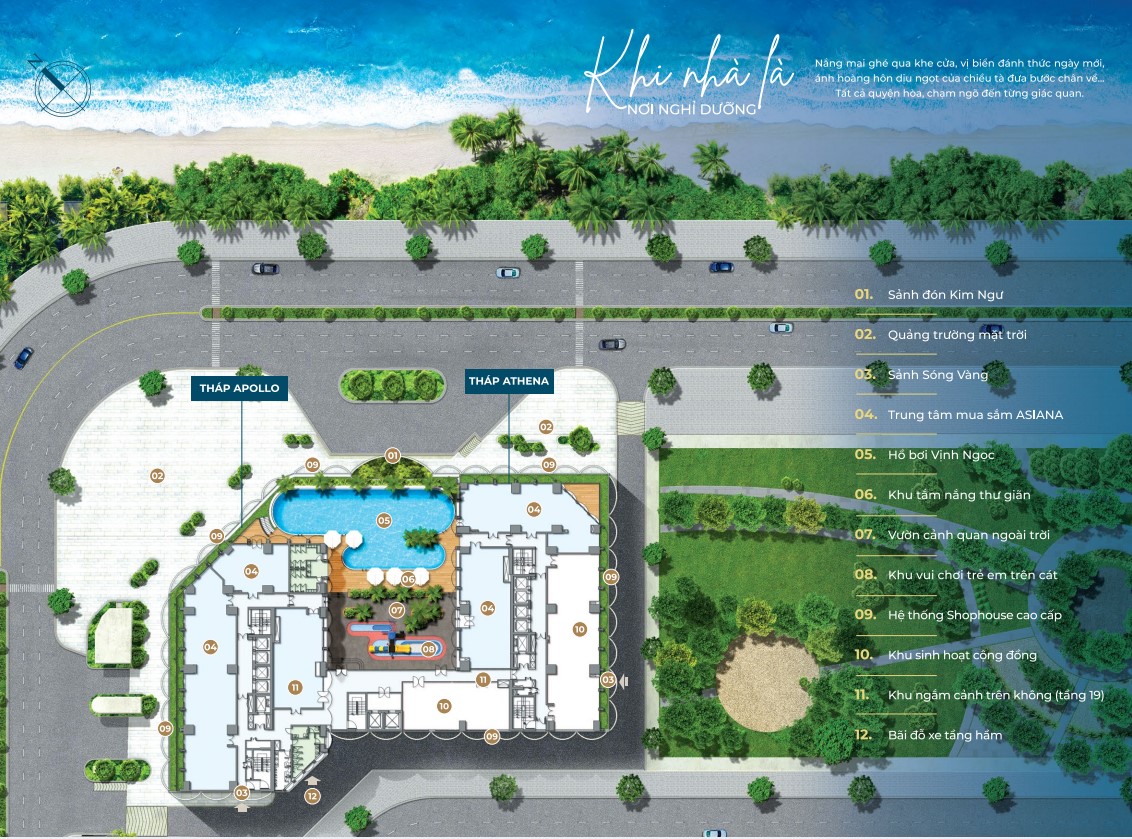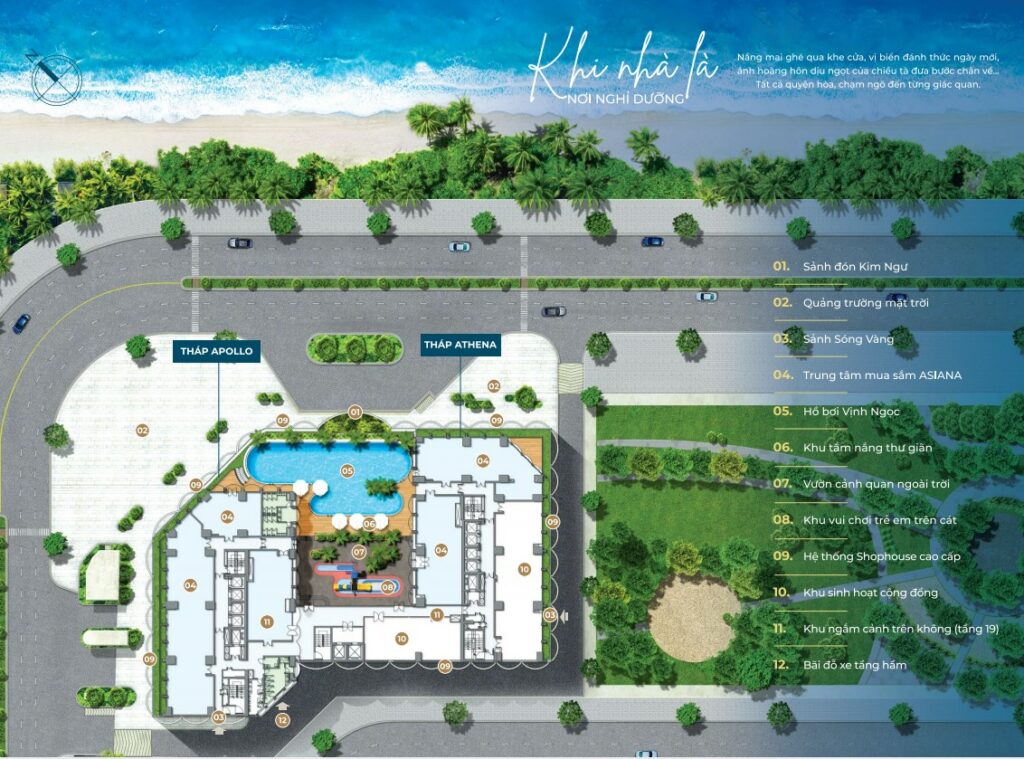 Asiana Danang is a luxury beachfront residential property with high-class facilities for residents. The project will have a total land area of 4,309.8m2, including 37 floors and 487 comfortable, modern apartments. In addition, the project is also smartly designed, integrating many different utilities in the same complex.
The structure consists of two towers on a retail and amenities platform, which are perfectly situated for maximum sea and mountain views. All apartments have natural light and sea views, and there are also common spaces, a kindergarten, and playgrounds. A shopping center, a healthcare clinic, and a podium swimming pool terrace are among the building's unique programs.
Asiana Danang project integrates a variety of product structures, suitable for all different needs of each customer.
TOTAL NUMBER OF APARTMENTS: 487 apartments
• 1 bedroom apartment: 97 units (54 – 67m2)
• 2 bedroom apartment: 361 units (77 – 83m2)
• 3-bedroom apartment (Dual key): 21 units (108m2)
• Penthouse: 08 units (122 – 152m2)
• Shophouse: 14 units (35 – 97m2)
• Trade and service: 35 apartments (38 – 558m2)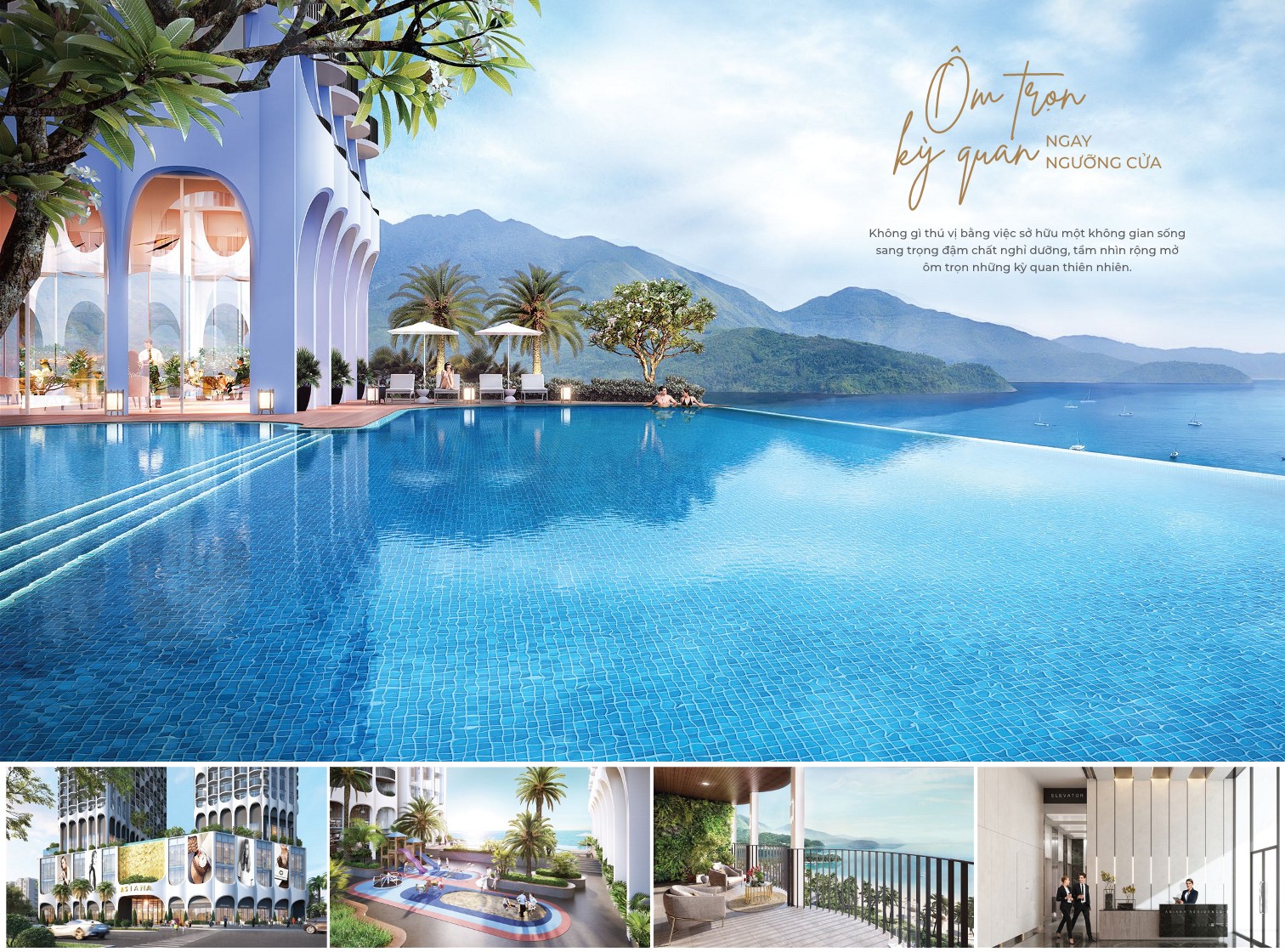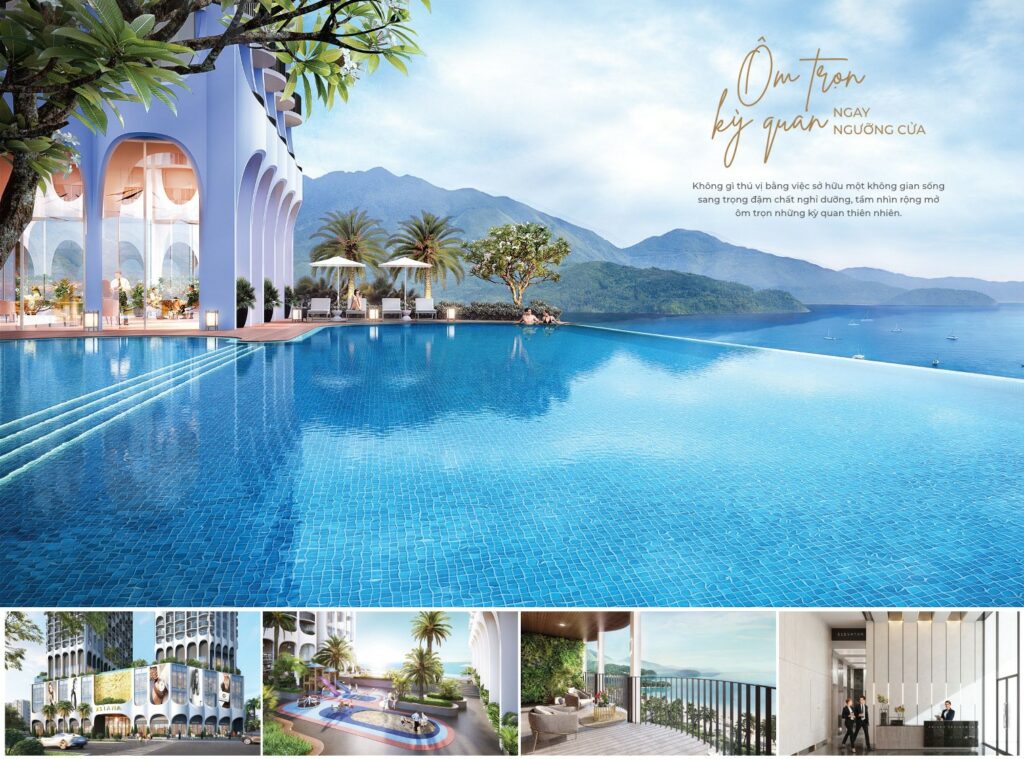 Asiana apartments are designed to optimize space
The project's inspiration is to encourage a natural and urban lifestyle by creating efficient and sustainable living and working environments.
Inside an Asiana Danang apartment, with an open design, the owner can make the most of the area in the house to decorate the space. Each area is arranged according to its own purposes, linked together to create harmonious yet private spaces, which are fully functional for all activities in the family.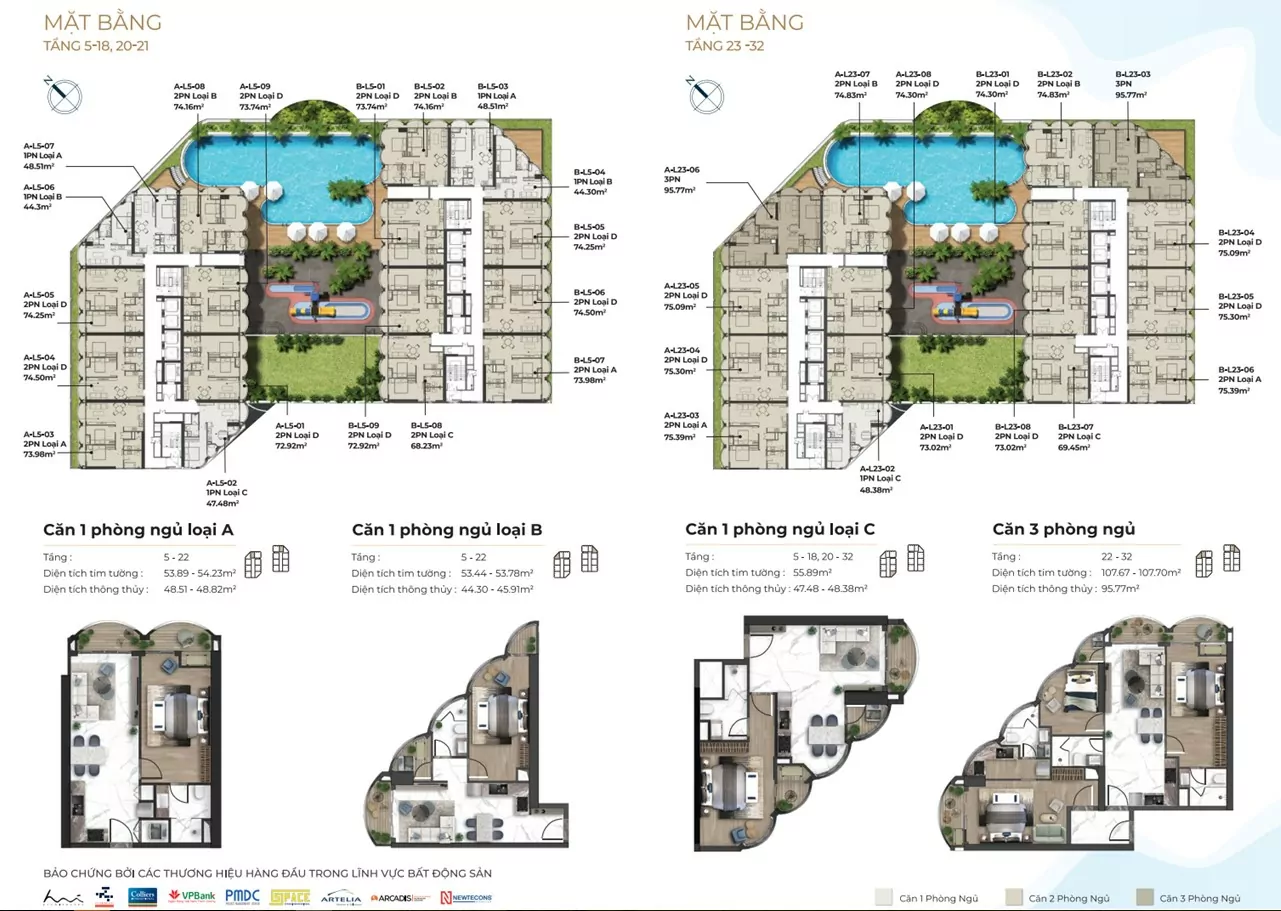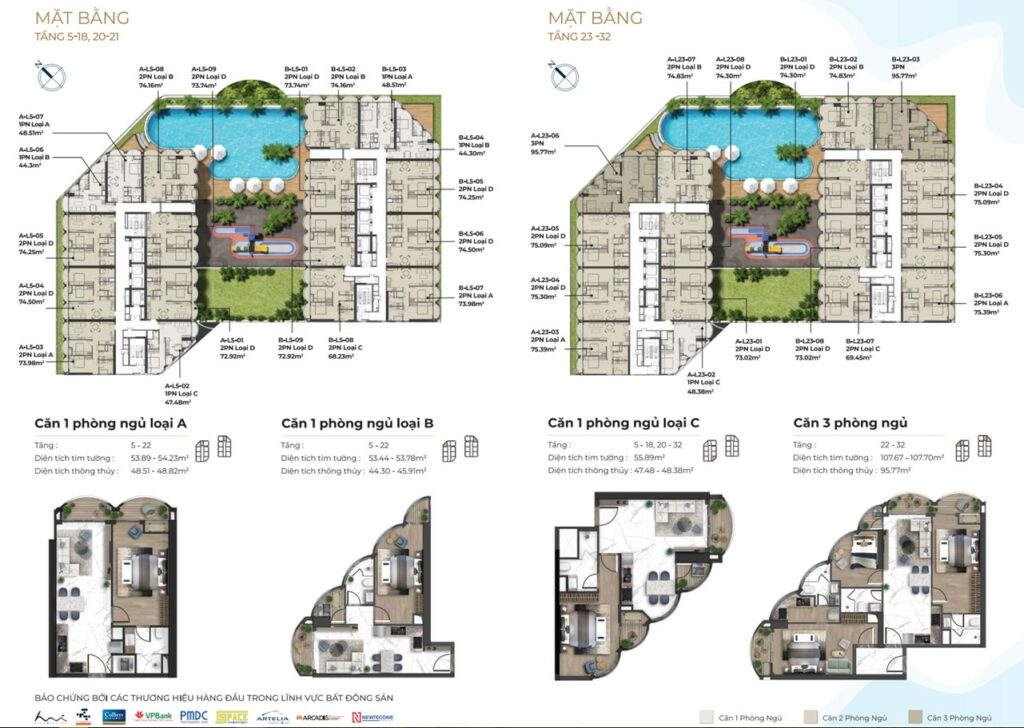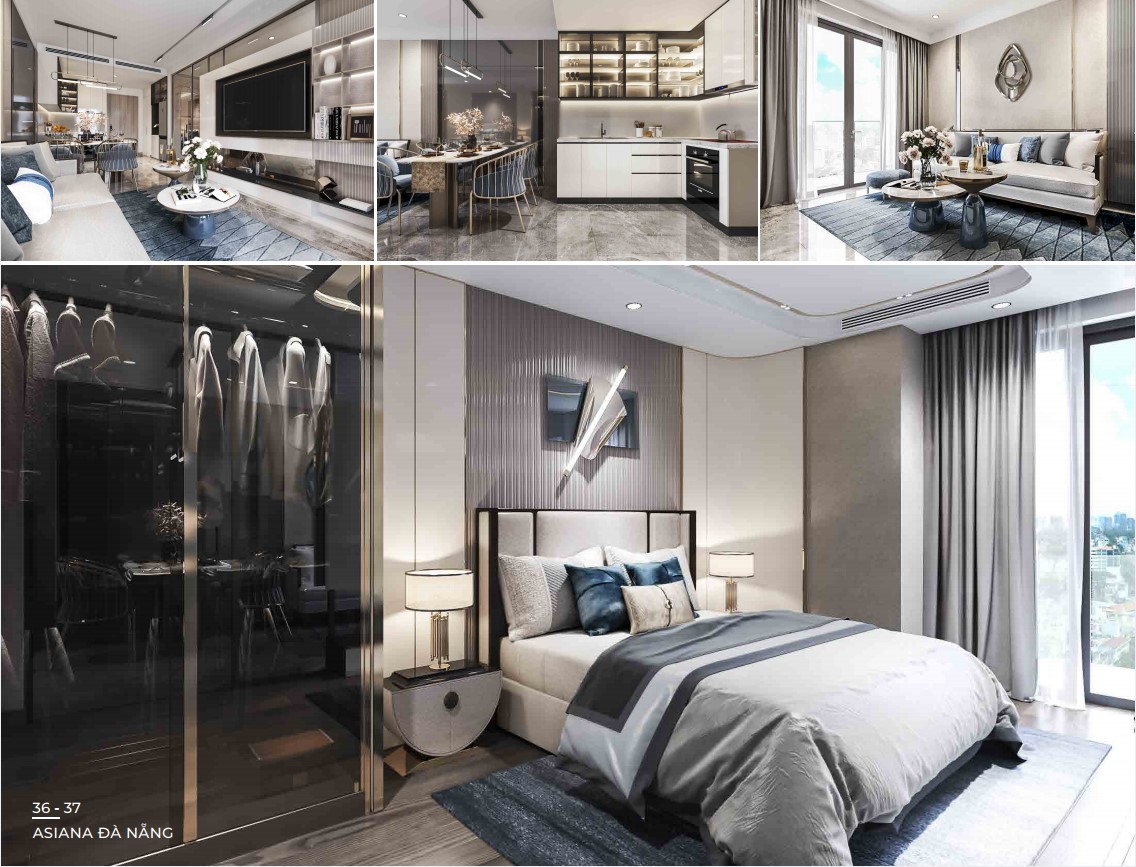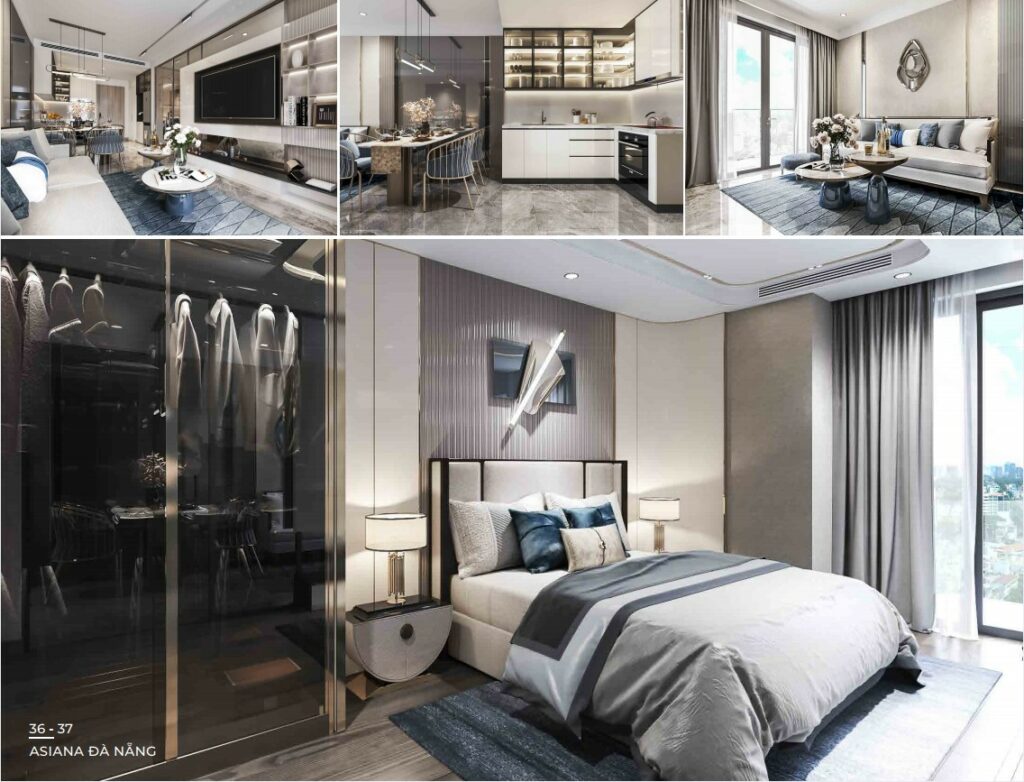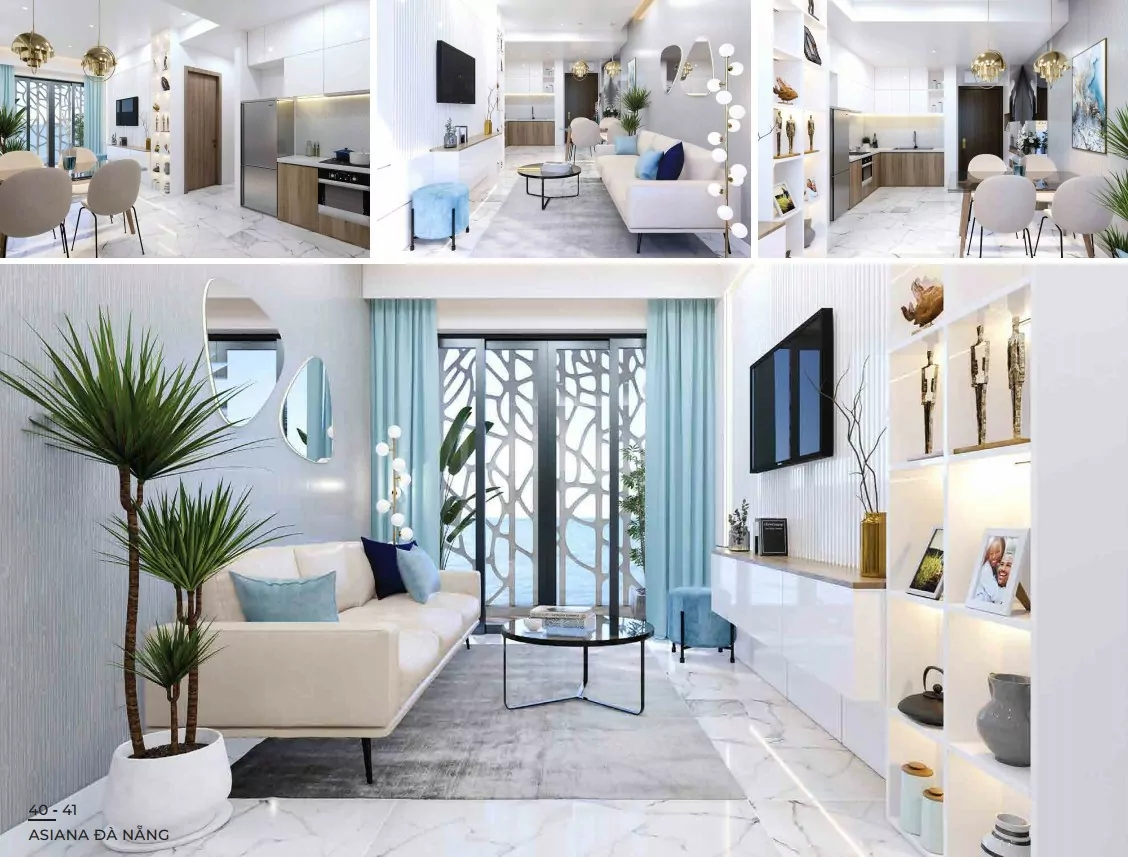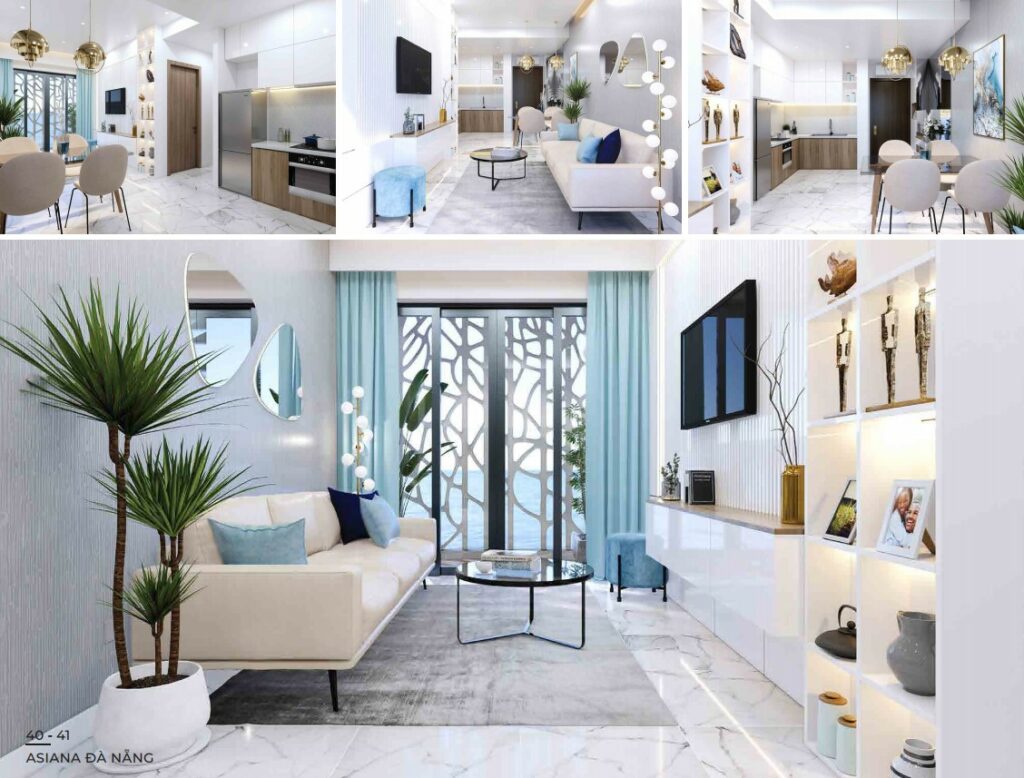 All create a modern, comfortable and livable environment for Asiana Danang residents. Asiana Danang is more than just a place to live, it's also a place where the owner can find the perfect balance of residence and resort!
4. About the Developer of Asiana Da Nang – Gotec Land

___________________________________________________________
Gotec Land is a reputable and successful Real Estate Developer with many projects in Ho Chi Minh City (Saigon Asiana, Asiana Capella, Summer Square), Dong Nai (Diamond Metropole).
With 10-years of establishment and development, Gotec Land has always been persistent with the development strategy of real estate projects that bring sustainable values to the community, worthy of the title of Top 10 typical Real Estate Developers in Vietnam.
In 2020, Gotec Land continues to show its strong potential through the search, investment, and development of high-end real estate projects in economically developed provinces, one of the milestones in the journey is Asiana Danang project.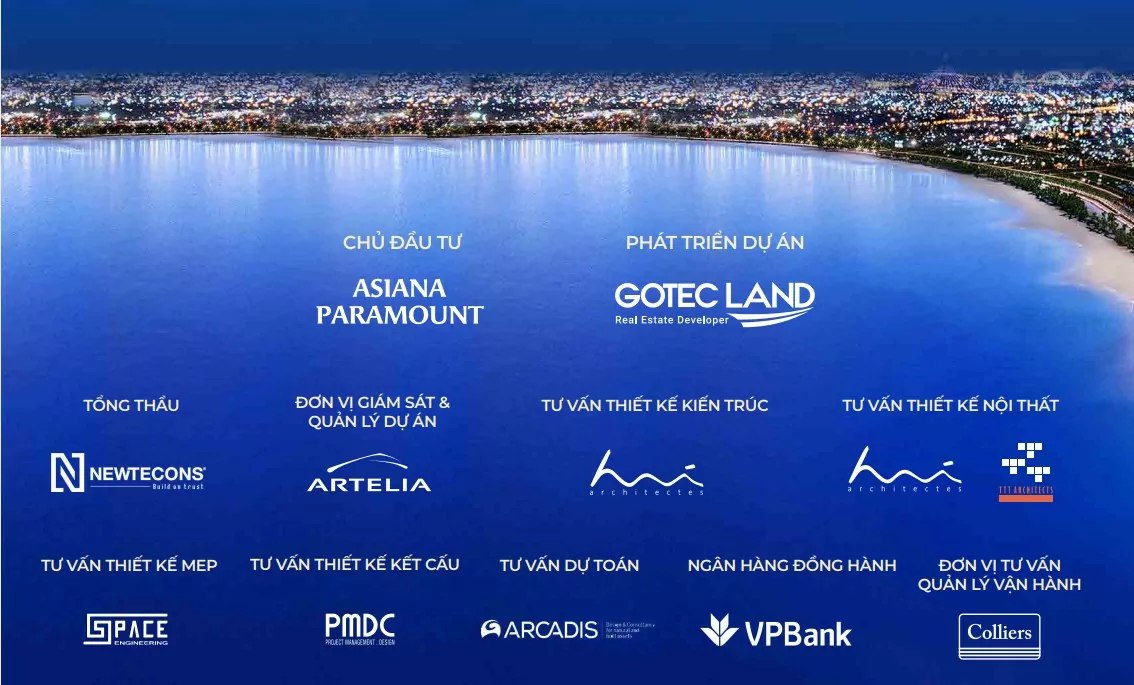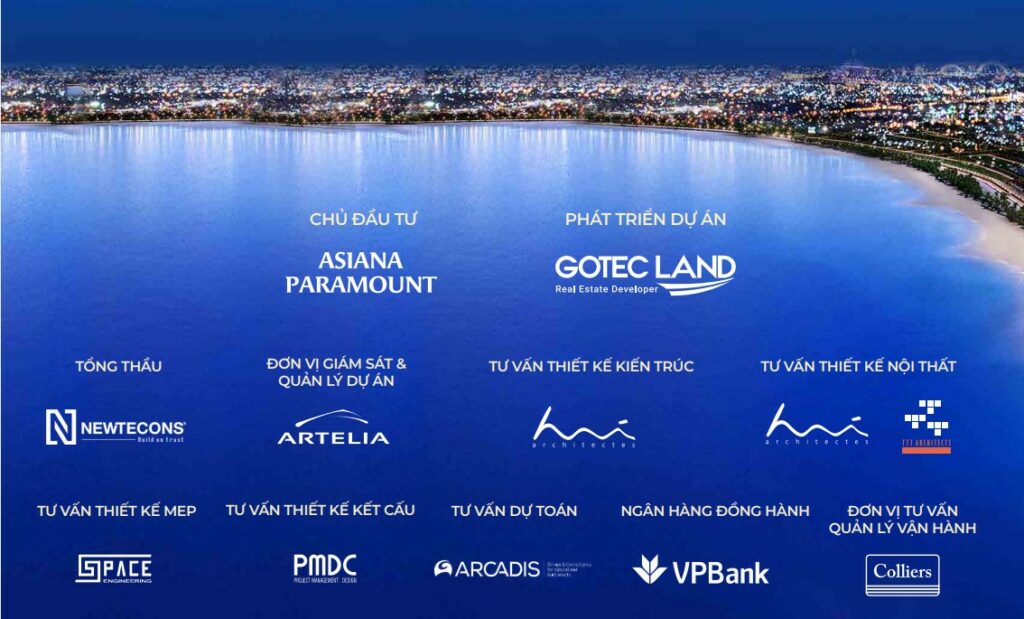 5. Investment and development potential at Asiana Danang project

_______________________________________________________________________
The project has a variety of products suitable for many customers depending on their financial ability, or the number of family members, from young families to multi-generational families. Customers coming to Asiana have options to make this place a new home to settle down, a second vacation home, or a profitable investment.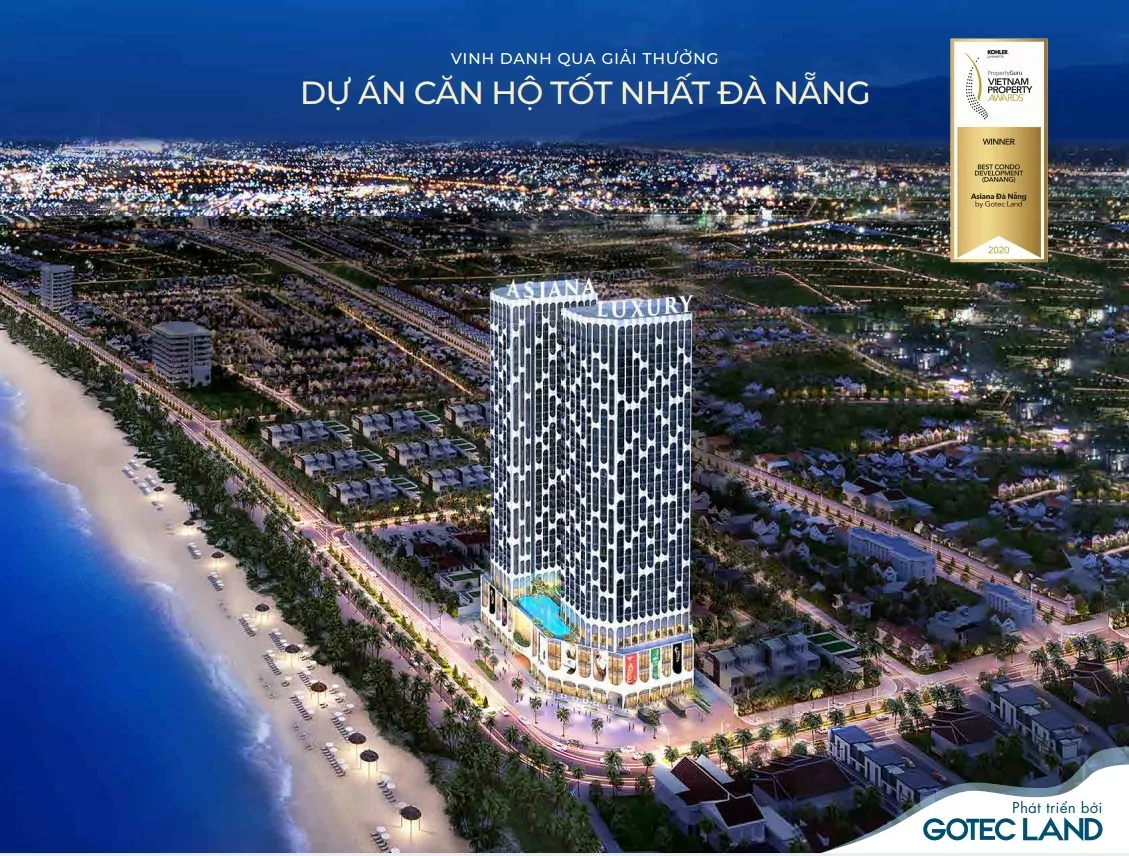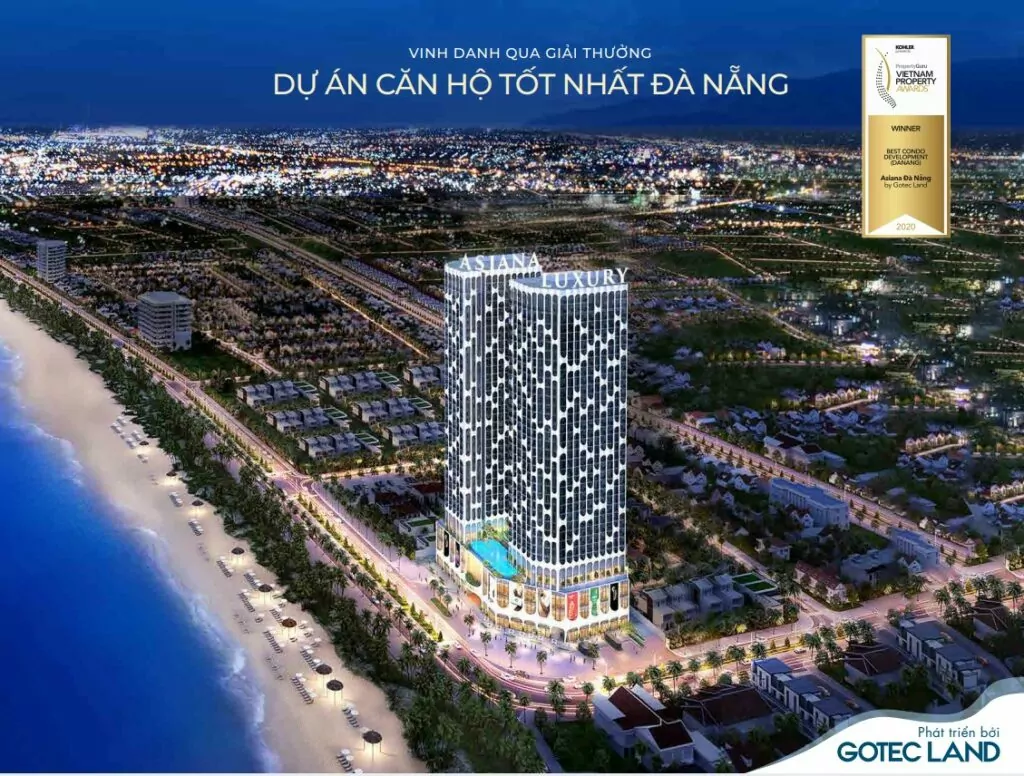 Why should you buy an apartment in Asiana Danang?
→Asiana Danang project can provide owners a long-term red book and a transparent legal corridor. Owning an apartment in the project means customers will receive a certificate of house ownership, ensuring sustainability, inheritance through generations, and easy transferability.

→A real estate property with a precious and rare strategic located position remaining in the city center of Da Nang is definitely worth investing in. And yet time is a pioneering focal point to welcome all waves of development according to future planning. Strategic traffic projects have been heavily invested in Da Nang, which will help real estate prices in the coastal areas increase simultaneously, this is great leverage for investors to "put down money", take the lead and take advantage of the profitable opportunity at Asiana Danang in the future..

→Beautifully designed architecture of the project: Modern, classy, and perfect design with 100% apartments with sea view, mountain view, bay view.
→Flexible sales policy

→Prestigious investor, solid potential, with advantages in capital, finance as well as real estate development capacity

→The potential for profitable investment is wide open in the future when owning an apartment at the heart of the new urban center of the Northwest – Da Nang
 

II. Asiana Da Nang selling price and sales policy
Estimated selling price: from 50 million VND/sqm
Sales policy and selling price of Asiana Danang Apartment will be updated by CVR as soon as there is an official announcement from the developer.
For any information related to the Asiana Danang project, please contact CVR to receive the most detailed advice.
Contact us to receive information, selling price, and preferential policies from the investor when buying Asiana Danang project:
Hotline: 0778 948 949 | CVR – Asiana Danang project distributor
Email:  [email protected] 
Address: 333 đường Chuong Duong, Ngu Hanh Son, Da Nang, Vietnam
III. Asiana Danang Construction Progress
The project started on April 27, developer Gotec Land and General Contractor Newtecons quickly started construction with quality assurance, following the schedule and design.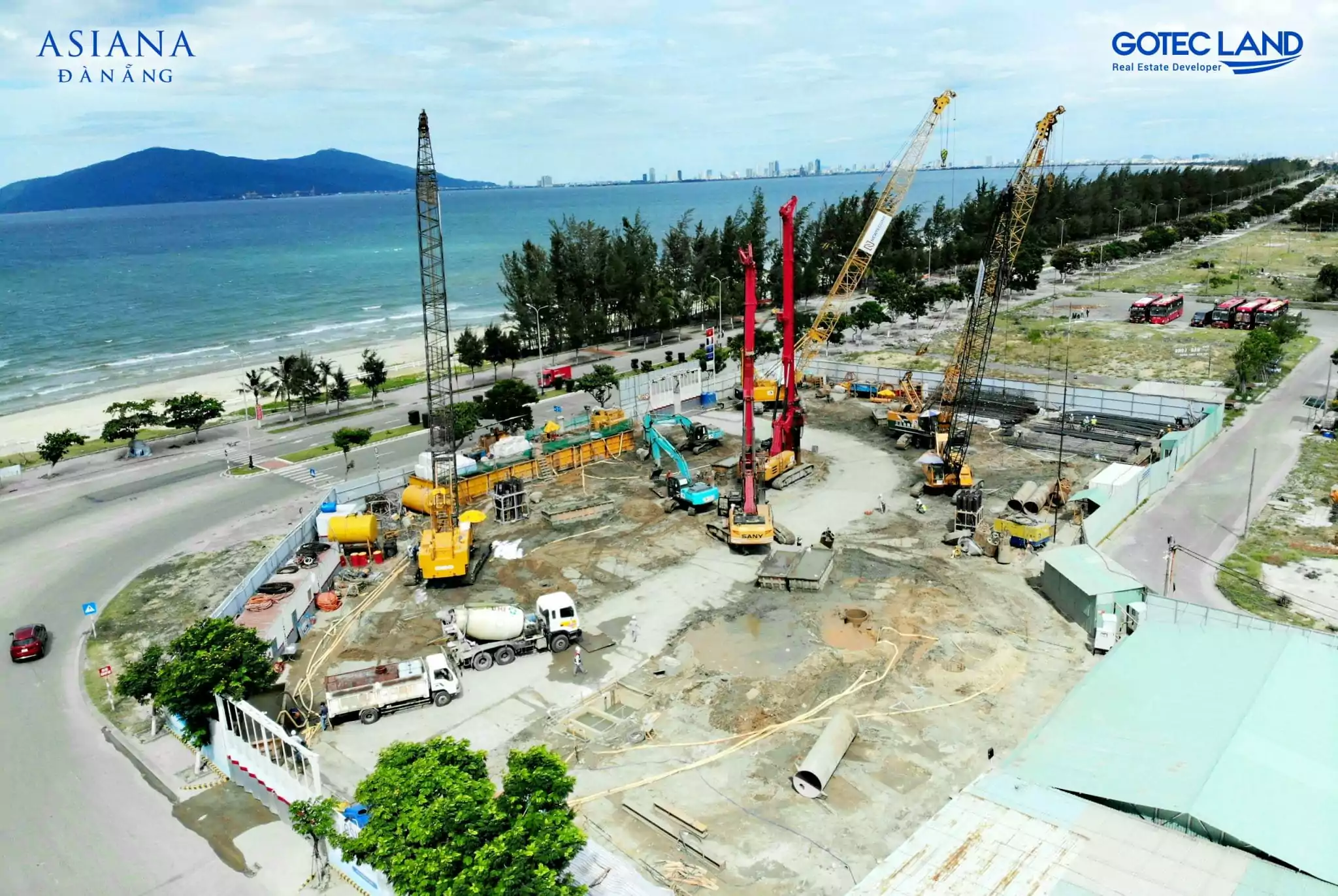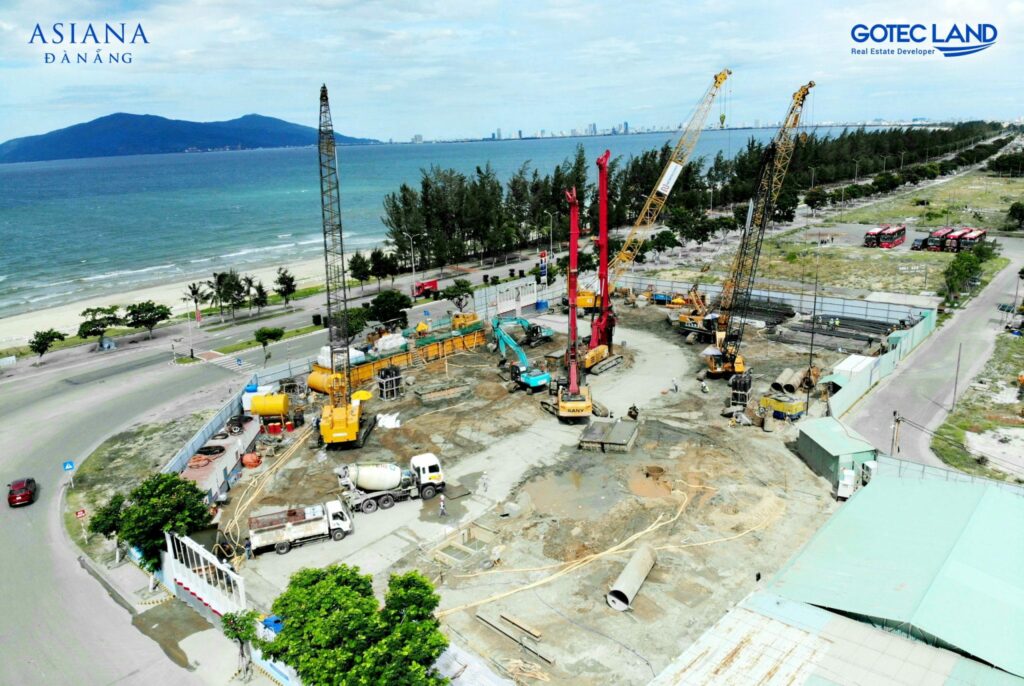 IV. Asiana Danang Project Overview Video
Contact CVR today to receive more information and support to visit the Asiana Danang project and many other attractive incentives!
Property for sale in Da Nang can be found at CVR!  

Buying and selling real estate in Da Nang has never been easier. Get experienced property advice, real estate news, and expert perspectives from both local and international real estate experts.
CVR is a professional real estate brokerage in Vietnam that specializes in assisting clients in purchasing, selling, and renting homes in the central regions of Vietnam at the best possible prices. We have an unequaled range of Da Nang's most sought-after homes. Our prices are obtained directly from developers, property owners, and local agencies.
Find your dream home in Da Nang by searching our listings!